Students in Ms. Wilson's class have been learning about communities and how we can accomplish more together. Students also read about communities coming together to support and honor each other's differences. The students, alongside Ms. Wilson, planned and worked together to create a mural to hang in the hall.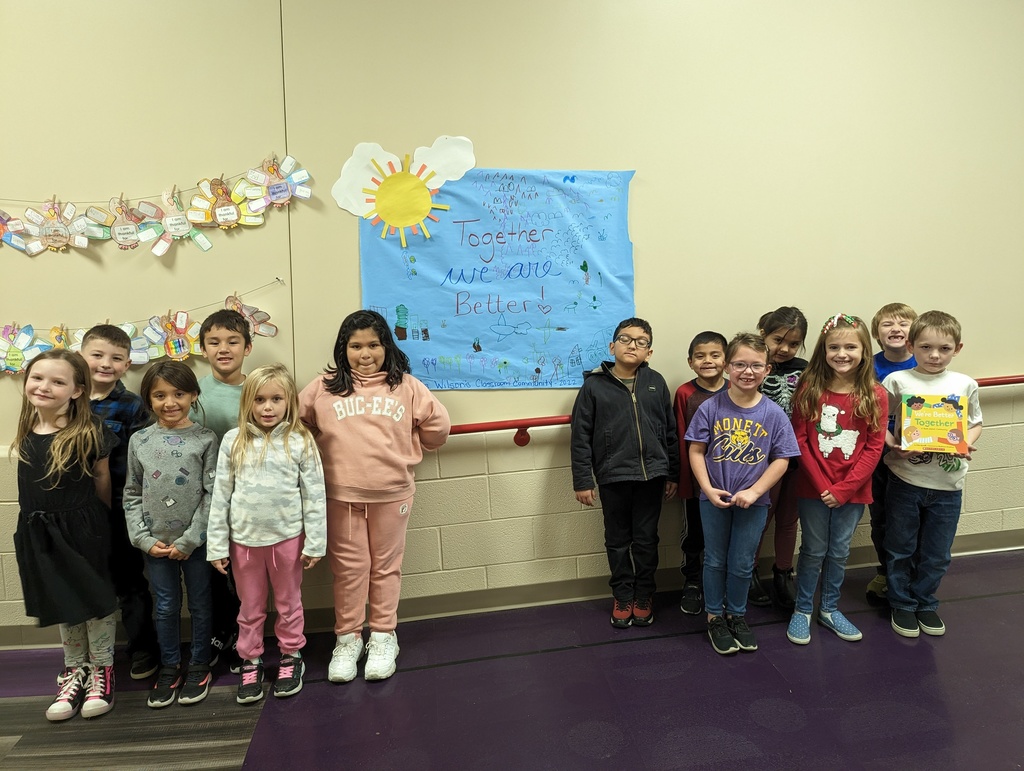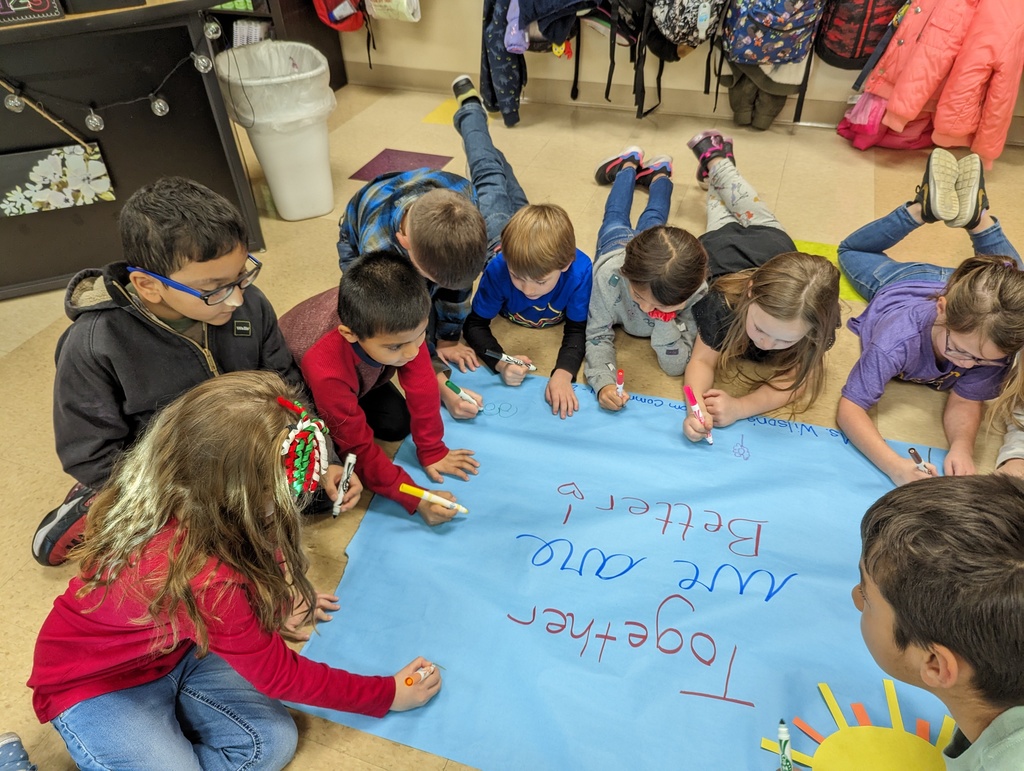 On behalf of everyone at Monett R-1, Happy Thanksgiving! We are thankful for our students, staff, and our wonderful Monett community!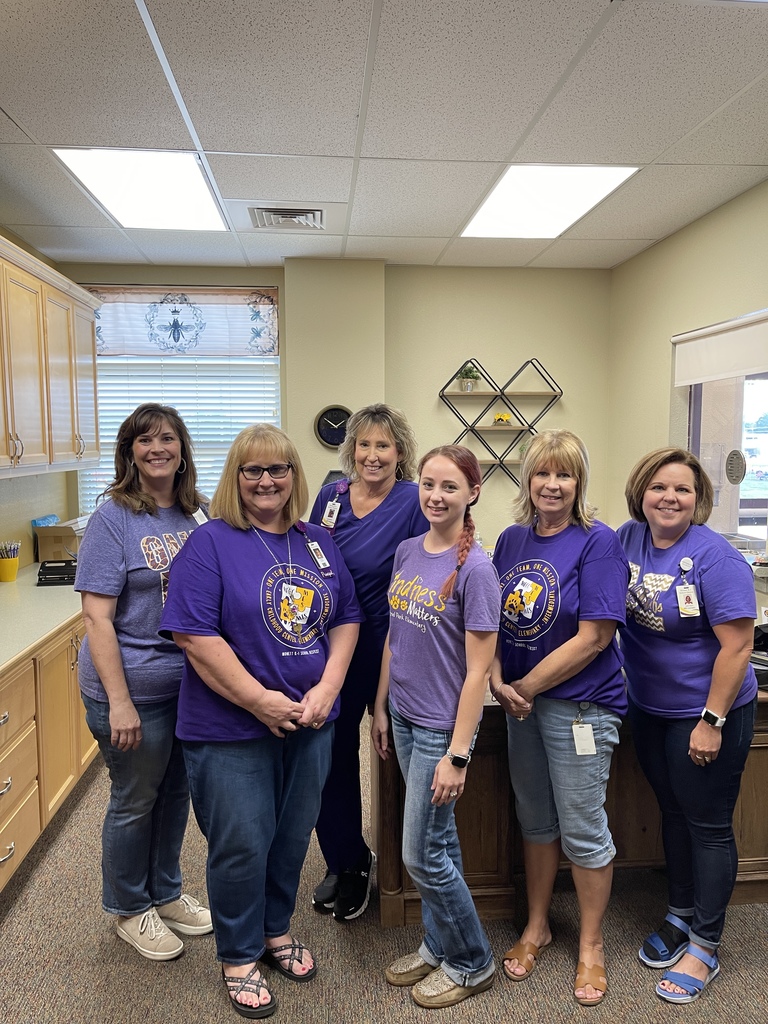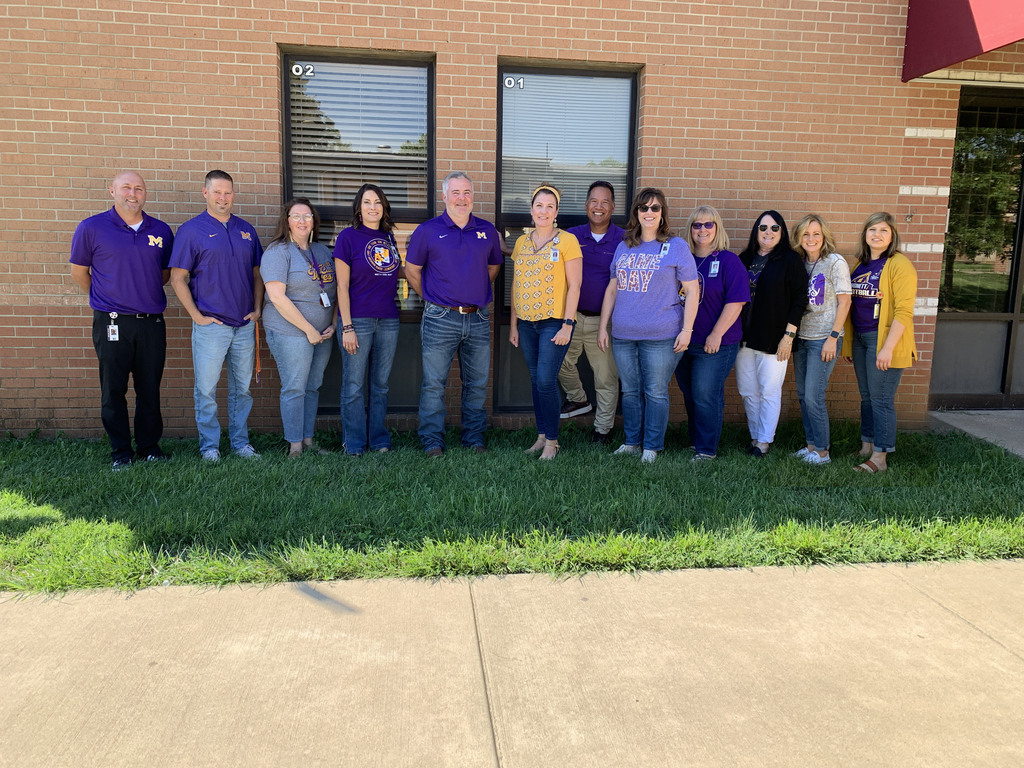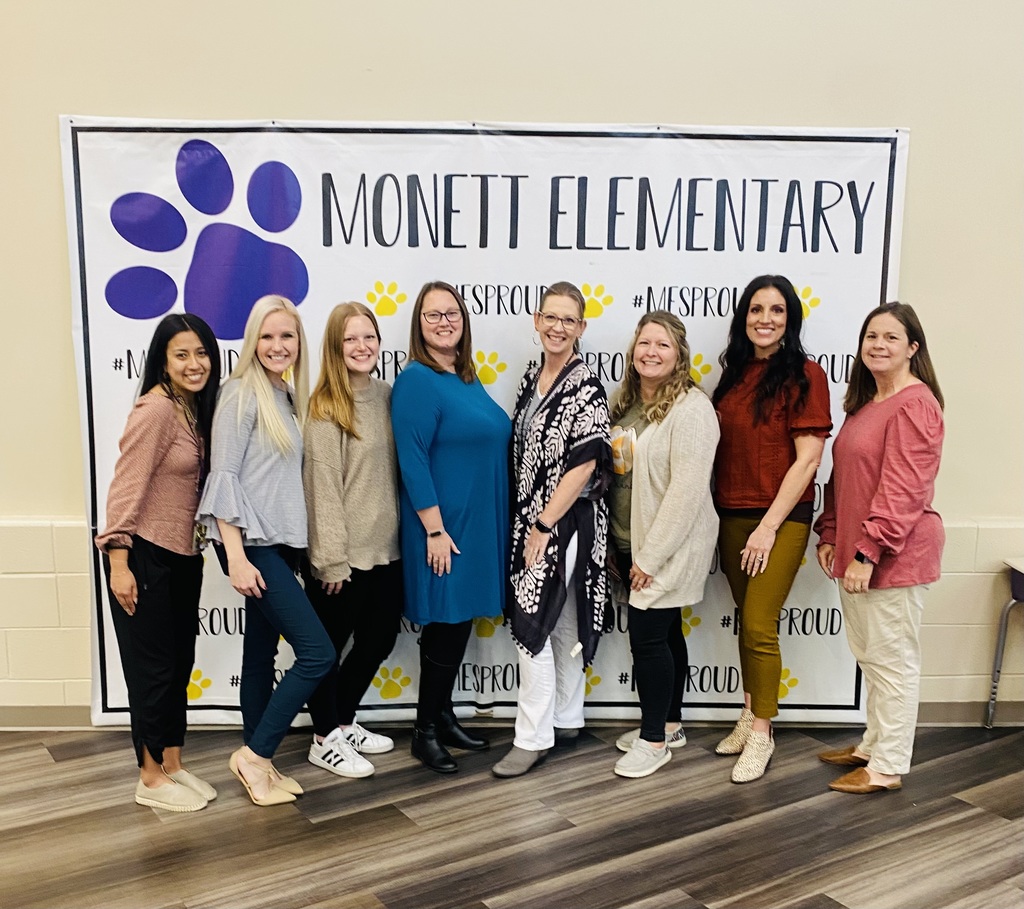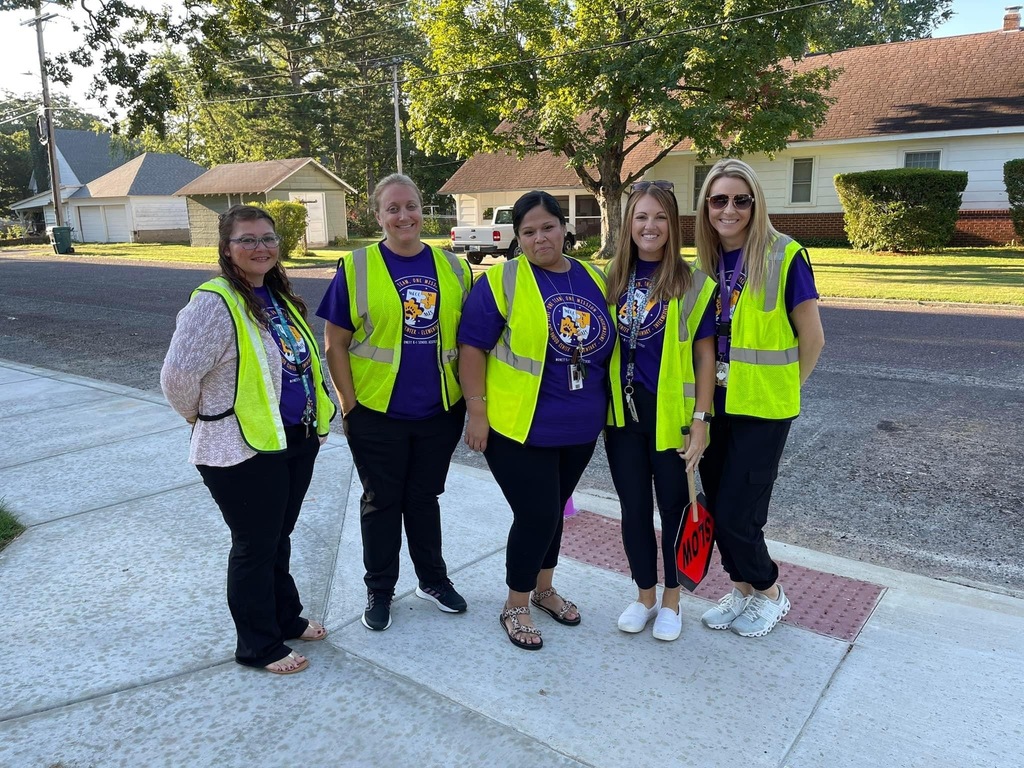 A group of seniors interested in learning more about Law Enforcement made a trip across the street to tour the Monett Police Department. 👨‍✈️👩‍⚖️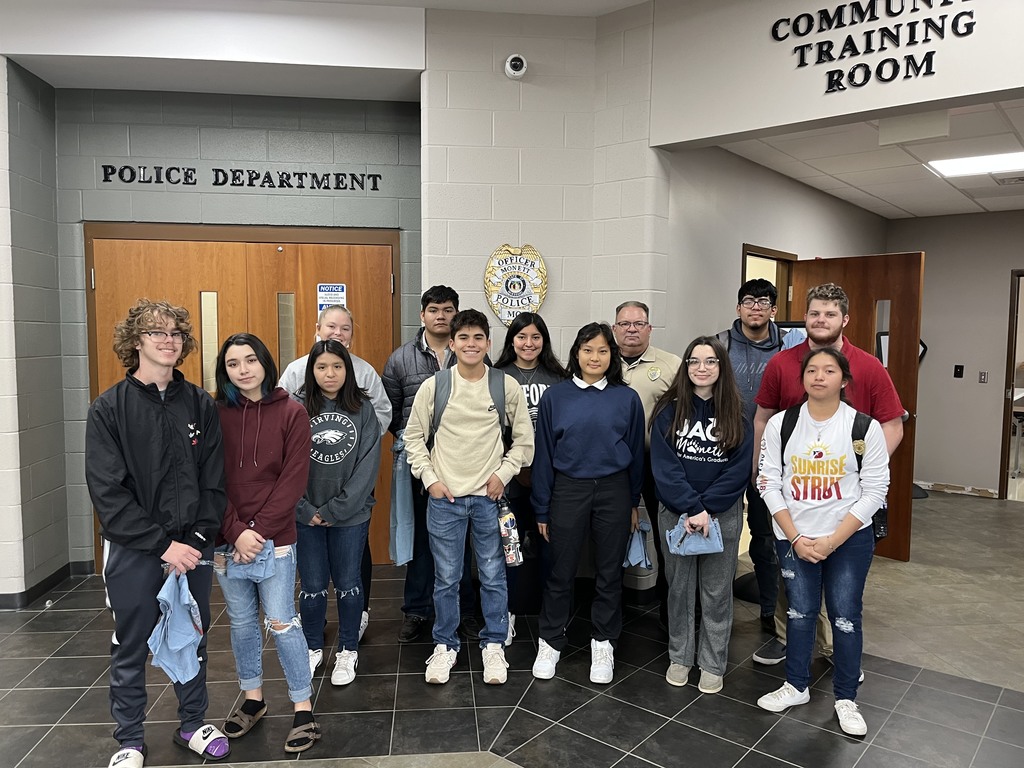 We are delighted to share four MHS students entered their artwork in the 75th Annual Membership Show at the Spiva Center for the Arts! This is the first time Monett participates in this event. The following students were recognized by the Spiva Center for the Arts with a certificate of accomplishment and award check for their placement: 🖌 Dakota Main (Her artwork was sold on opening night! 🤩) 🖌 Loralie Schroder 🖌 Adri Whisenhunt 🖌 Pyper Williams 🖌 Mrs. Wallsmith (Teacher) Congratulations to all!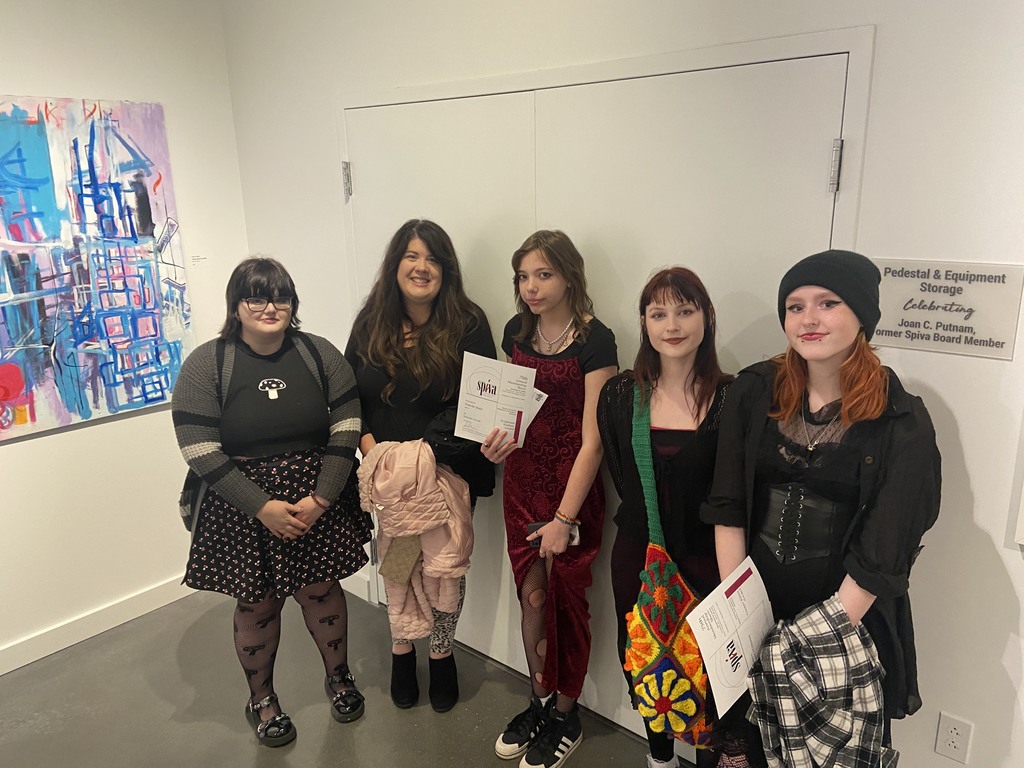 Our district is so proud of the boys swim team for making it to the Class 1 Swimming & Diving State Championships! The boys did a great job representing Monett! Here are the results... Individual Events: 👏 Matthew Fillinger finishing 13th in the 200 YD Freestyle & 17th in the 100 YD Butterfly 👏 Ryan Goodson finishing 23rd in the 100 YD Freestyle & 20th in the 50 YD Freestyle Relays: 👏 Sandeep Maharjan, Rowan George, Spencer Hurt, and Lincoln Johnson finished 31st in the 200 YD Medley Relay 👏 Matthew Fillinger, Lincoln Johnson, Jayden Apostol, and Ryan Goodson finished 20hth in the 200 YD Freestyle Relay 👏 Matthew Fillinger, Spencer Hurt, Jayden Apostol, and Ryan Goodson finished 28th in the 400 YD Freestyle Relay 👏 👏 Coaches: Charles LaGarce, Alex Severs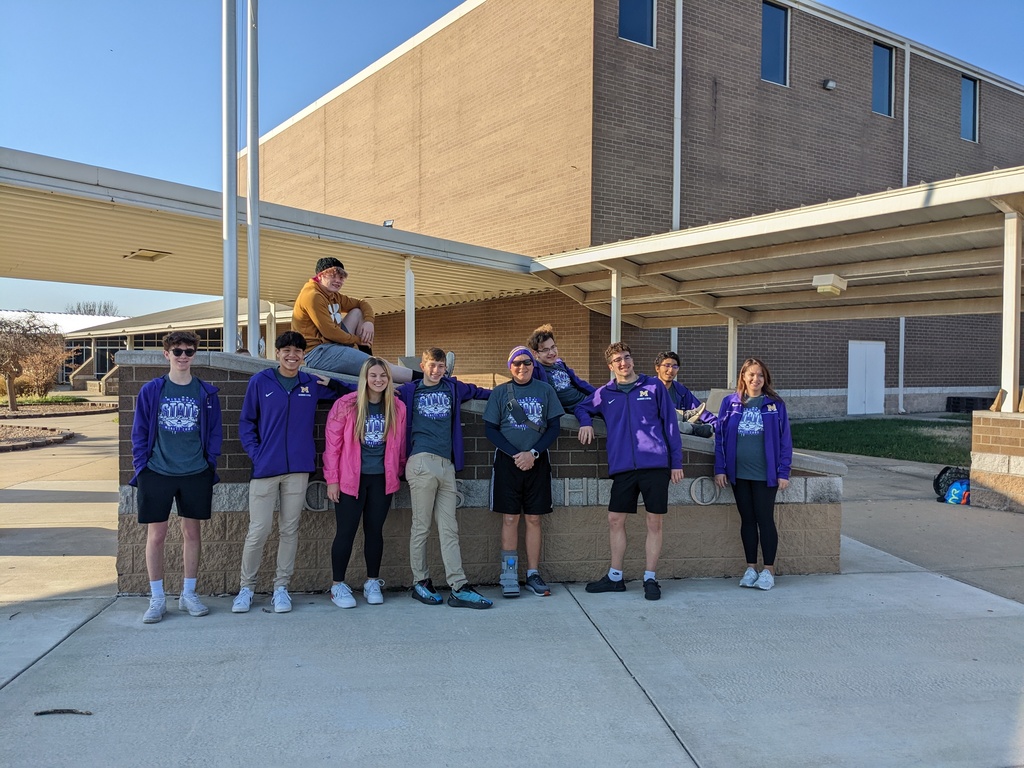 Veterans Day is a special day that is felt deep in our hearts. It is a day when we all come together to honor and thank the dedicated men and women of the United States who have served in the Armed Forces to protect our country and freedoms. On behalf of the Monett R-1 School District, thank you for your service. 🪖🫡🇺🇸 Our students and educators did a wonderful job at all the Veterans Day events. The love and respect for our military men and women was felt across the district!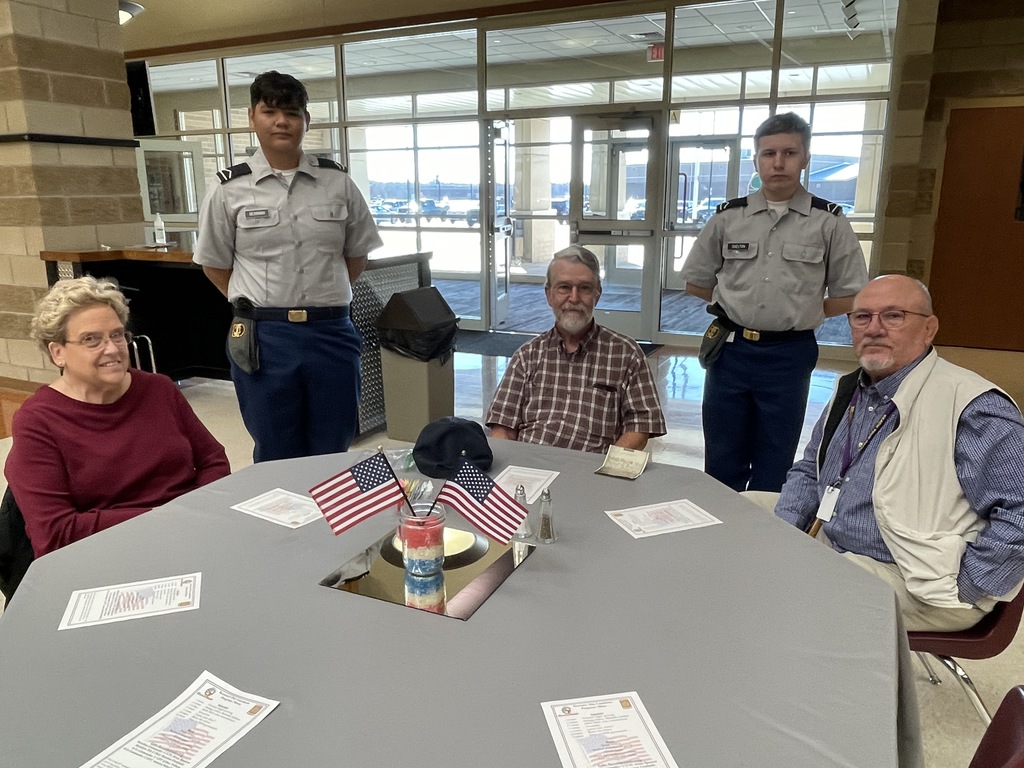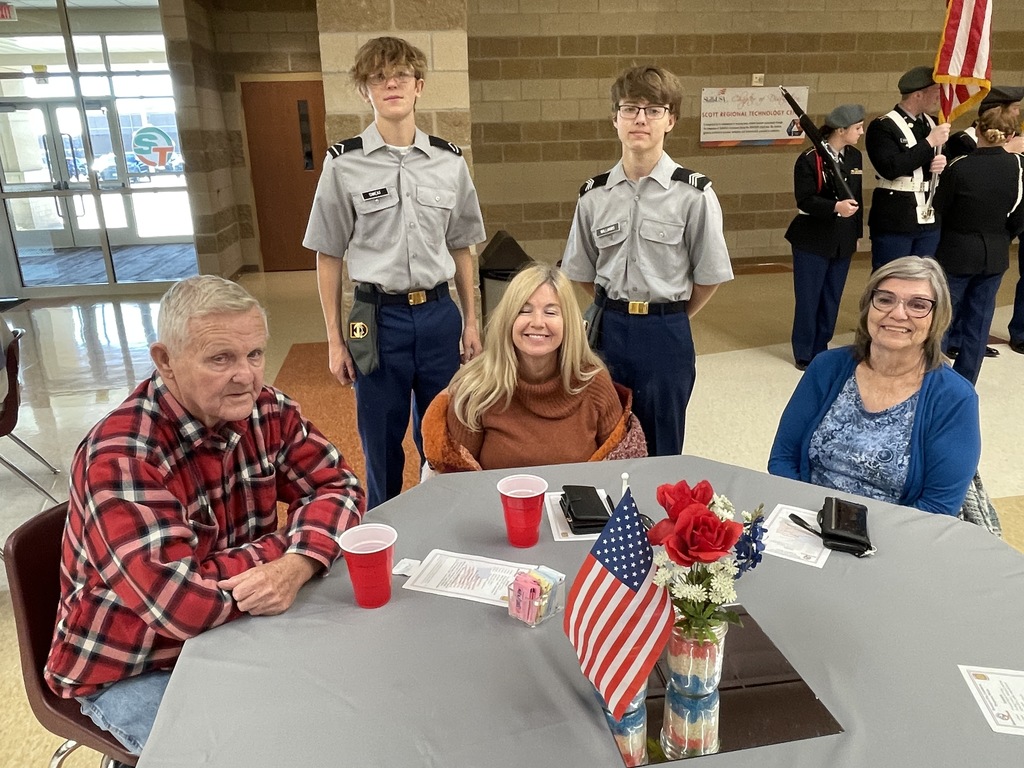 We are incredibly proud of our students for making it to the Class 4 Cross Country Championship! Our students ran their hearts out! Congratulations to all! Here are the results: 👏Julio Cruz made it to the top 25, coming in 16th in All-State! 🕒16:43 👏Victor Salas 🕒17:49 👏Libby Jastal 🕒23:55 👏👏Coach: Kelly George

Mrs. Low was selected as a 2022 McDonald's Outstanding Educator by the Monett locally-owned McDonald's restaurant! McDonald's received over 500 nominations from local community members, parents, and fellow educators who told us what makes their favorite teachers the best in the bunch, and she rose to the top as one of the most outstanding educators in the Monett area. Her good deeds and remarkable work with her students truly make her an Outstanding Educator! In recognition of her dedication, she will receive the following: • $100 Visa Gift Card • Coffee Mug • 25 Customizable Certificates and McDonald's Coupons to "Teach it Forward" (aka pay it forward) for outstanding student achievements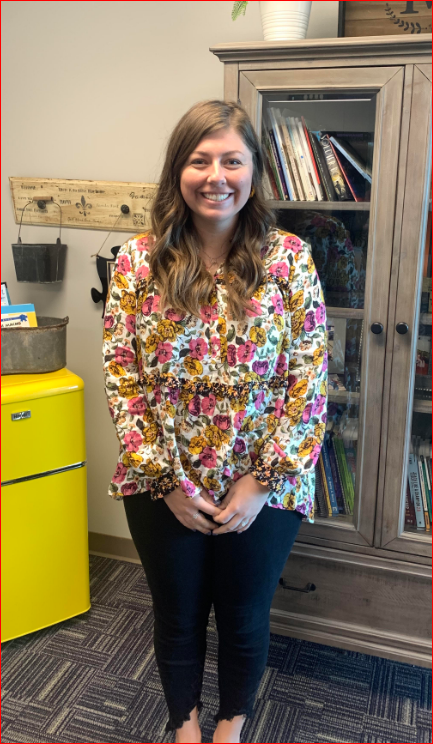 Our MMS students attended the District STUCO Convention last week! The MMS student council was elected 2nd Vice President for the district and our students presented on Teacher Appreciation and Fundraising.

Students at MES have been learning about the cycle of an oak tree! They went on a walk to collect acorns and pine cones. They took the items back to the classroom to study them with a magnifying glass.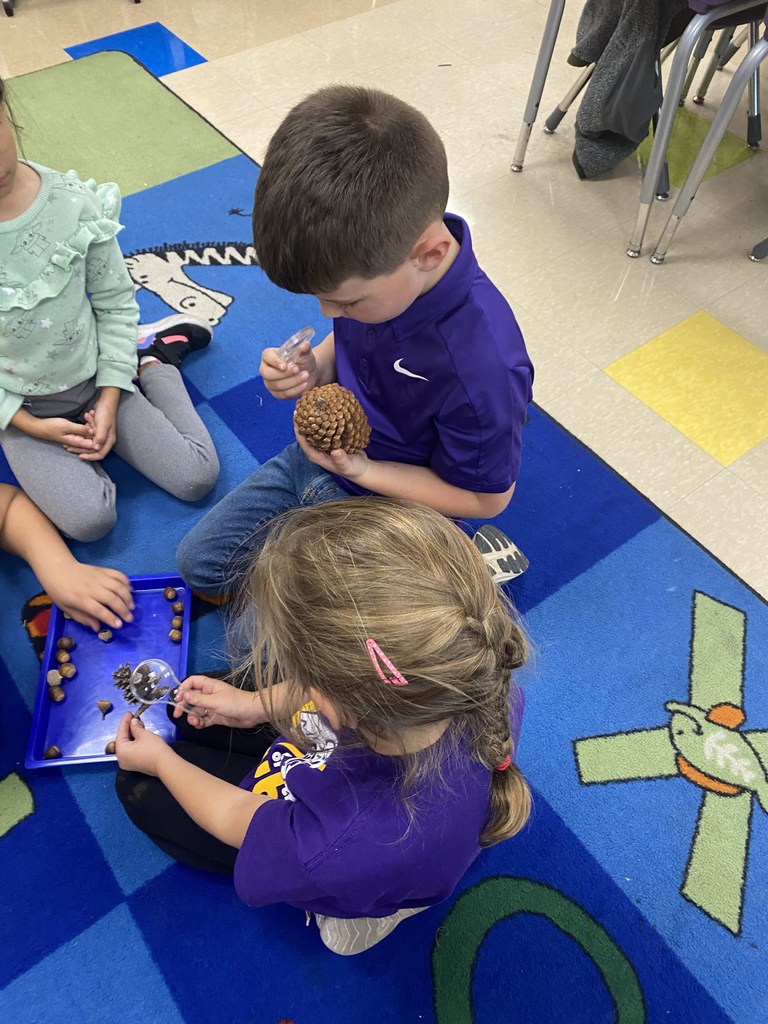 Congratulations to our MMS 7th Grade VB team for earning 2nd place in the Big 8 Tourney! Way to go, Cubs! 🥳🥳🥳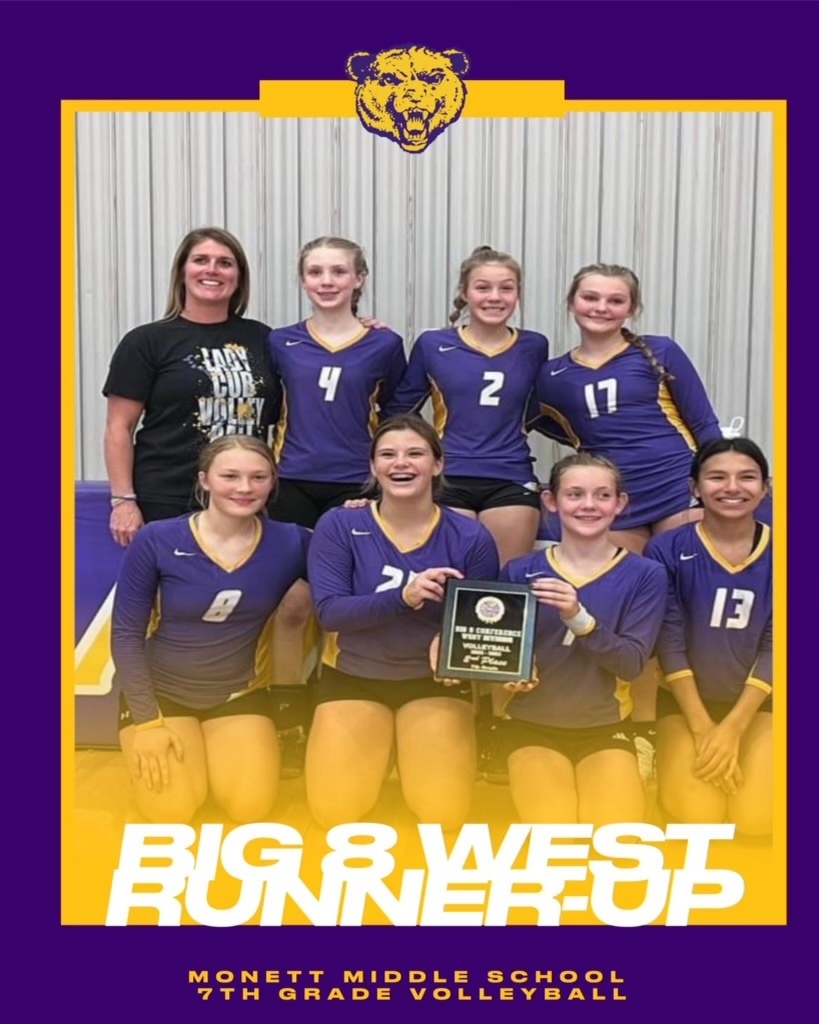 Our SRTC Health Occupations students made a trip to the Monett Veterinary Hospital. They toured the facility and learned about the medical carers in the veterinarian field!

Congratulations to the MHS Golf Lady Cubs for a successful season! The Lady Cubs competed in the Big 8 Conference yesterday. SHOUT OUT TO: Claire Nation and Katie Geiss for finishing with all conference honors! Allison Goodson, Hannah McDonald, and Hailey McLaughlin finished with their best scores of the year! Way to go, Lady Cubs! Coach: Brian Cox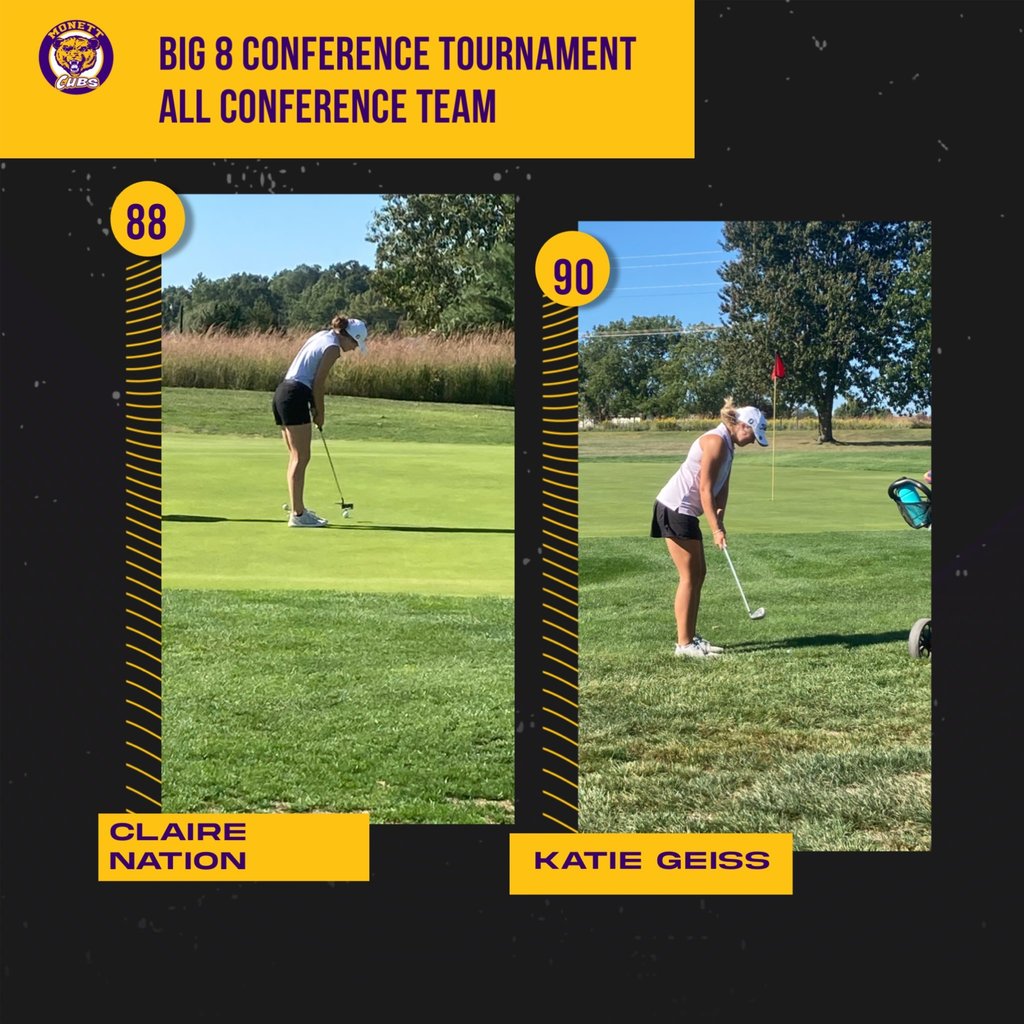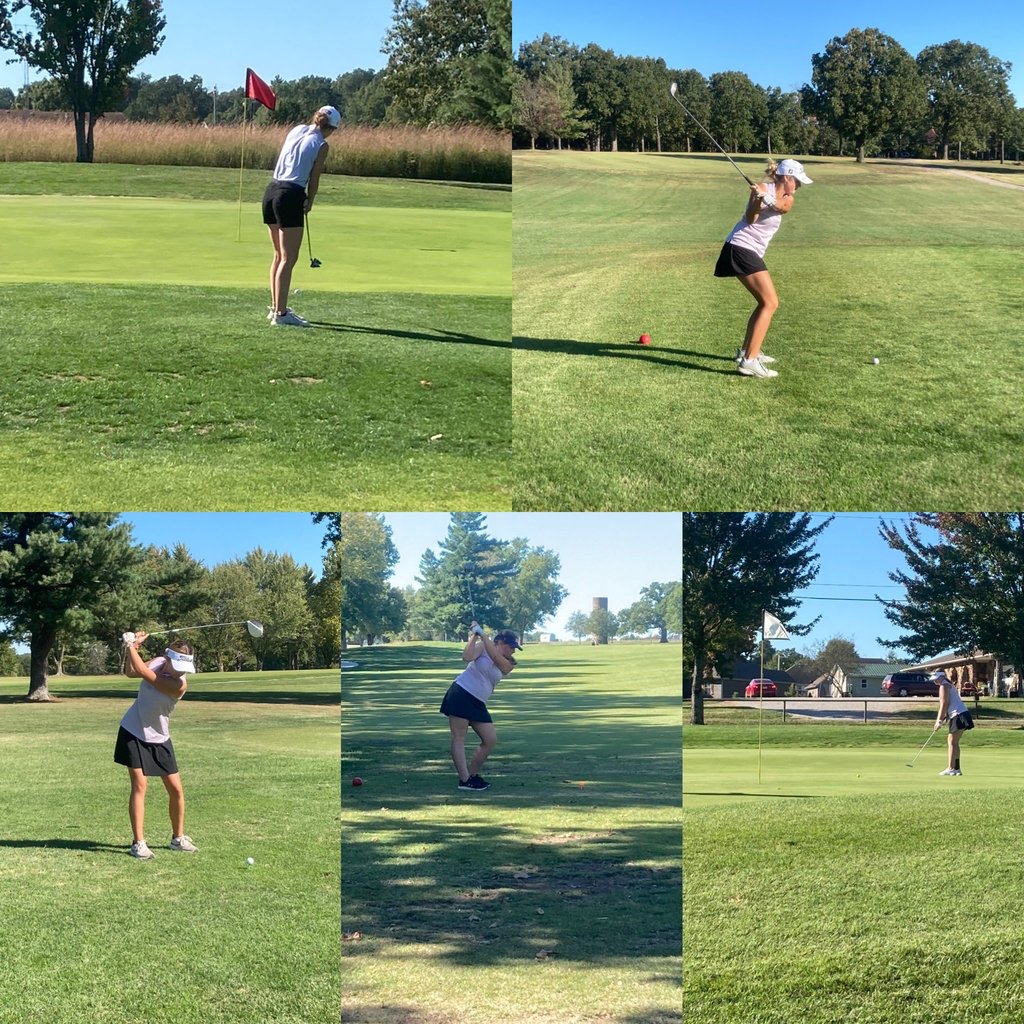 It was a beautiful autumn day for students to paint in art this morning!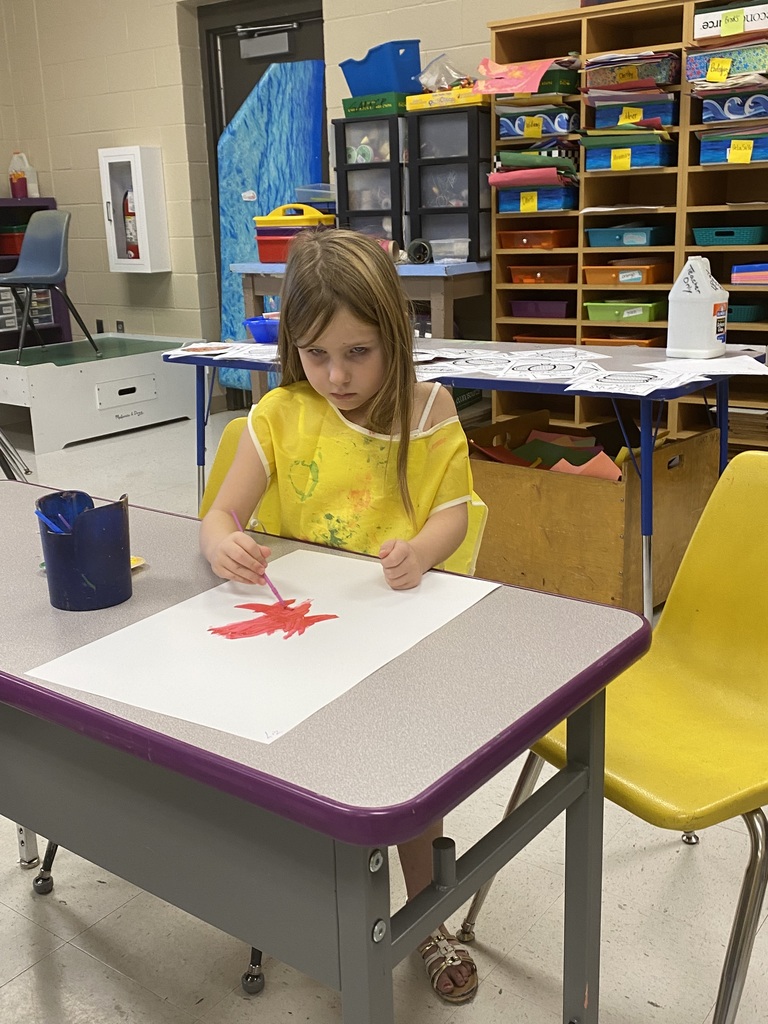 It's Feature Friday! Mr. VanHorn has been in education for 19 years, 14 as a classroom teacher and four as a counselor. He enjoys reading and flea marketing with his wife. "I really believe the staff is second to none; everyone truly loves and does what is best for kids." -Mr. VanHorn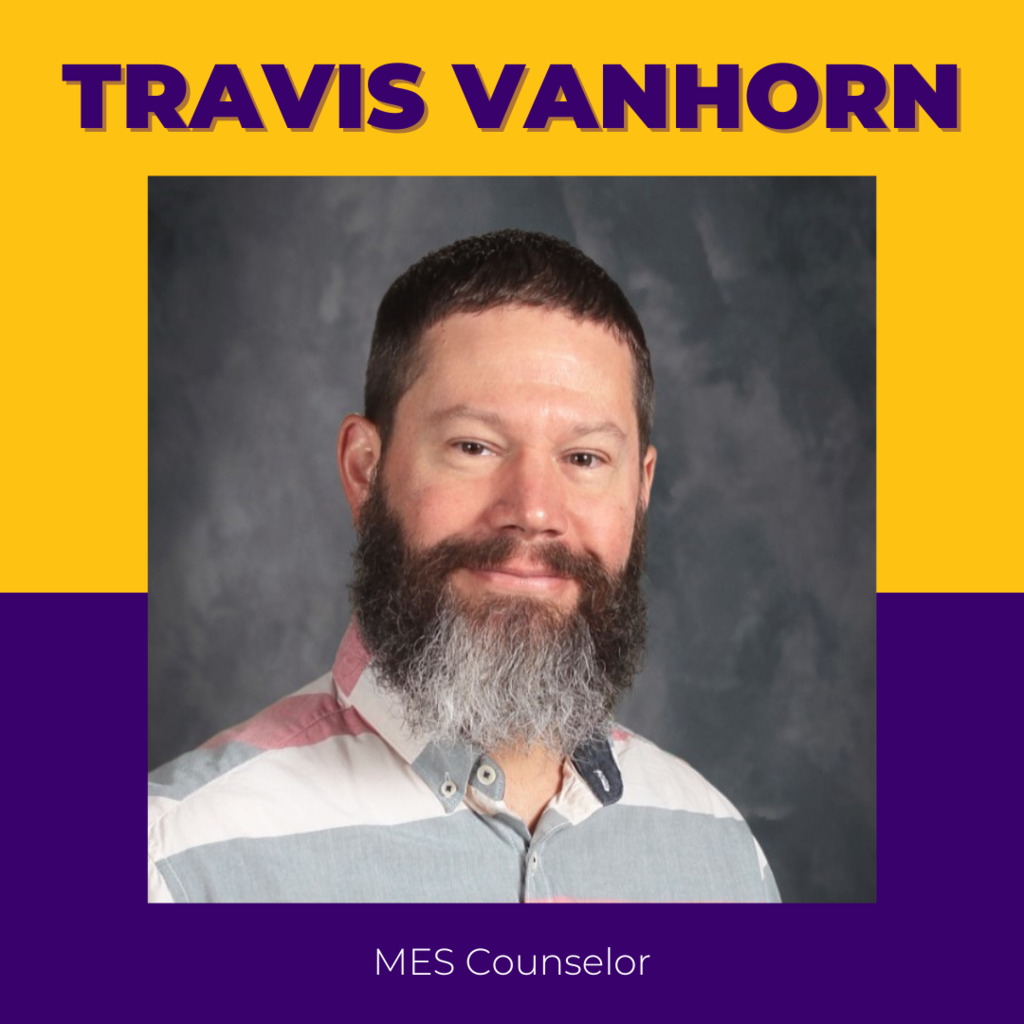 Monett R-1 honors the Athletics Hall of Fame inductees, Class of 2022, with a banquet for their outstanding success and valuable contributions to the athletic program. Each honoree was introduced by a speaker of their choice. 𝐂𝐨𝐧𝐠𝐫𝐚𝐭𝐮𝐥𝐚𝐭𝐢𝐨𝐧𝐬 𝐭𝐨 𝐭𝐡𝐞 𝐇𝐚𝐥𝐥 𝐨𝐟 𝐅𝐚𝐦𝐞 𝐈𝐧𝐝𝐮𝐜𝐭𝐞𝐞𝐬 - 𝐂𝐥𝐚𝐬𝐬 𝐨𝐟 𝟐𝟎𝟐𝟐 👏 𝐀𝐥𝐞𝐱𝐢𝐚 𝐉𝐨𝐡𝐧𝐬𝐨𝐧 (𝐀𝐭𝐡𝐥𝐞𝐭𝐞) Speaker: Kelly George 👏 𝐃𝐚𝐯𝐢𝐝 𝐁𝐞𝐜𝐤𝐞𝐭𝐭 (𝐂𝐨𝐧𝐭𝐫𝐢𝐛𝐮𝐭𝐨𝐫) Speaker: Dr. John Jungmann 👏 𝐌𝐞𝐥𝐢𝐧𝐝𝐚 (𝐂𝐨𝐱) 𝐌𝐞𝐫𝐞𝐝𝐢𝐭𝐡 (𝐀𝐭𝐡𝐥𝐞𝐭𝐞) Speaker: Rev. Chris Carver 👏 𝐁𝐮𝐫𝐥 𝐅𝐨𝐰𝐥𝐞𝐫 (𝐂𝐨𝐚𝐜𝐡) Speaker: Doug Fowler 👏 𝐌𝐚𝐫𝐭𝐢𝐧 𝐄𝐬𝐬𝐚𝐫𝐲 (𝐀𝐭𝐡𝐥𝐞𝐭𝐞) Speaker: Doug Fowler 👏 𝐉𝐚𝐜𝐤 𝐅𝐨𝐱 (𝐀𝐭𝐡𝐥𝐞𝐭𝐞) Speaker: Steve Fox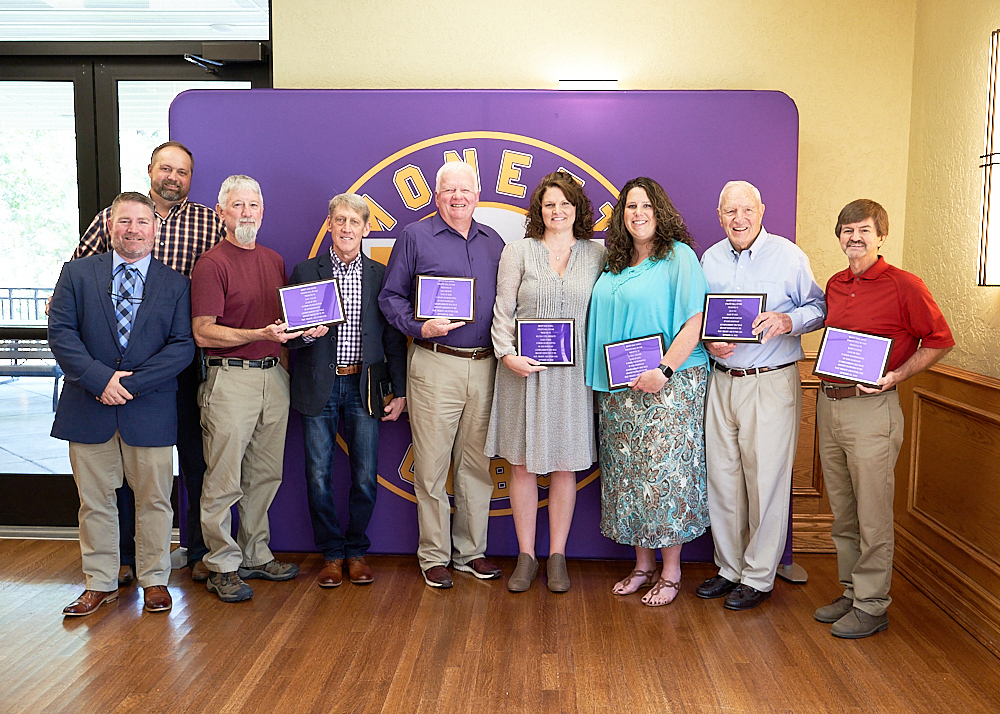 MES students created pumpkins out of clay! This project promotes creativity, supports sensory development, and improves motor skills. This particular art project is one of their favorite projects of the year.

We had a Professional Development day at Monett R-1! Our teachers enhance instruction and improve school-wide learning with professional development and collaboration. Teacher collaboration supports higher student achievement through innovation, efficient processes, leadership, group goals, values, skill acquisition, and communication. We also thank Shannon J. and Hailey P. from the CARE Mobile for stopping by Monett to provide free vaccines to students!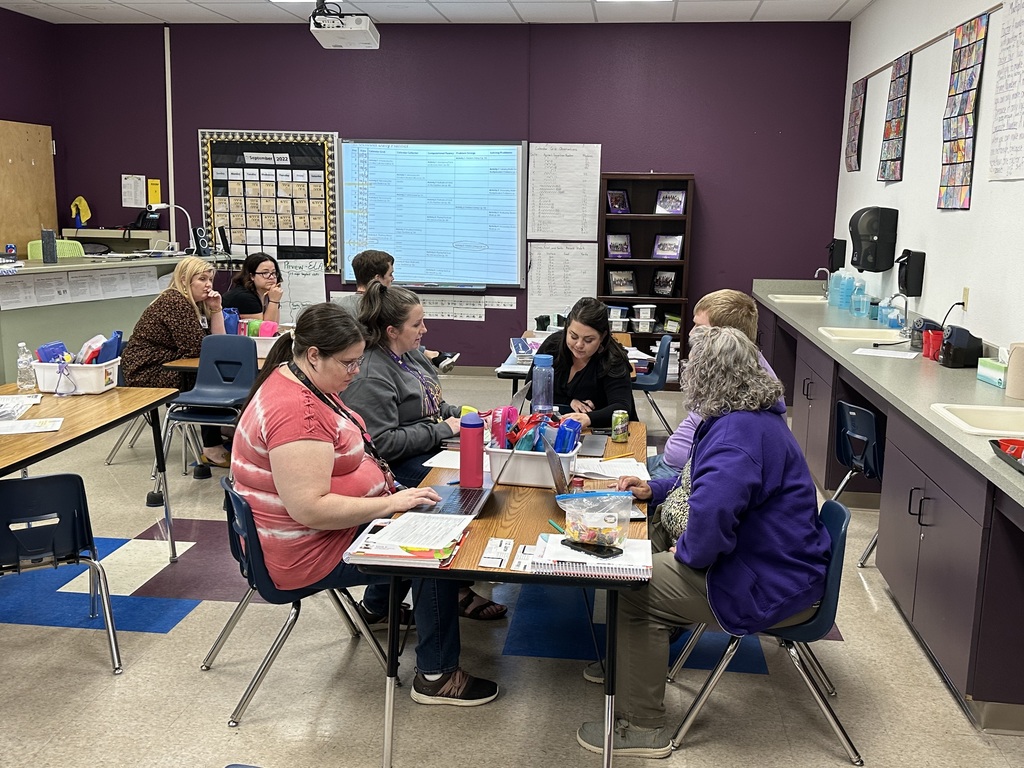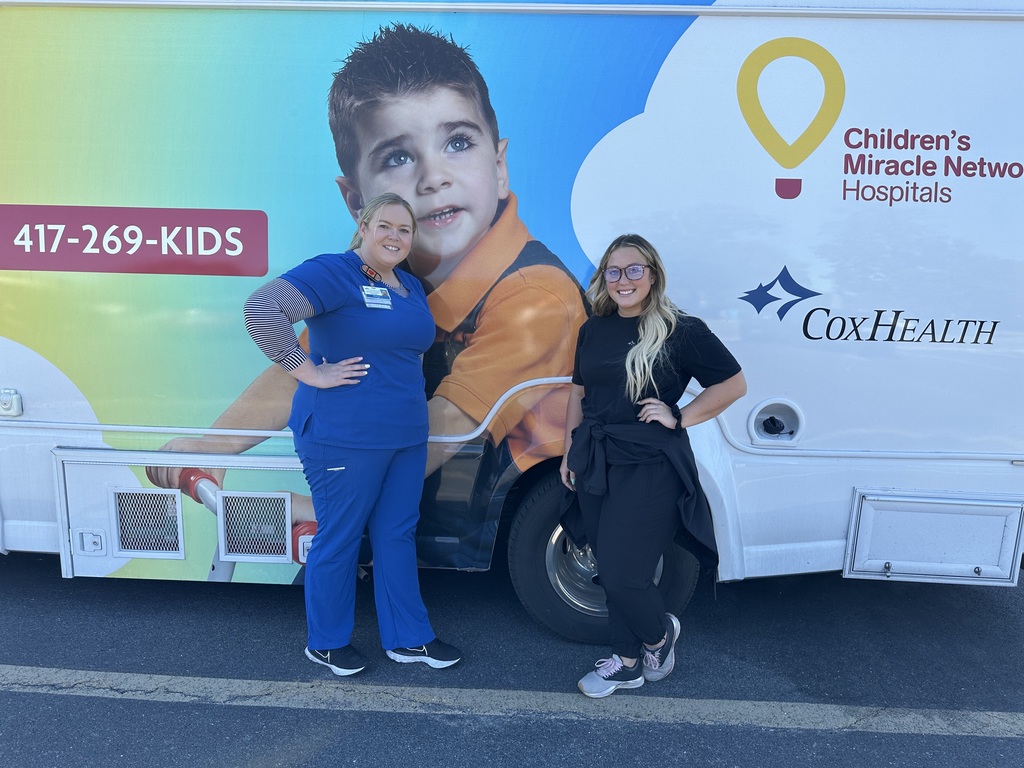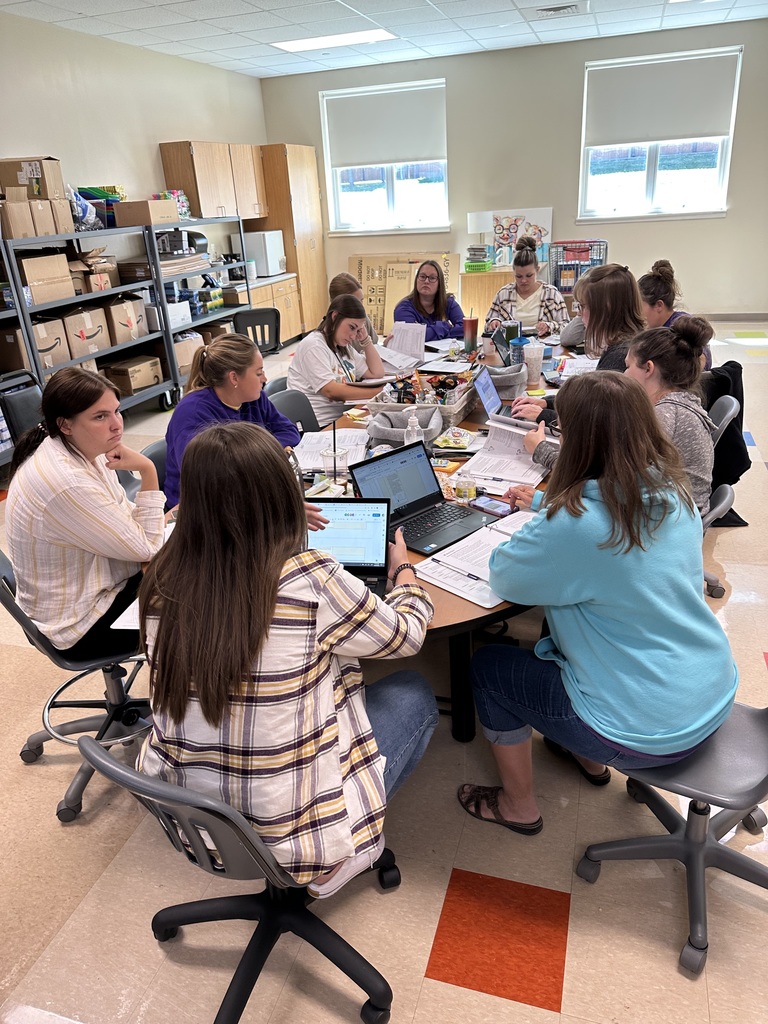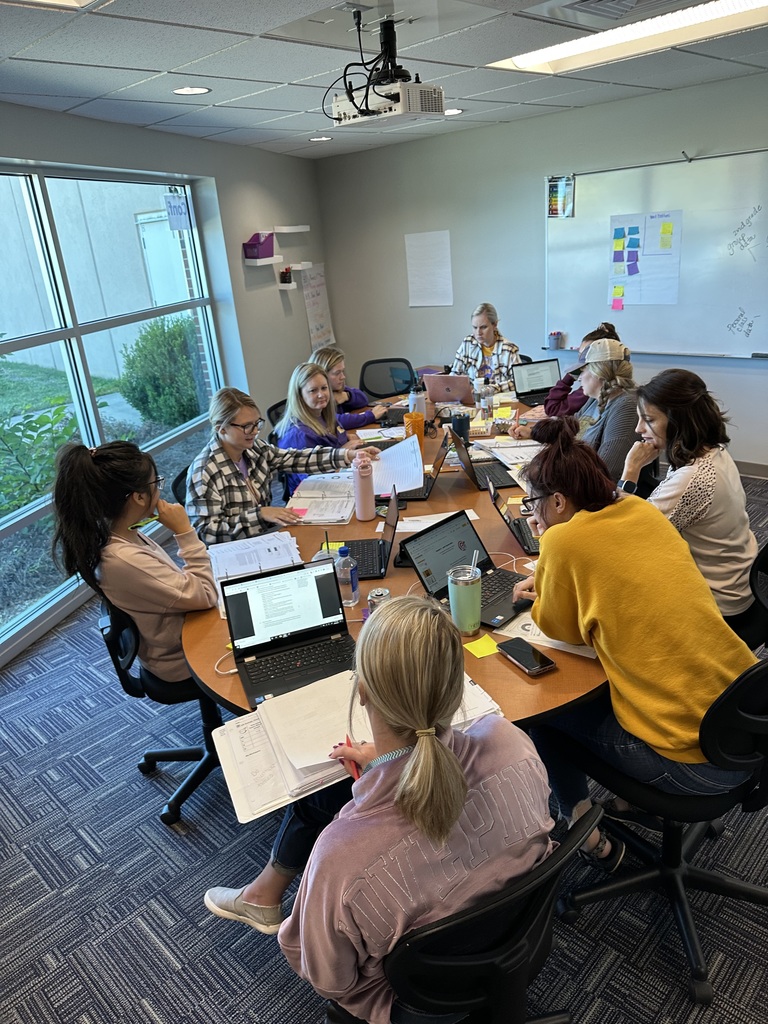 𝐓𝐨𝐝𝐚𝐲 𝐰𝐞 𝐬𝐡𝐢𝐧𝐞 𝐭𝐡𝐞 𝐬𝐩𝐨𝐭𝐥𝐢𝐠𝐡𝐭 𝐨𝐧 𝐌𝐬. 𝐒𝐚𝐦𝐩𝐬𝐨𝐧! Ms. Sampson been an educator for 20 years, 17 of those years in Monett. We thank Ms. Sampson for her dedication to our students! 𝐅𝐔𝐍 𝐅𝐀𝐂𝐓𝐒: "I've been to all 50 states and 31 countries, ran an Ironman, am a Fulbright award winner, and ran the Boston Marathon last year. I also play pickleball competitively." "I love my coworkers and our students. I love the diversity that Monett has!" - Ms. Sampson

Mrs. Murad's MMS ukulele students work hard on their songs during individual work time. The ukulele instrument supports many musical elements, such as pitch, rhythm, harmony, and expression.