Parents/Guardian, 
This week's updates include the Title 1 Night Event, water bottles, face coverings, PTC reminder, our new Virtual Calming Center, a quote from Officer McCraken, and important upcoming dates. 
Title 1 Night 
MES, CPE, & MIS will be hosting the annual Title 1 Night to discuss the Title program and parent involvement through a Zoom meeting. A Zoom link will be provided by email on Monday, October 13, with an attached agenda.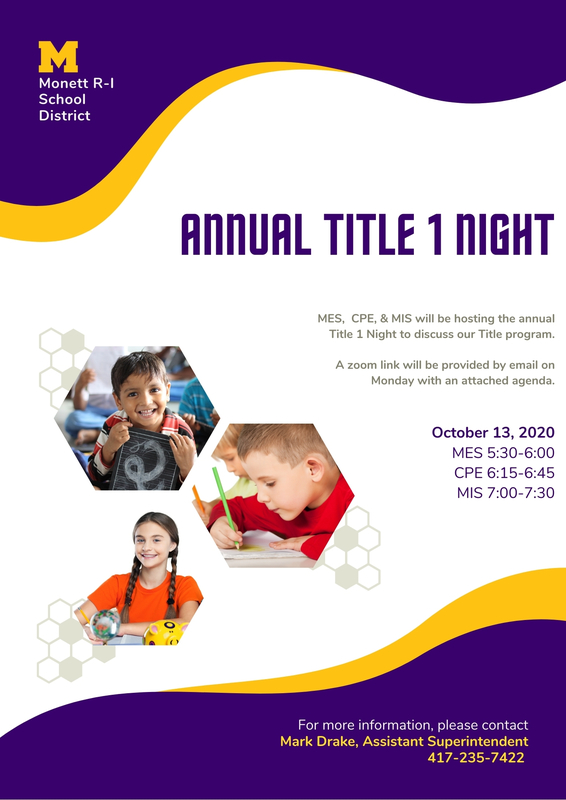 Water Bottles and Masks 
Two of the most used items are water bottles and face coverings this school year. Please continue sending a clean water bottle and a face covering daily to school with your child. We are always accepting donations of NEW water bottles and face coverings. Feel free to drop them off at any of our school offices. Thank you in advance for your donations! 
Parent-Teacher Conferences Reminders 
Parents have the opportunity to meet in person or virtually.
Due to health and safety concerns, parents CANNOT visit other teachers on campus during conferences. 
MES: Oct. 19, 20, 21, from 3:30-5:30 and Oct. 22 from 3:30-7:30 pm 
CPE: Oct. 5-22: Conferences will be student-led.
MIS: Sixth-grade PTC 'drive-through' event October 13, from 3:30-7:30 PM. Fifth-grade teachers will be scheduling a time to meet in a 'drive-through' style. 
MMS: Oct. 12-15 and Oct. 19-22: Conferences will be student-led.
MHS - Oct. 12-15 and Oct. 19-22: MHS will have PT-Conferences through advisory classes. (Conferences will NOT be student-led)
SRTC - October 5-22 (scheduled by appointment)
Virtual Calming Center 
We are excited to announce we have a Virtual Calming Center! The Virtual Calming Center is a place for students, parents, and staff to take a mental break. It includes breathing activities, guided imagery, music, mindfulness, coloring, puzzles, and much more. A special thanks to Mrs. Gravett and the counseling department for creating an excellent resource! Click HERE to check out the Virtual Calming Center. Make sure you save this link for future use! 
Inspirational Quote from Officer McCraken: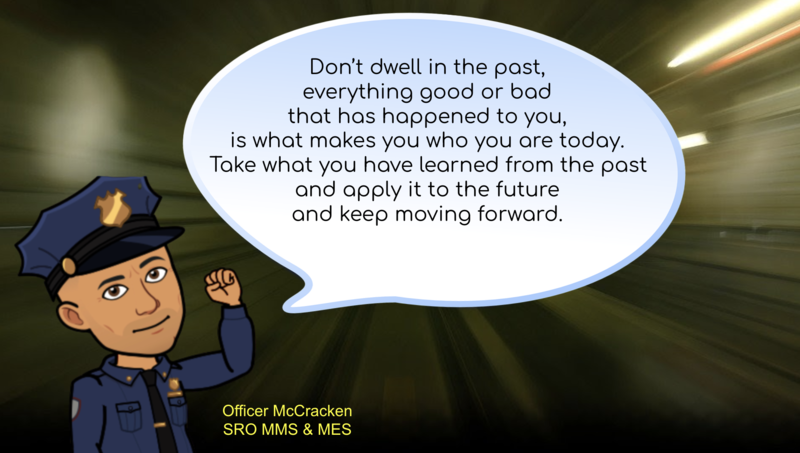 Upcoming Important Dates: 
10/14: MES Fall Pictures
10/16: MIS Read-In
10/16: MIS Fall Pictures
10/23-26: No School 
Have a great weekend!