ABOUT MONETT R-1'S HEALTHY SCHOOLS PROGRAM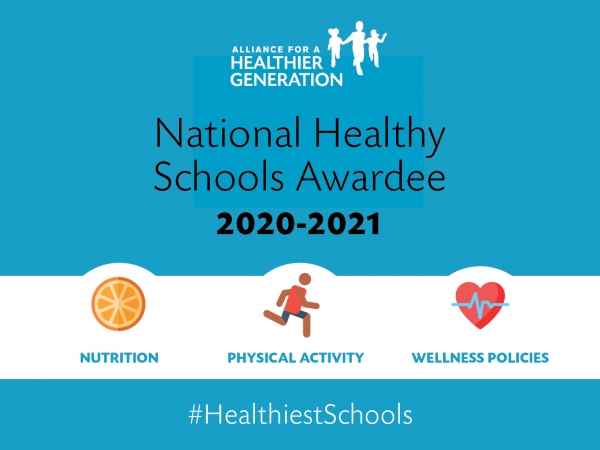 Let's Build a Healthier Future for Missouri!
The Alliance for a Healthier Generation Healthy Schools Program empowers communities to build a healthier future for children and families across Missouri. We bring together schools, community organizations, businesses, parents, and residents to identify and push for changes that increase access to healthy food and physical activity where our kids live, learn and play.
How is the Healthy Schools Program creating a change?
From introducing healthier foods and more opportunities for physical activity in schools, to creating safer places to be active in the community - we are making changes to schools and local environments that will have a lasting impact. And, we are providing the knowledge, tools, and support to help families make change happen at home. Together, we are working to reduce childhood obesity in Missouri and nationwide.
Working with schools to offer healthier food and increase physical activity throughout the school day. Engaging the community to provide new opportunities for our kids to eat healthy and get active where they live and play.
Our kids deserve a healthy future. It's up to us to make it happen. Join us!
All five schools in the Monett school district have been named to 2020 List of America's Healthiest Schools by the Alliance for a Healthier Generation. Monett Elementary School, Central Park Elementary School, Monett Intermediate School, Monett Middle School and Monett High School have been named to the 2020 list of America's Healthiest School.
As a part of the Healthy Schools Healthy Communities (HSHC) initiative, the district has worked to create a healthier future for Monett children. These changes were made possible by grant funding from Missouri Foundation for Health and the hard work of school leadership, staff, and students.
Congratulations to Monett Elementary (Silver), Central Park Elementary (Bronze), Monett Intermediate (Bronze), Monett Middle (Silver), and Monett High (Bronze).