Mrs. Sellers said, "She's helpful! The kids love her, and she does a great job working with students!" Keep up the great work, Karyme! #MonettCubPride #GOCAPSMONETT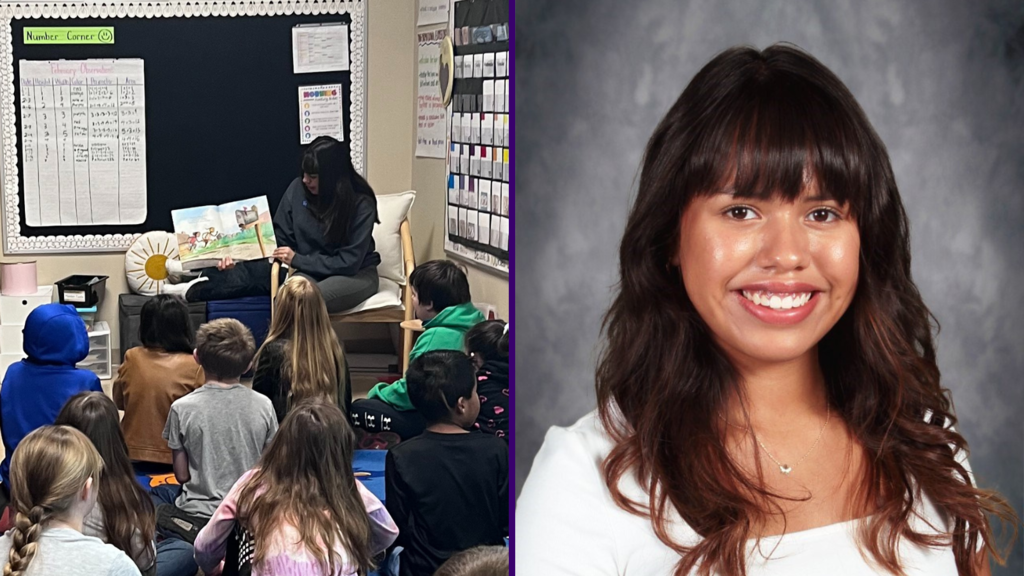 🙌 Happy Bus Driver Appreciation Day to all our bus drivers! We take a moment to express our sincere gratitude to our amazing bus drivers! 💛🐻 We are grateful for their commitment to providing safe and reliable transportation. #MonettCubPride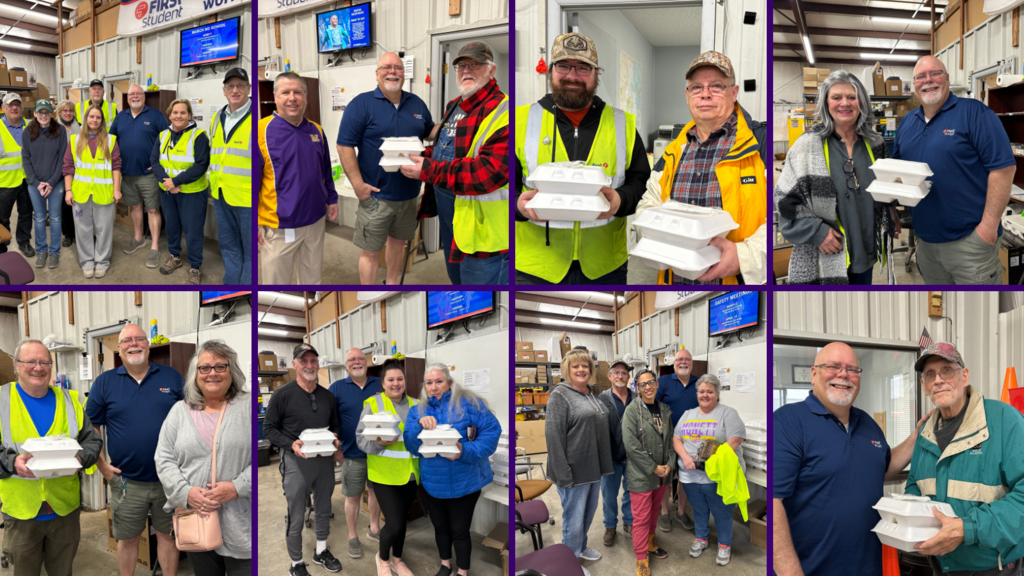 Reminder: We are not having school on Friday, February 17 and Monday, February 20, due to February break and professional development.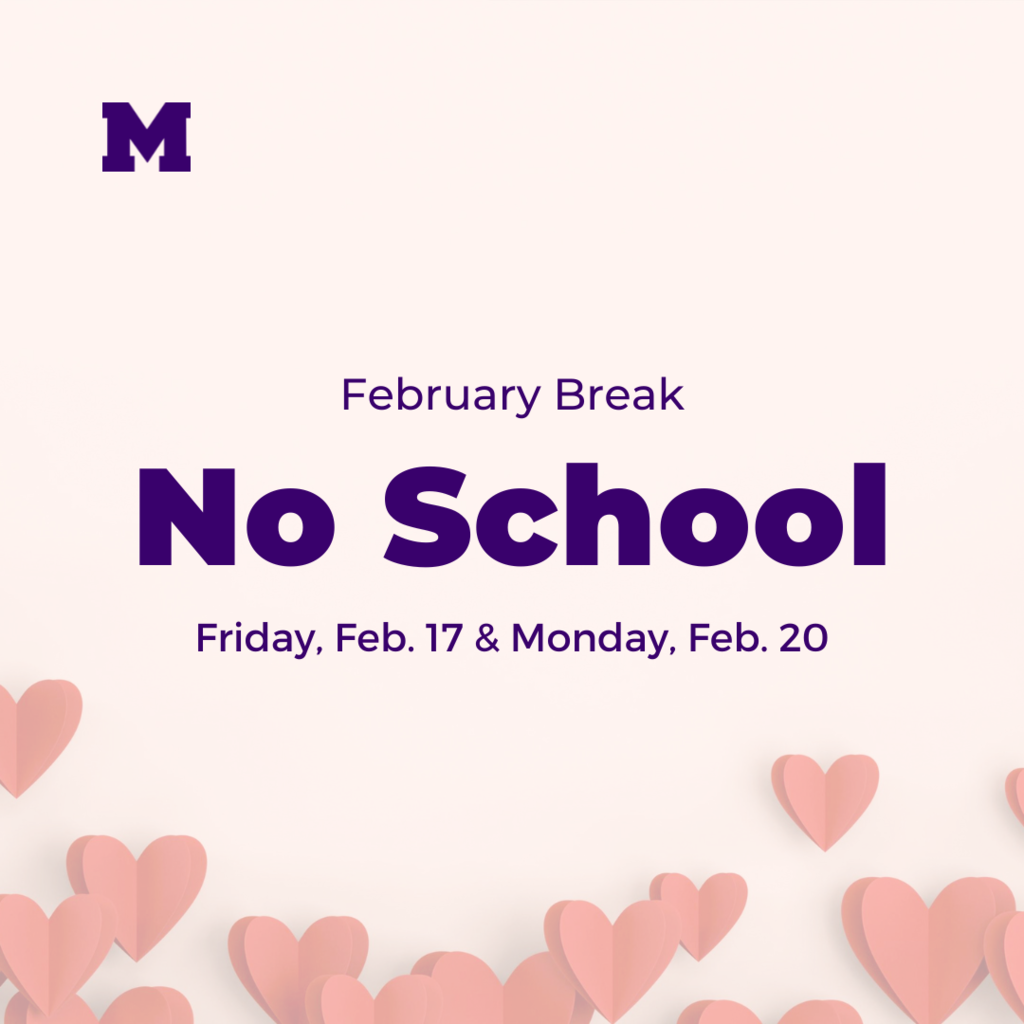 Senior wave!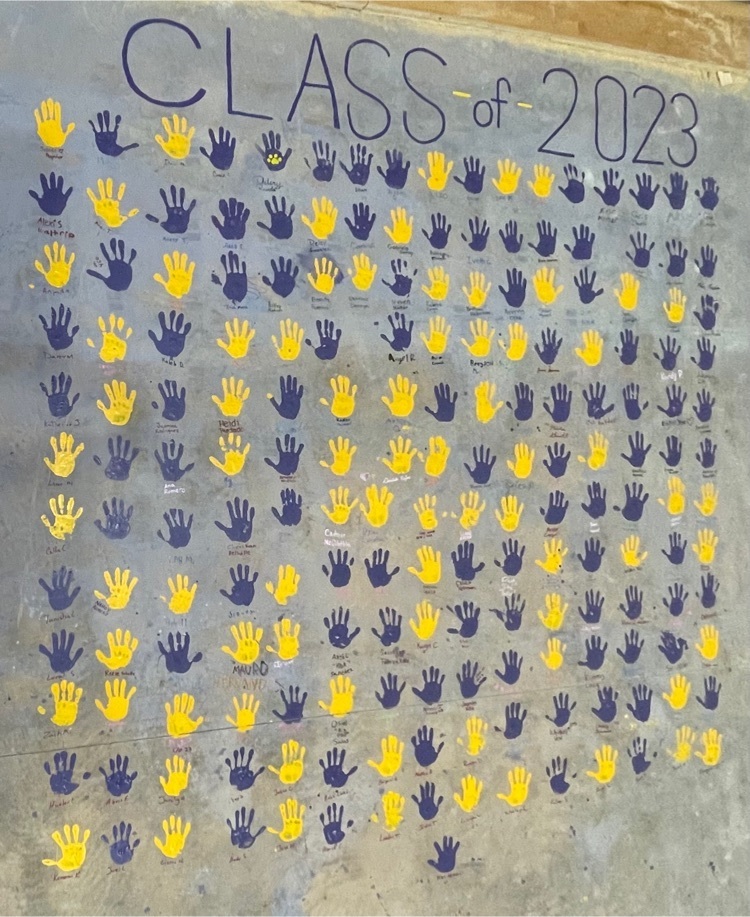 Rose Spirit Week: Wednesday was Twin Day!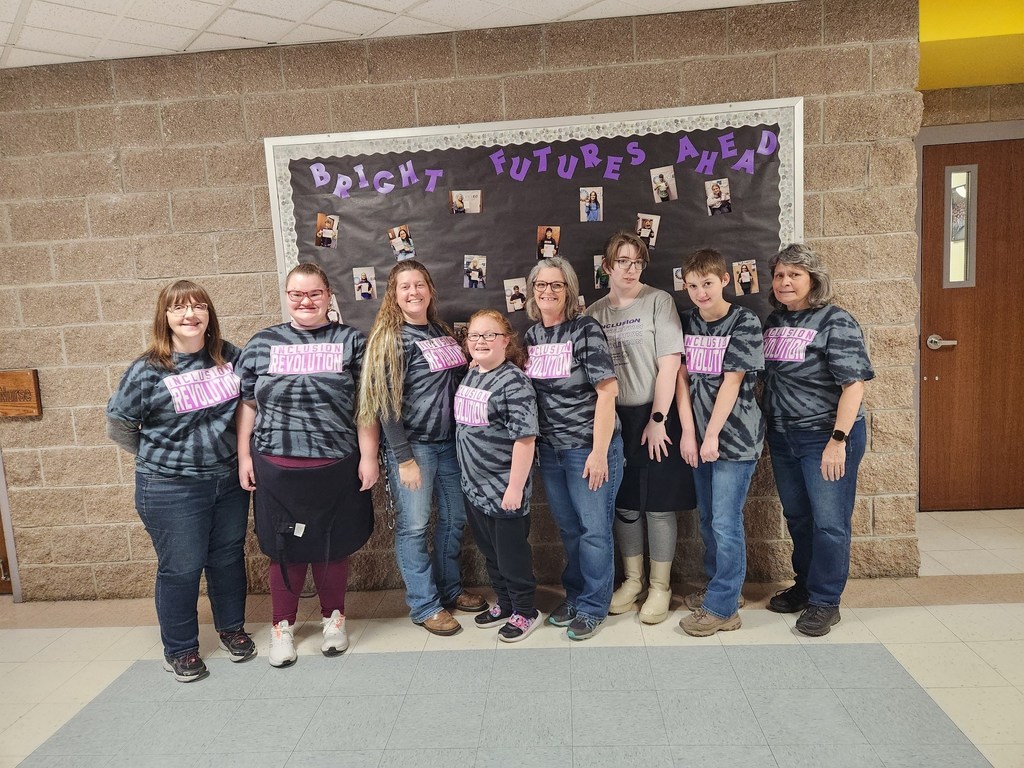 Glendale Powerlifting Results: Jordan Thompson - 1st - Boys 250 Konner Poynter - 1st - Boys 185 Aidan McCall - 1st - Boys 225 Alex Huntress - 4th - Boys 185 Bo Stephens - 6th - Boys 155 Joshua Harvey - 3rd - Boys 210 Daven Madrid - 4th - Boys 210 Isaac Ticknor - 7th - Boys 250 Karlee McCallister - 1st - Girls 145 Emmah Mayberry - 2nd - Girls 175 Karlee McCallister broke two state records. State Meet is March 4th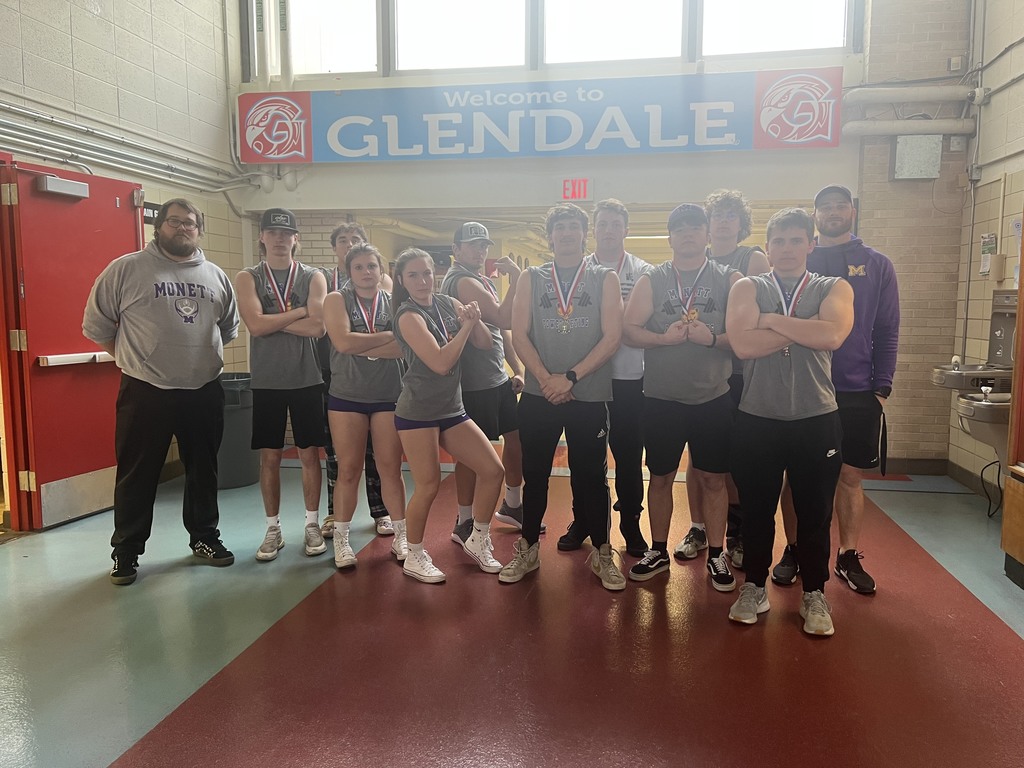 Congratulations to Sadie Camp and Konner Poynter for signing Letters of Intent to participate in Track and Field at William Jewell College.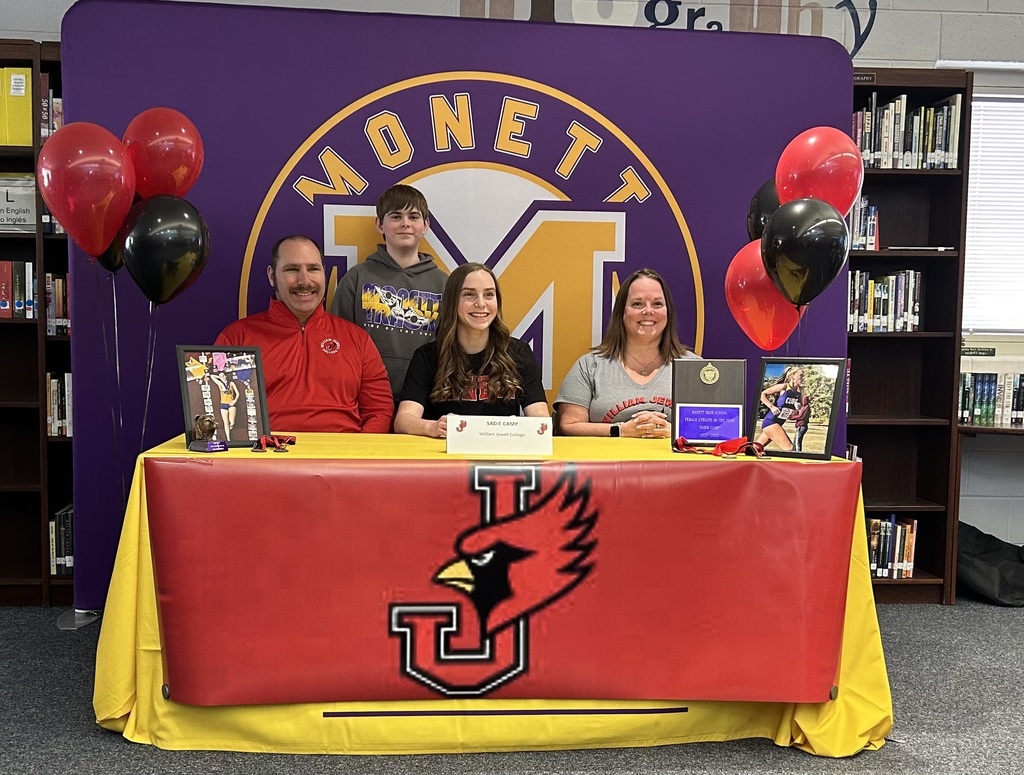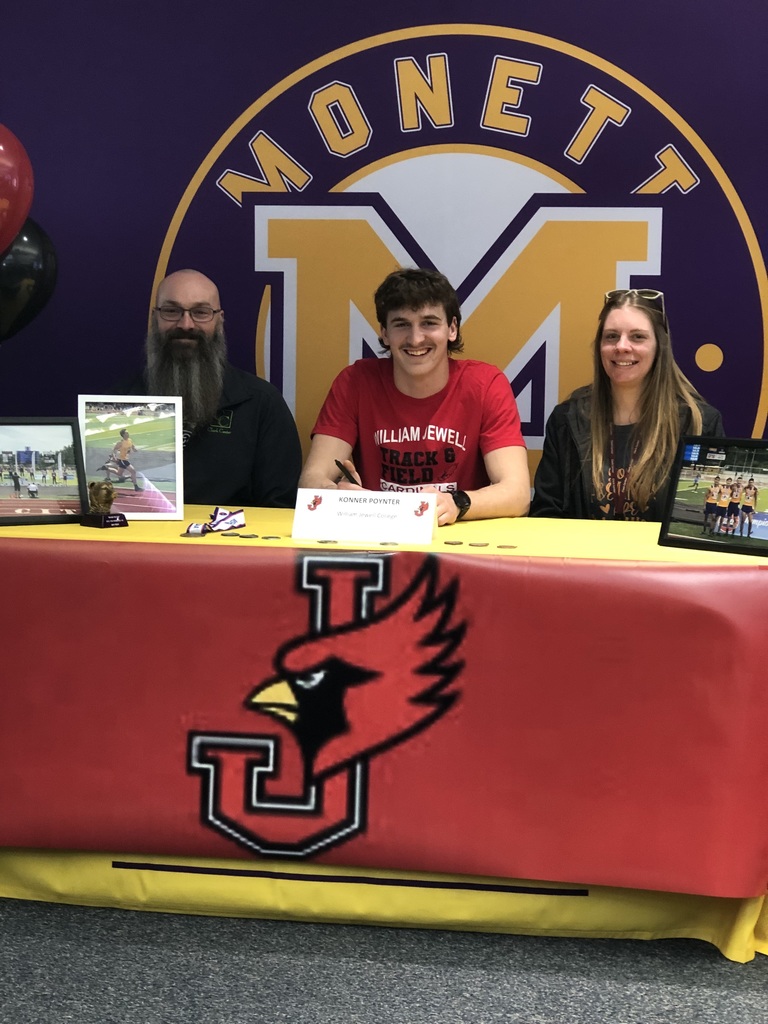 Congratulations to our January Student(s) of the Month! Senior: Mauro Hernandez; Juniors: Jessica Contreras Salas, AshleyAnnette Garcia, Valeria Hernandez, Sophomores: Alex Bouchard, Sophia Clark, Emma Hensley; Freshman: Luke Hayes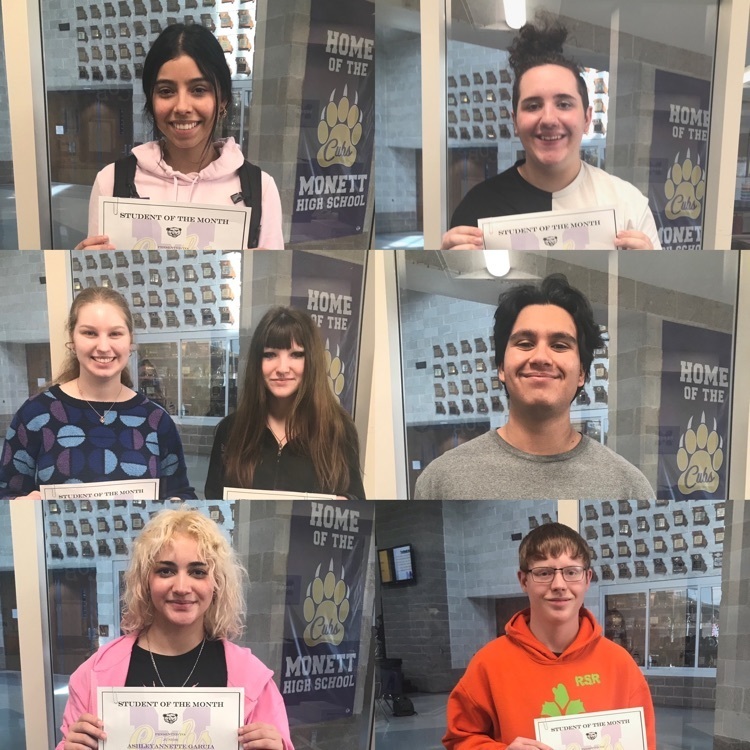 Congratulations to our January Staff of the Month! April Smith, Samantha Towles, Melissa Powers, Valerie Pendergrass, Shawna Tindle, Neal Bluel and Kerry Hays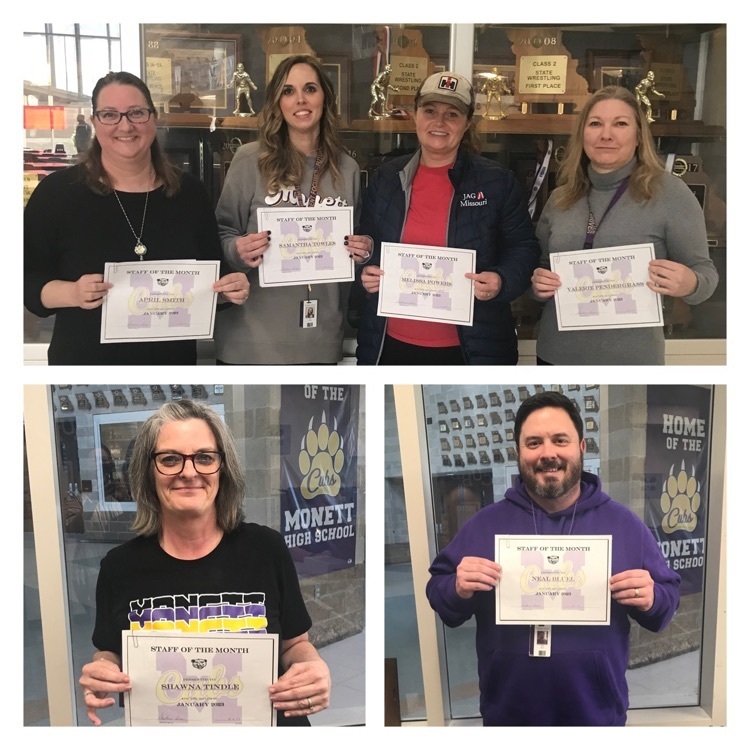 Congratulations to the 2023 Rose Court: 🌹Freshman: Meredith Merriman 🌹Sophomore: Marisol Romero 🌹Junior: Emily Hinojosa 🌹King Candidates: Miguel Chavez, Konner Poynter, Scout Winder 🌹Queen Candidates: Allyson Inman, Claire Nation, Roselin Serrano Trujillo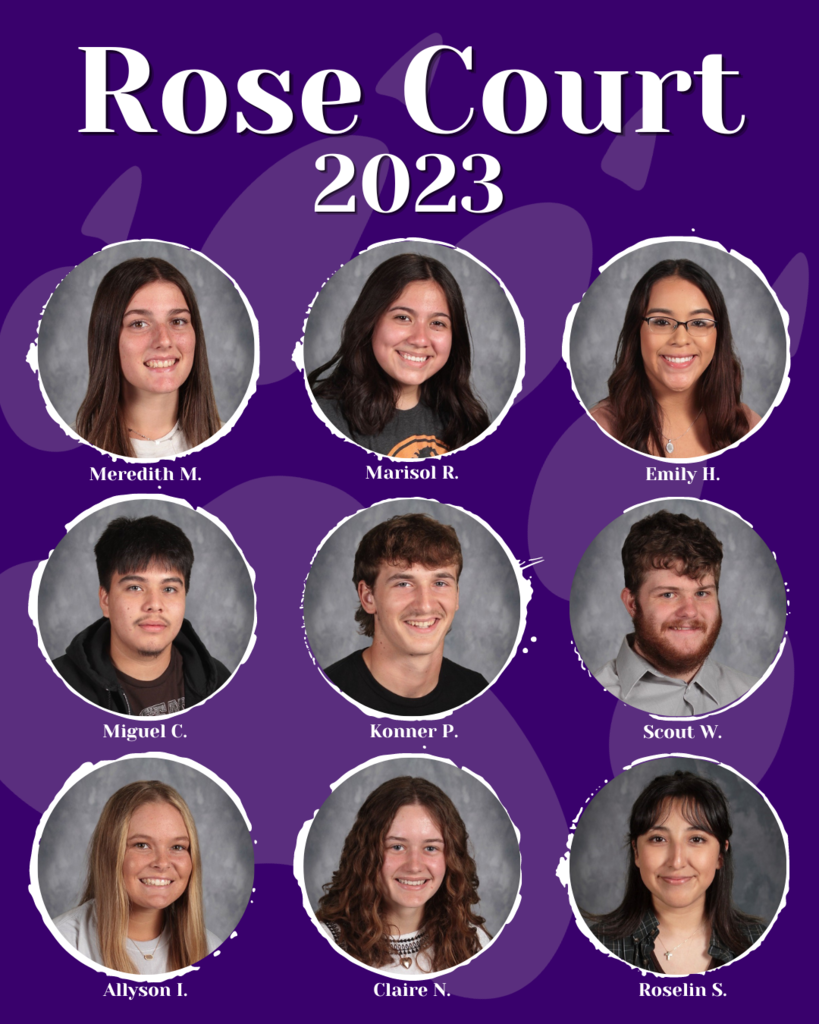 Congratulations MHS Speech and Debate! Speech & Debate Results - Big 8 Tournament 1st Place Poetry- Matthew Batson 2nd Place Original Oratory- Olivia Lynn 3rd Place Duo Interp.- Olivia Lynn & Gavin Hagerman 3rd Place Storytelling- Olivia Lynn 4th Place Prose- Pyper Williams 6th Place Informative Speaking- Pyper Williams Quarterfinalist Public Forum Debate- Matthew Batson & Gavin Hagerman

👏👏Congratulations to the Monett Powerlifting Club for finishing in 4th place!! We had 15 athletes compete against 11 other teams at the Joplin Powerlifting Meet, Saturday, Jan 21st.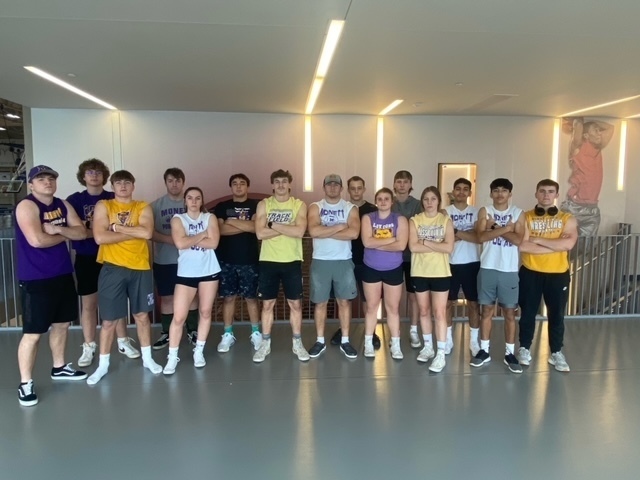 Congratulations Brisa Ontiveros! Her design was chosen from entries by Missouri's Lt. Governor, Mike Kehoe as the 2023 YAM Flag Design Winner. Her design will be made into a flag to be displayed at the YAM celebration in the State Capitol in March and the National YAM celebration in April. Brisa and Mrs. Wallsmith will be recognized at a YAM ceremony to kick off Youth Art Month at the State Capital February 28th, 2023.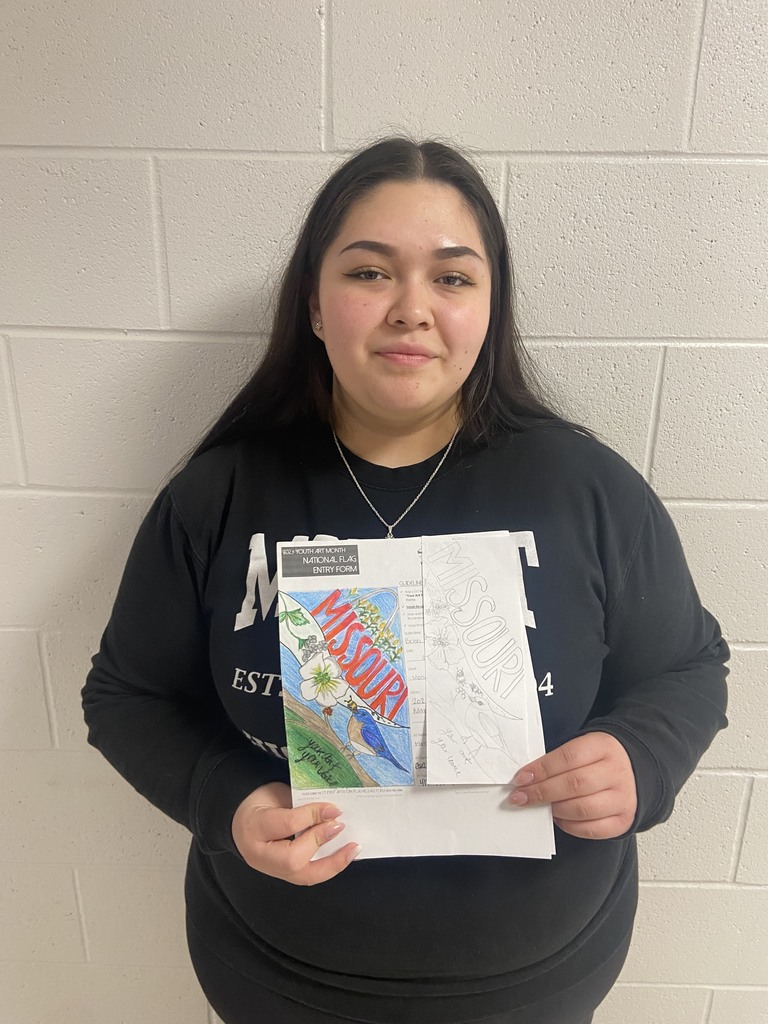 Reminder: Due to an in-service day for teachers, we are not having school on Monday, January 16.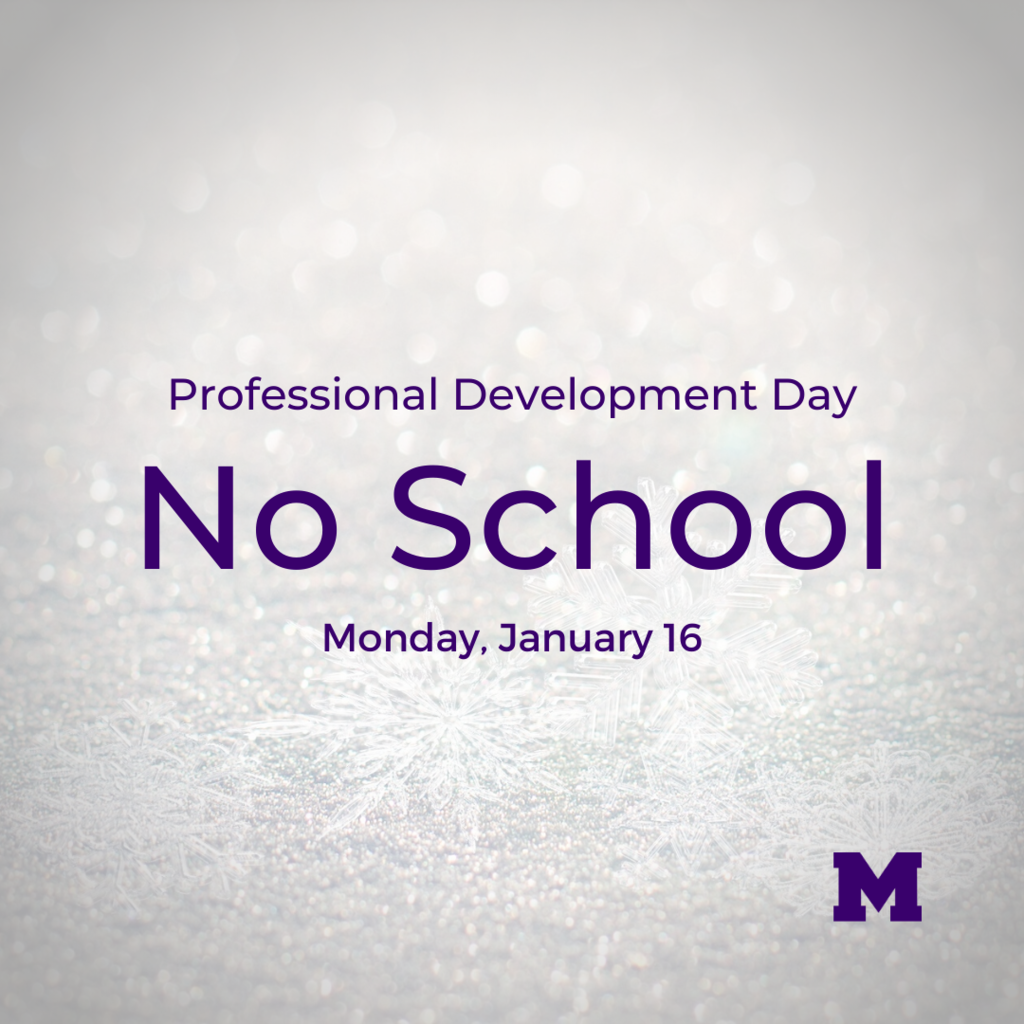 Congratulations to Brisa Ontiveros for being named the 2023 YAM Flag winner through the Missouri Art Education Association! Missouri's Lt. Governor, Mike Kehoe, chose her beautiful design from many entries. He especially loved the arch and bluebird! The design will now be made into a flag for display at the annual YAM celebration in the State Capitol in March and taken to the National YAM museum in April to be flown alongside those from other states across the nation. We thank Mrs. Wallsmith for leading this assignment and supporting Brisa throughout the entire process!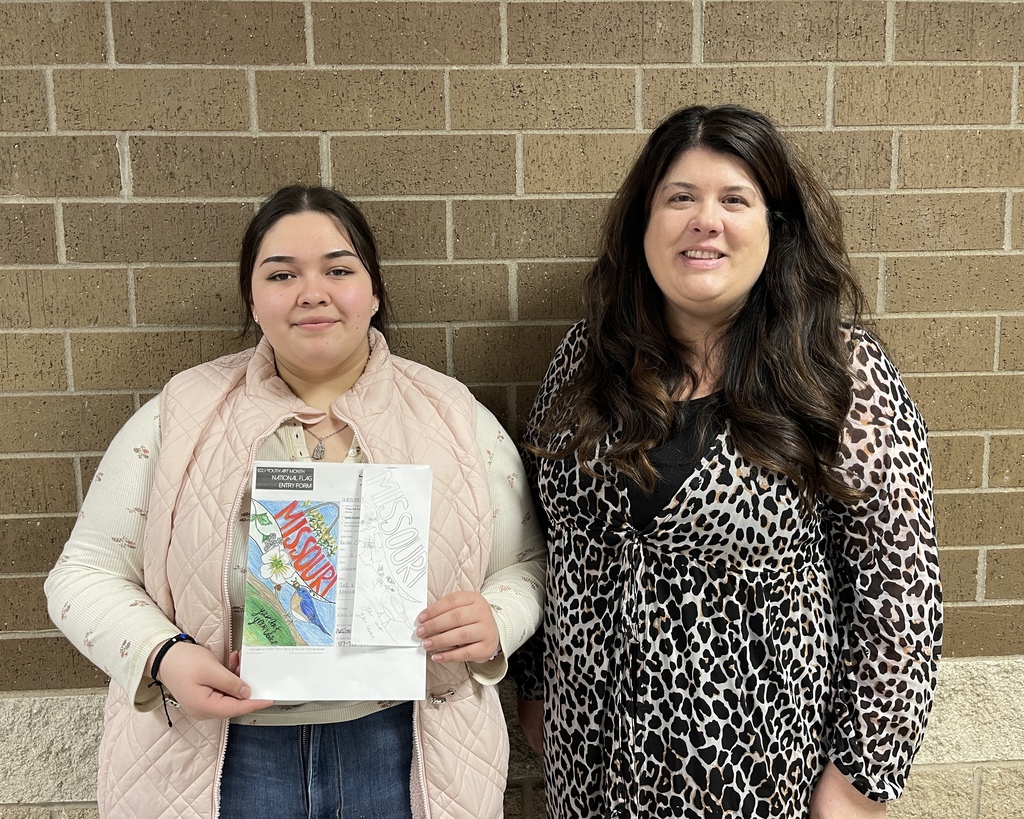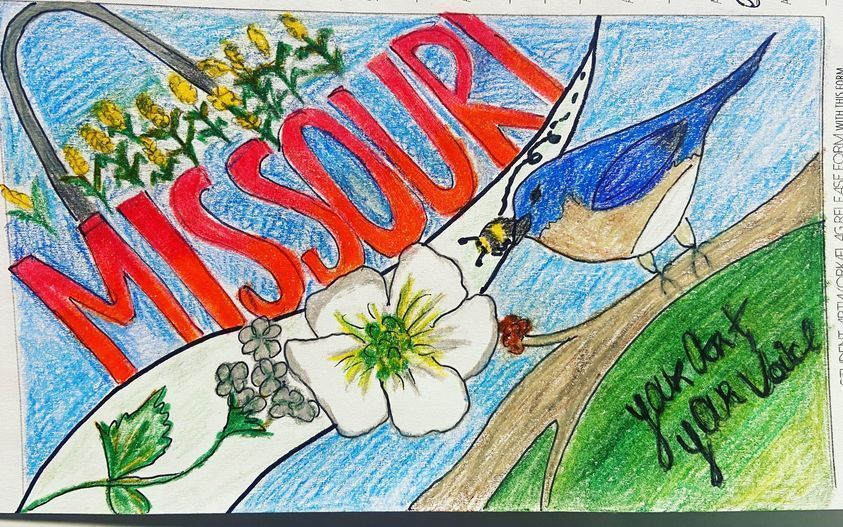 Today we celebrate our School Resource Officers for National Law Enforcement Appreciation Day! Our School Resource Officers work tirelessly to keep our students and staff safe. 👮‍♂️ Jay Jastal 👮‍♂️ Marvin McCraken 👮‍♂️ Shey Snodgrass 👮‍♂️ Blaine Bridges

We are excited to welcome our students back to school today!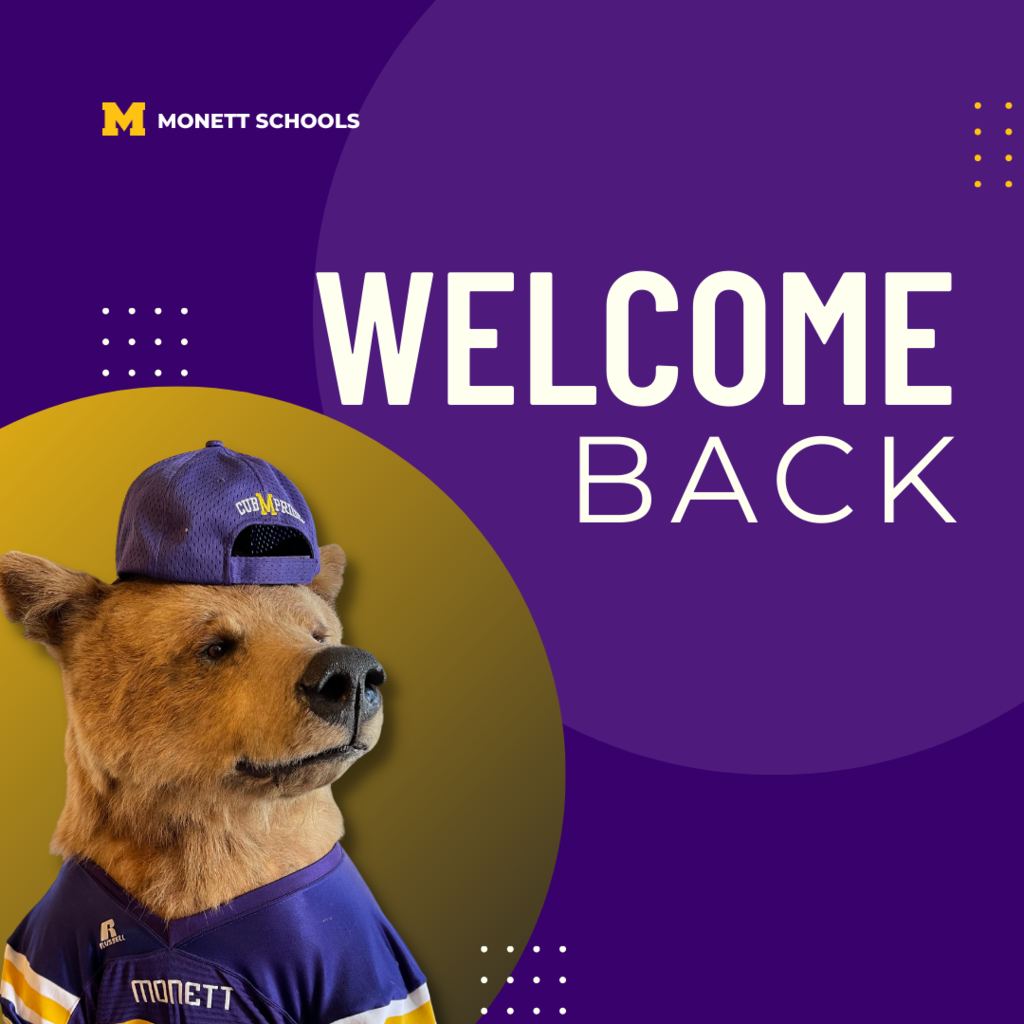 We hosted our first Chess Tournament in Monett earlier this month. Our students took 2nd place overall! Our top finishers who contributed to the team score were: Evan S. (MMS): 3rd overall Chance J. (MMS): 4th overall Gabe B. (MMS): 5th overall Blaze B. (MHS): 8th overall Violet S. (MIS): 9th overall Congratulations to each of these students and everyone who participated in the tournament! We had 33 students compete from Monett alone. It was the biggest team ever fielded.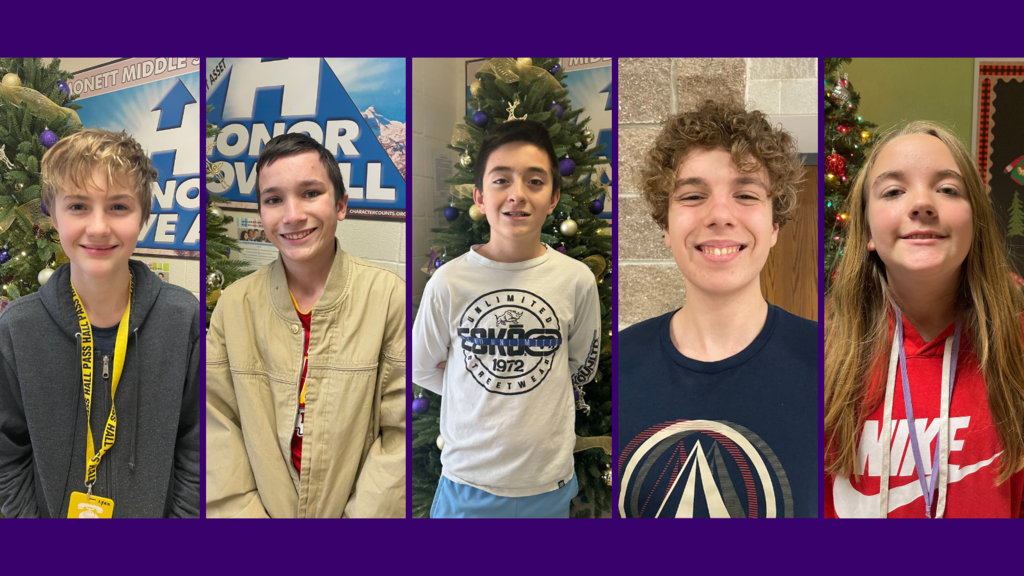 Our offices are closed for the holidays. Our offices will be closed beginning today, Thursday, December 22, to Friday, January 6. Our offices will open back up on Monday, January 9, 2023. Students return to school on Tuesday, January 10. Happy Holidays from everyone at Monett R-1! ☃️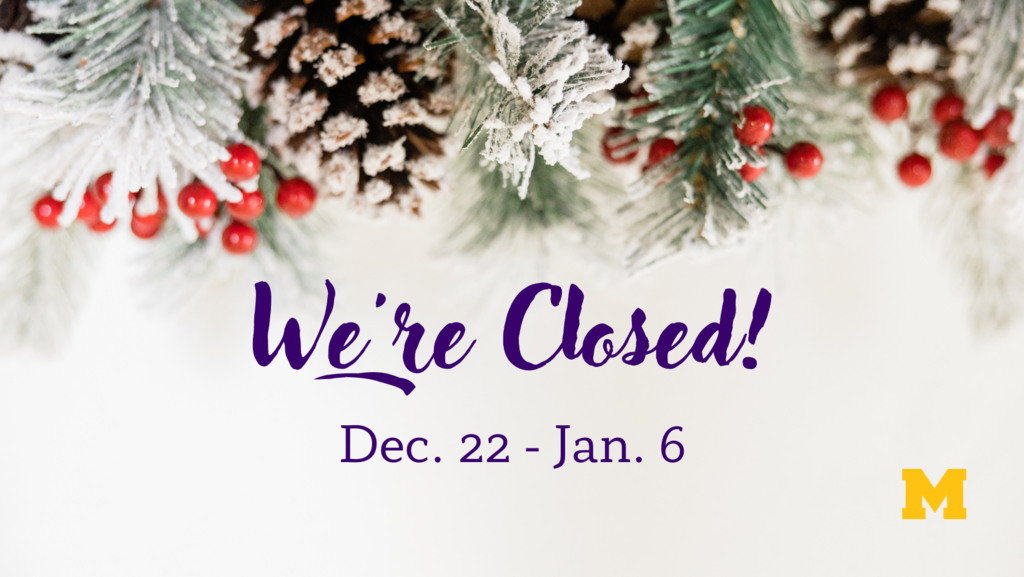 Congratulations to our Nov. Students of the Month. Srs - Whitney Vest, Evelyn Salazar, Roselin Serrano Trujillo, Emma Williams, Sidnee Poynter; Jrs- Justice Waltrip, Gabriel Rueda, Katherine Simmons, Magdalyn Lindsey; Soph- Justin Ramirez Morales, Amelia Lucore, Riley Rhea, Daniel Gonzalez, Eh Klo Kwae, Alfonso Rueda; Fresh- Collin Umfleet, Alex Calzada, Shee-Kpaw Hae, Calynn Lynch.