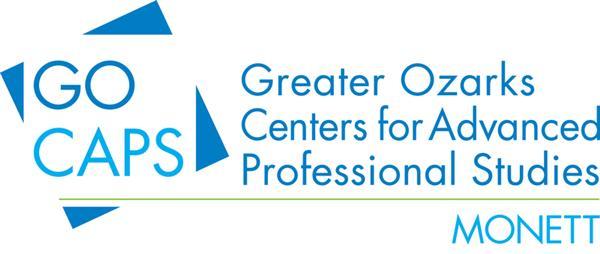 Welcome to GO CAPS, an innovative educational experience giving students an opportunity to "test drive" their future career. By merging industry and business with education, students attend class within embedded classrooms at off-site business partner locations. GO CAPS believes relevant experiences lead to engaged learning. Incoming juniors and seniors are eligible for the program and must complete the online application form and three essay questions to be considered for acceptance.
Test drive your future career.

Learn where your passions lie, and where they don't.

Learn from professionals in real-world business settings.

Gain invaluable professional skills to be successful, no matter what your career is.

Be an innovator. Be a self-starter. Be a team-player.
Class Times are:
AM: 8:00 am - 10:40 am (First hour trough third hour)

PM: 12:30 pm - 3:10 pm (Fifth hour through seventh hour)
Agri-Business and Food Systems
On-Site Classroom: MU Southwest Research Extension, and Education Center
Instructor: Mrs. Kailee Mallory
Global Business & Entrepreneurism instructor
On-Site Classroom: Jack Henry and Associates
Instructor: Mr. Bill Whitman
Medicine and Healthcare Strand
On-Site Classroom: Cox Monett Hospital
Instructor: Mr. Garrison Earnest
Teacher Education Strand
On-Site Classroom: Monett R-1 Schools
Instructor: Mrs. Kim Newbold and Mrs. Peg Winfrey