Due to the inclement weather and road conditions, the Big 8 Boys Basketball Tournament has been canceled. Congrats to the 7th grade boys who ended their season as a #2 Rank in the tournament and 8th grade as a #4 Rank!


The engineering fair for 8th grade MMS students that is scheduled for February 25 from 6pm to 8pm at EE Camp gymnasium has been rescheduled to March 4 at the same time and location.

Just a reminder that families of MMS students who need to pick up their device or need internet access to download their assignments may come to the school between 11:30am and 4:30pm today, Friday, Feb 12, 2021! See you soon!

The basketball games slated for tonight (2/9) against Aurora has been canceled and will not be rescheduled. Good luck to the boys as they begin the Big 8 Tournament on Saturday!

Congratulations to the 2020-2021 Cub Grant winners! Special recognition goes to Brad Hill, CLU, CHFC - State Farm Agent, for donating $3000, making the Cub Grants possible. The purpose of Cub Grants is to enhance teaching and learning at Monett Schools! 𝗪𝗶𝗻𝗻𝗲𝗿𝘀 Jaysa Isbell - Pre-K Kathleen MacKenzie - MES SP. ED. Jennifer Bell & Kristen Brown - MES ECSE Tiffany Gorman - 3rd Grade Travis Stokes - 8th Grade Science Sara Ruth - MHS Counselor Garrison Earnest - GO CAPS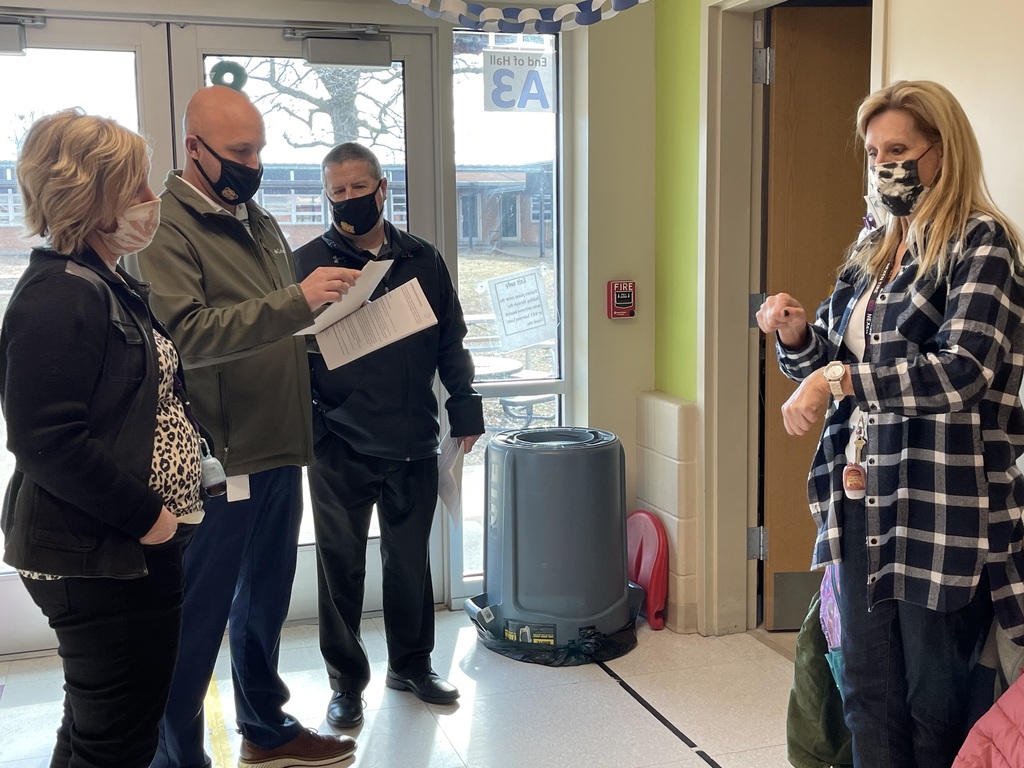 Today, we celebrate the life of Martin Luther King Jr., a civil rights leader that inspires hope and peace. #MLKDay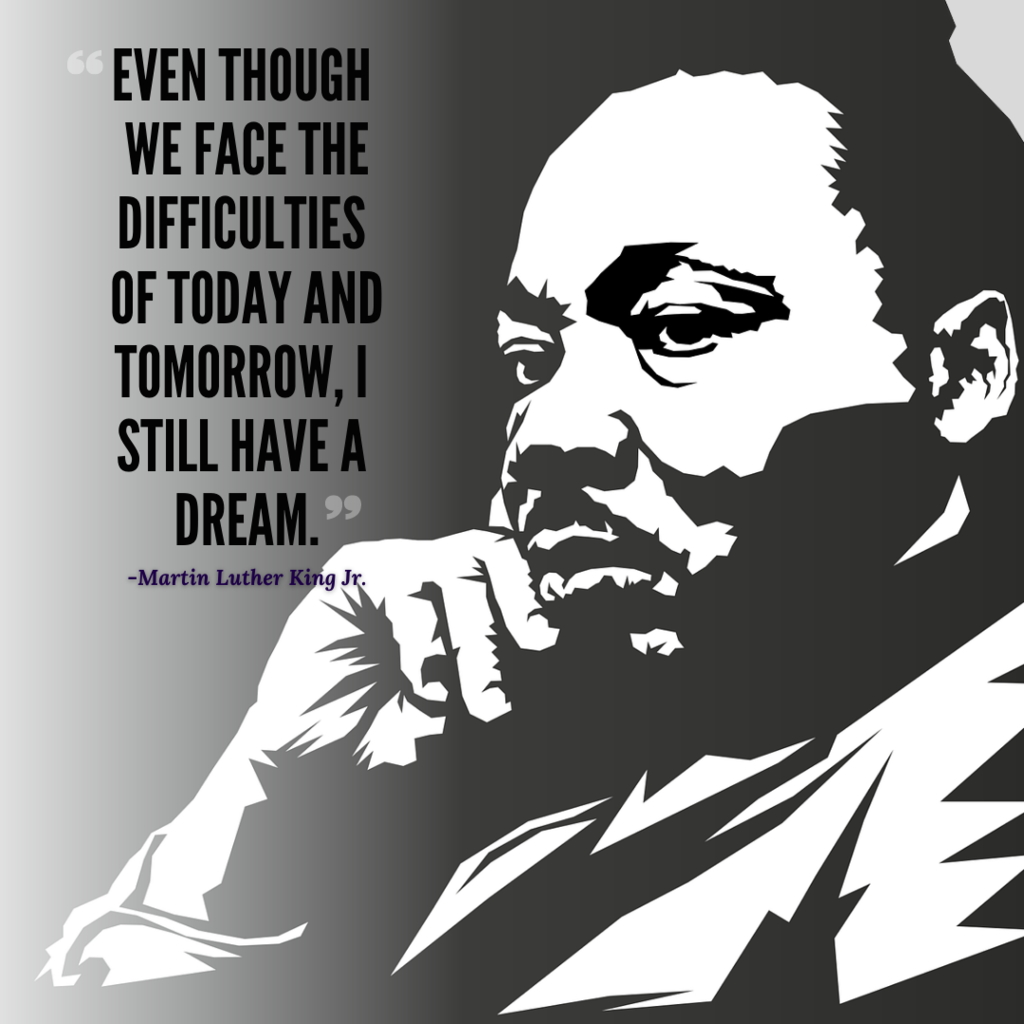 We thank Sarah Lindsey, RN, from Cox Monett, for speaking to our GO CAPS students today about child labor and delivery. GO CAPS Medicine and Healthcare explore various career fields through coursework, shadowing opportunities, and projects. Visit the GO CAPS Monett website to learn more:
http://gocapsmonett.yourcapsnetwork.org/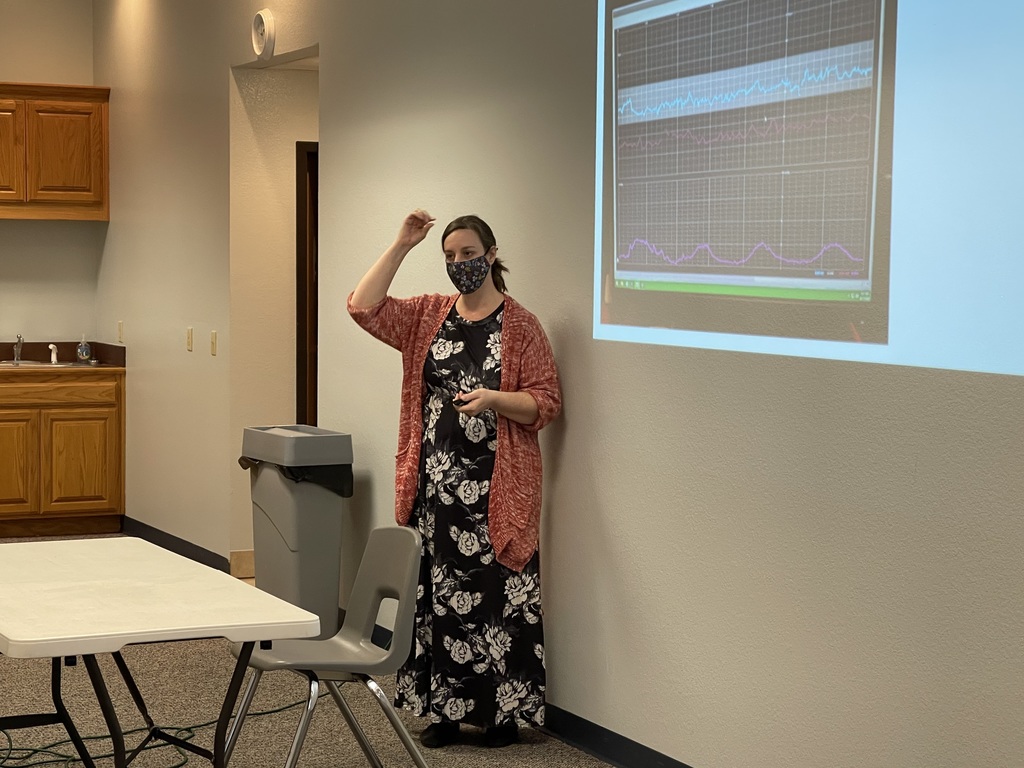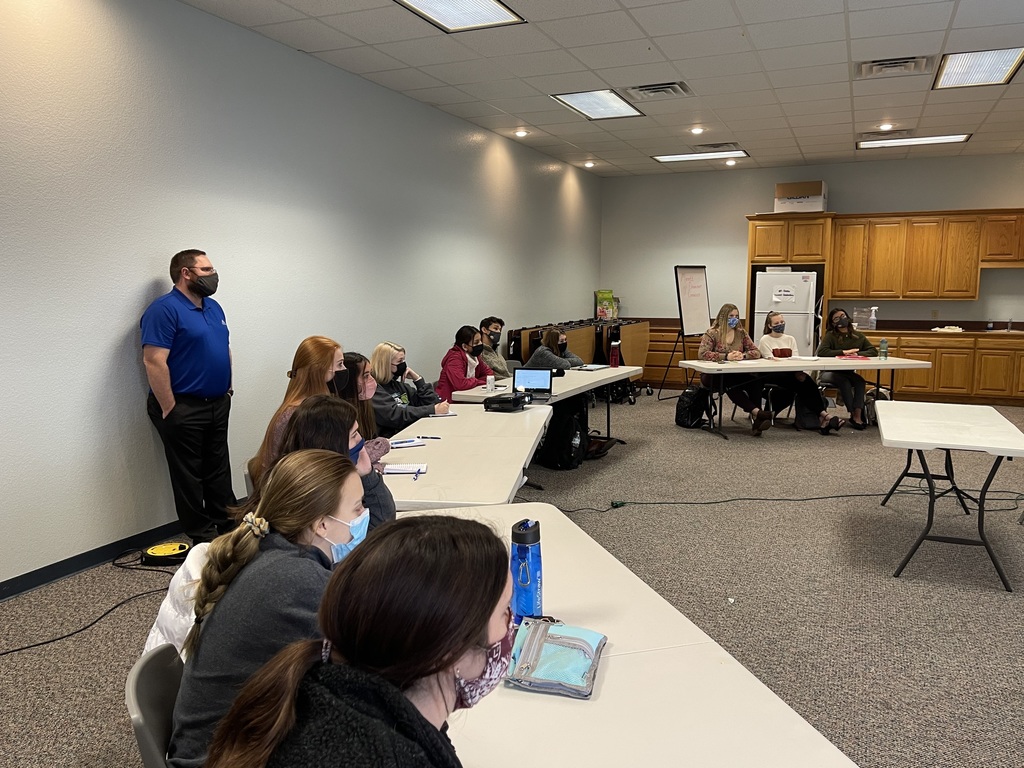 Students in Mrs. Cruz's Math class had fun creating rectangular prisms with 12 snap cubes. Students compared how each prism looked and found the surface areas of each figure. We love to see students have fun as they learn new math material.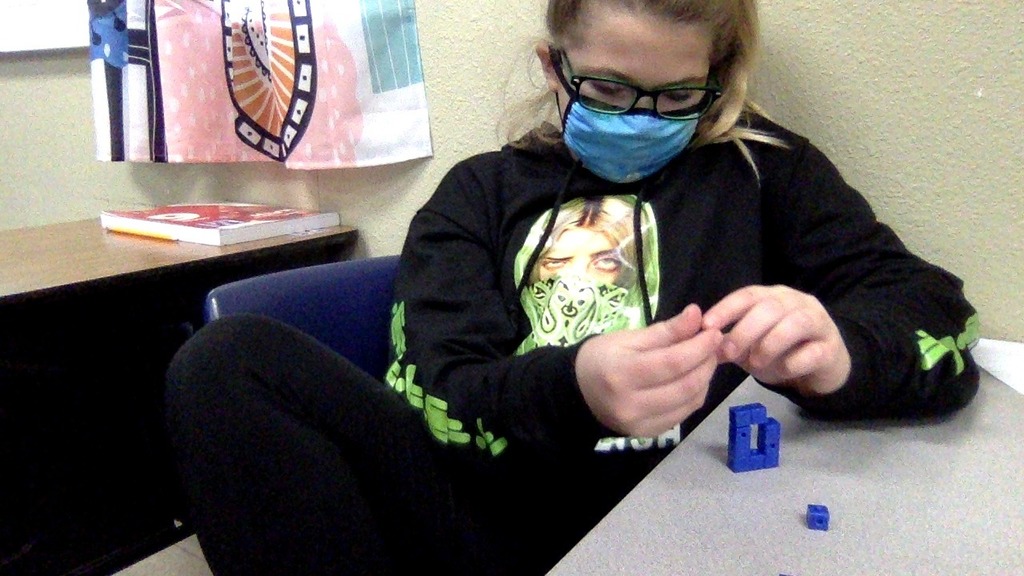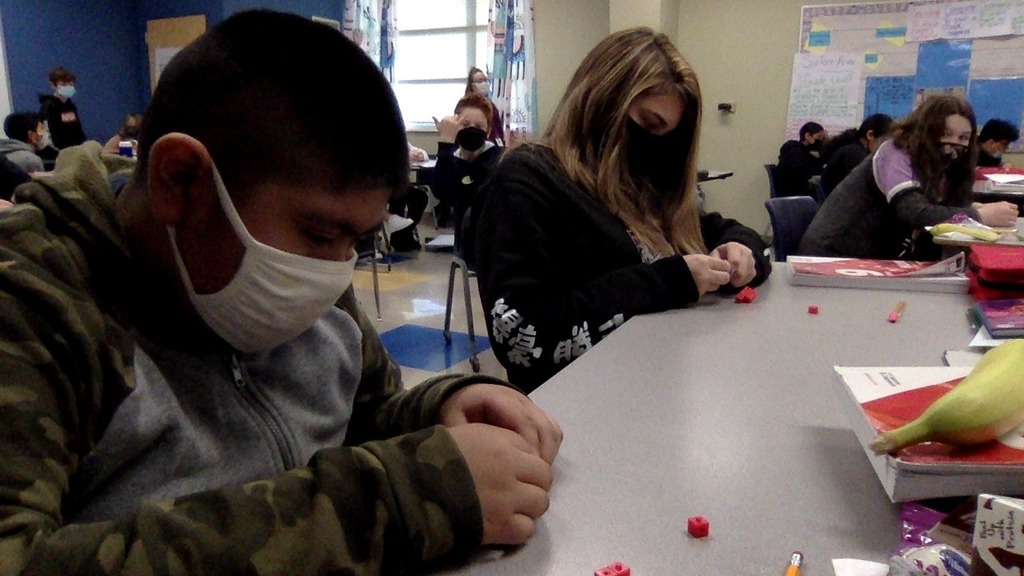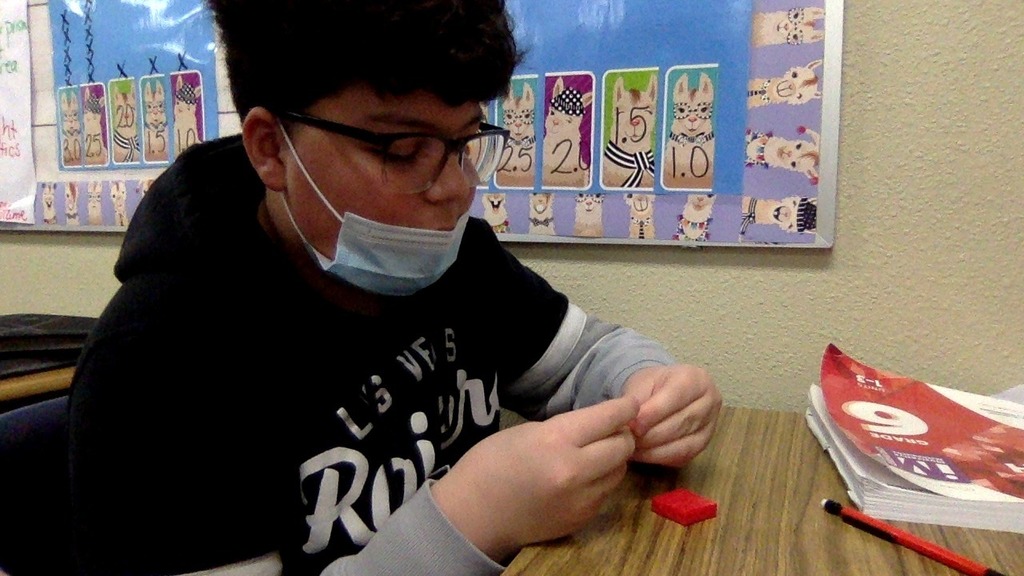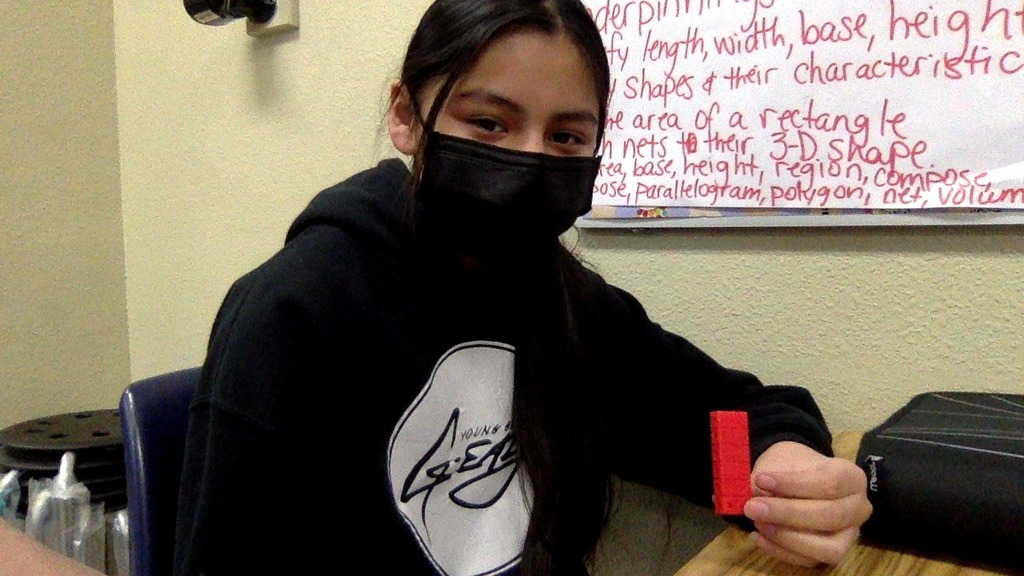 Reminder: We will not have school on Monday, January 18, due to a teacher in-service day.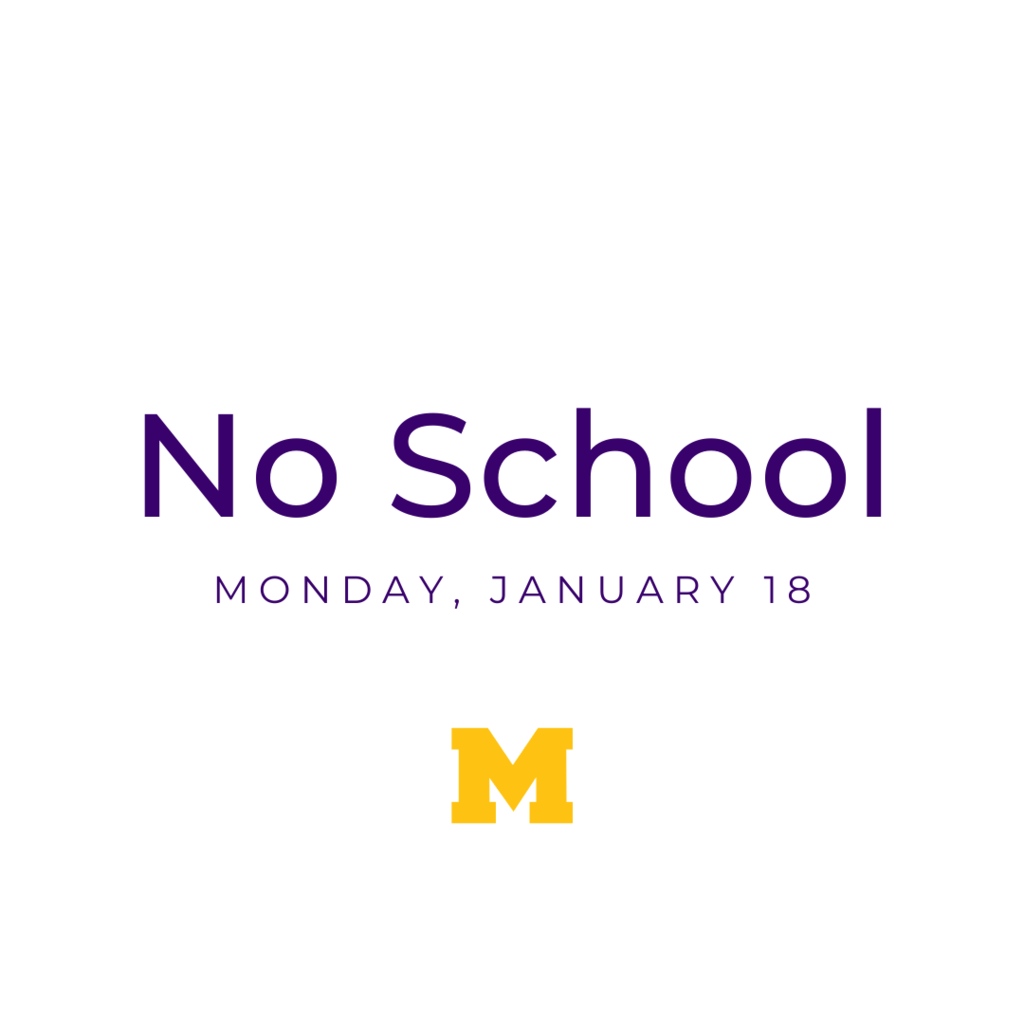 Our School Resource Officers are an asset to the Monett School District. They protect us from harm, are present when needed, and guide us to safety! We rely on our SRO's for more than protection. They build long-lasting relationships with students and guide them through different stages. We are grateful to have an amazing Monett Police Department that ensures Monett stays a great place to live and grow a family. We thank our School Resource Officers and the Monett Police Department for their service to students, staff, and the Monett community!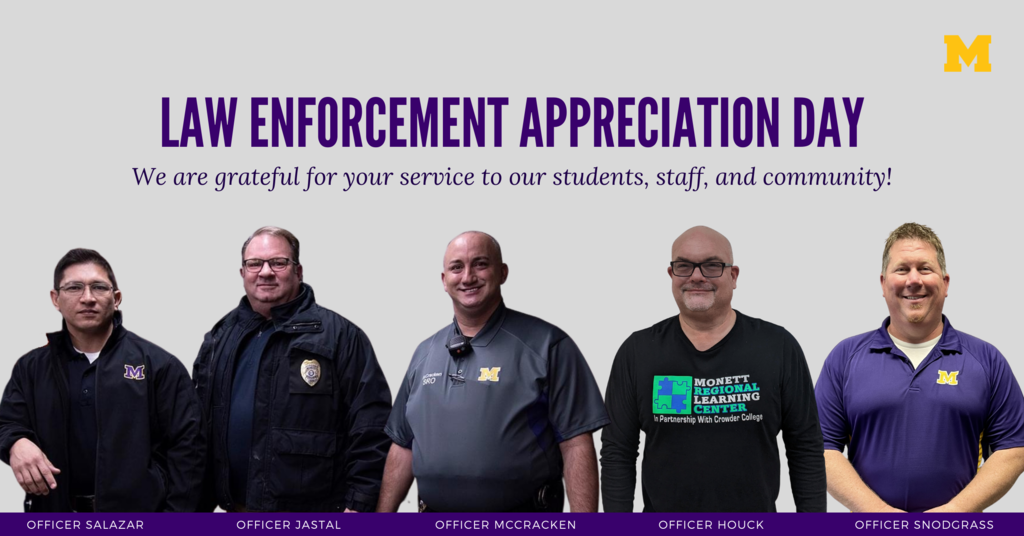 Just a reminder for parents and guardians that the end of first-semester report cards will be given to students at the end of the day today! Ask your student for it! If you didn't receive one, please contact the school!

Today, our students and staff prepared for a POTENTIAL Connected Learning Snow Day tomorrow, Jan. 7. Your student will come home with their school-issued device. We are closely monitoring the weather. If school is canceled tomorrow morning, we will send out a call, text, post it on social media, our website, and share it on the local TV channels. We hope you are staying safe and warm.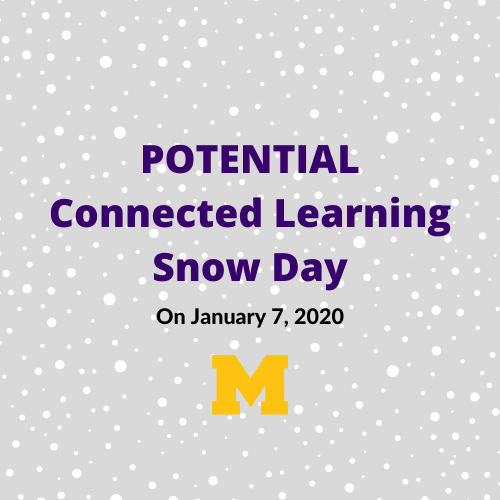 GO CAPS students in the STEM strand have been tasked with redesigning specific paint line methods for particular EFCO parts. Believing "effective innovation requires imitation," the students replicated EFCO's current hanger system to better aid workers' environments. After creating and discussing ideas with EFCO leadership, the students ultimately applied their proposed improvements to the system. Based on feedback from the final presentation to EFCO leadership, STEM students are confident the new system will be utilized in the workplace. This is an example of the projects students in GoCAPS accomplish. Students did an exceptional job presenting to the EFCO leadership team. Way to go, GO CAPS team!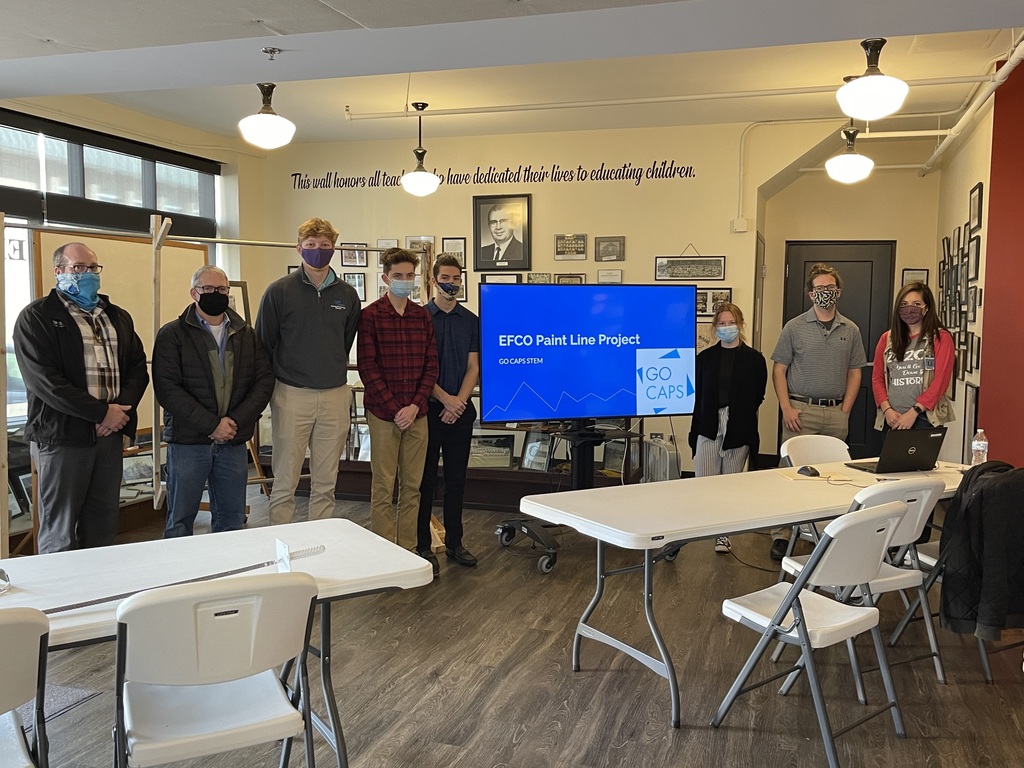 December 21, 2020: Members of the Joplin (MO) Elks Lodge donated $2,500 to the Monett Alternative Education Academy to help with academic goals. Thank you, Joplin Elks Lodge, for your generous donation!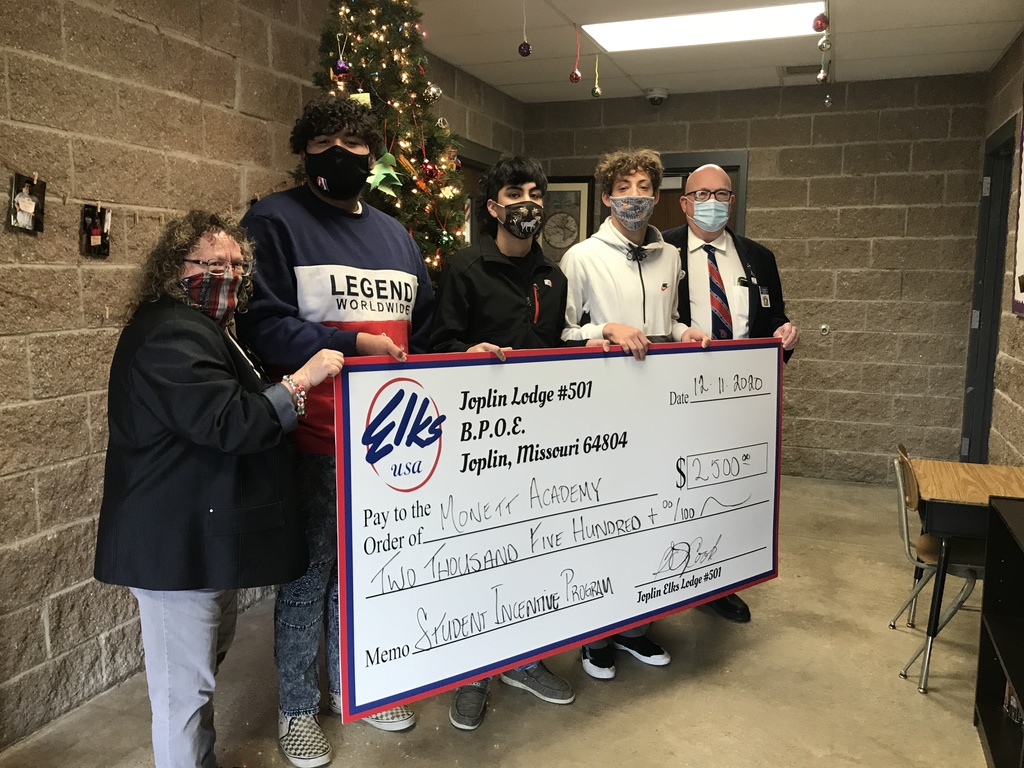 December 18, 2020: Brad Hill from State Farm Insurance in Monett donated $3000 for Cub Grants! The District selects ten $500 grant winners. Teachers submit a grant application that demonstrates a connection to the Monett Schools' mission and vision. Winners will be announced next semester! Thank you, @Brad Hill, CLU, CHFC - State Farm Agent!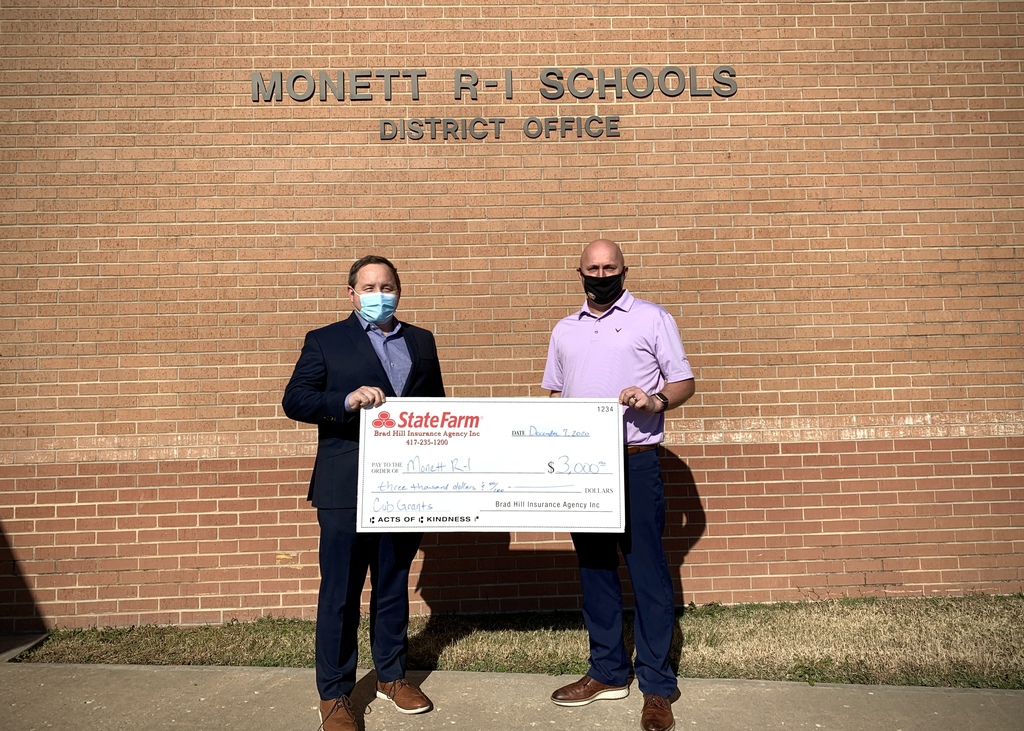 December 16, 2020: Congratulations to our Students and Staff of the Month!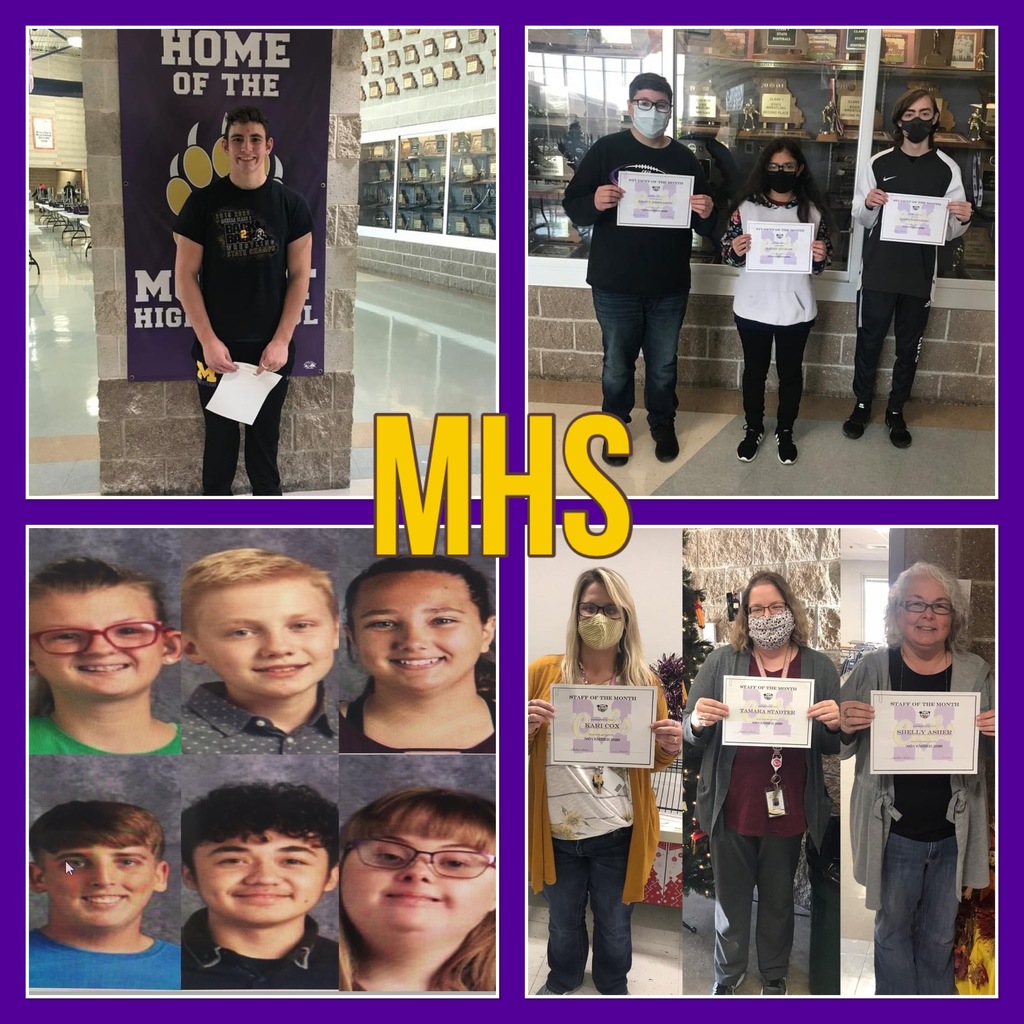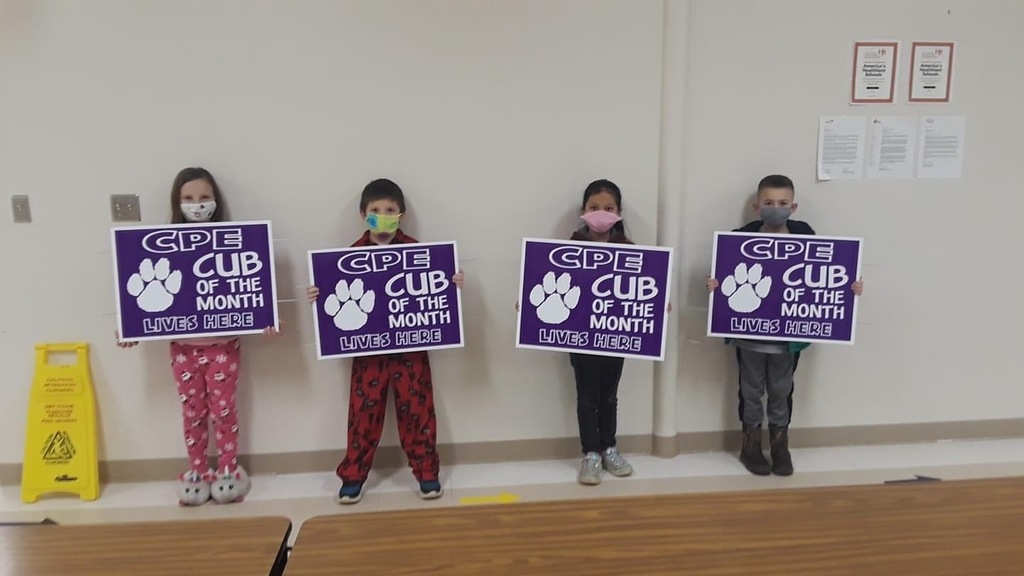 December 8, 2020: Congratulations to Mrs. Costley at MMS for being selected as a 2020 McDonald's "Teach it Forward" Outstanding Educator. McDonald's received 856 nominations from community members, parents, and fellow educators. Mrs. Costley earned a $100 Visa gift card, an outstanding educator t-shirt, and McDonald's coupons to "Teach it Forward" for outstanding student achievements.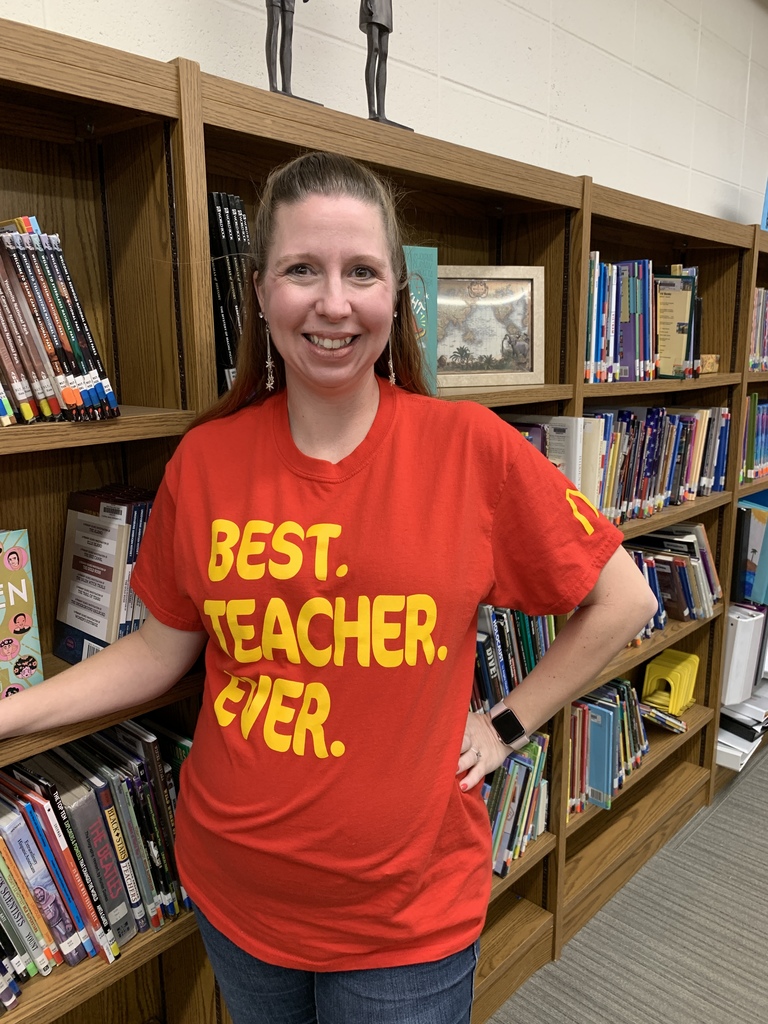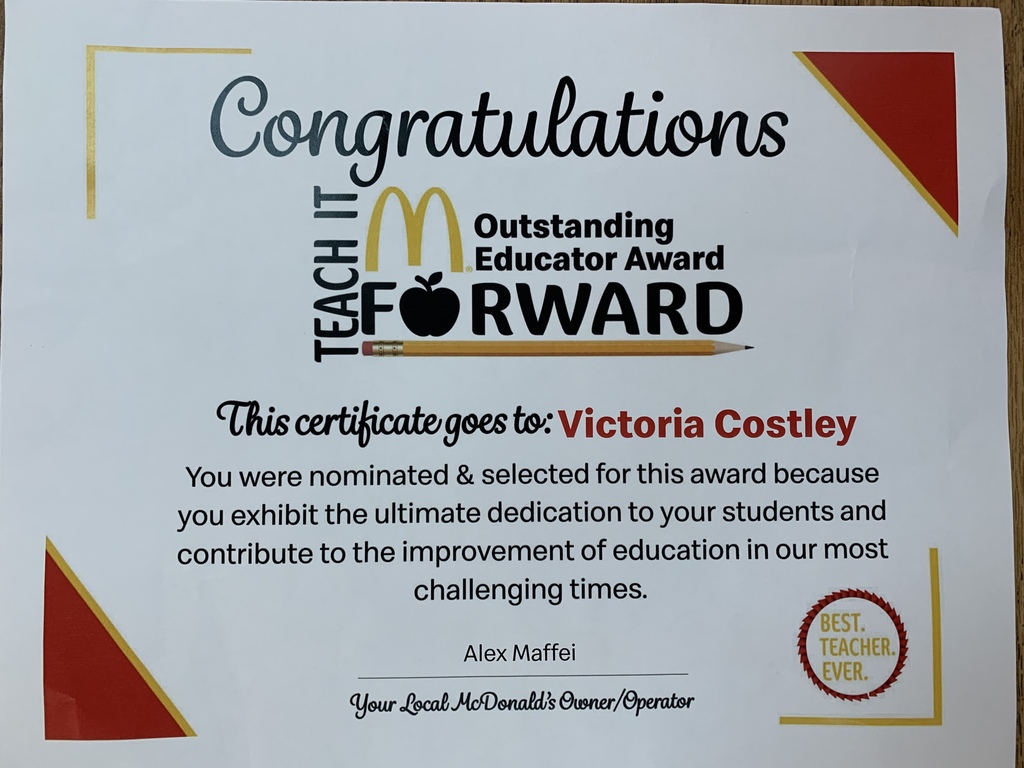 December 7, 2020: Band students are now using unique masks that help accommodate their instrument mouthpiece. Students wear the mask comfortably while being covered when playing their instrument. The safety and wellness of our students is our number one priority.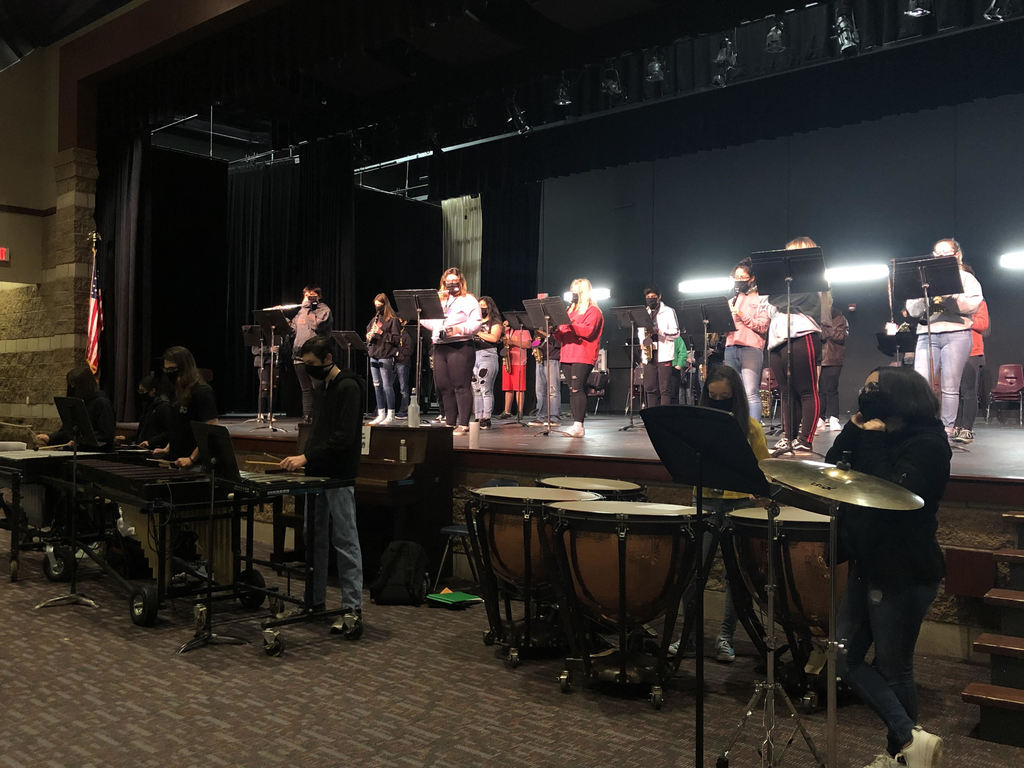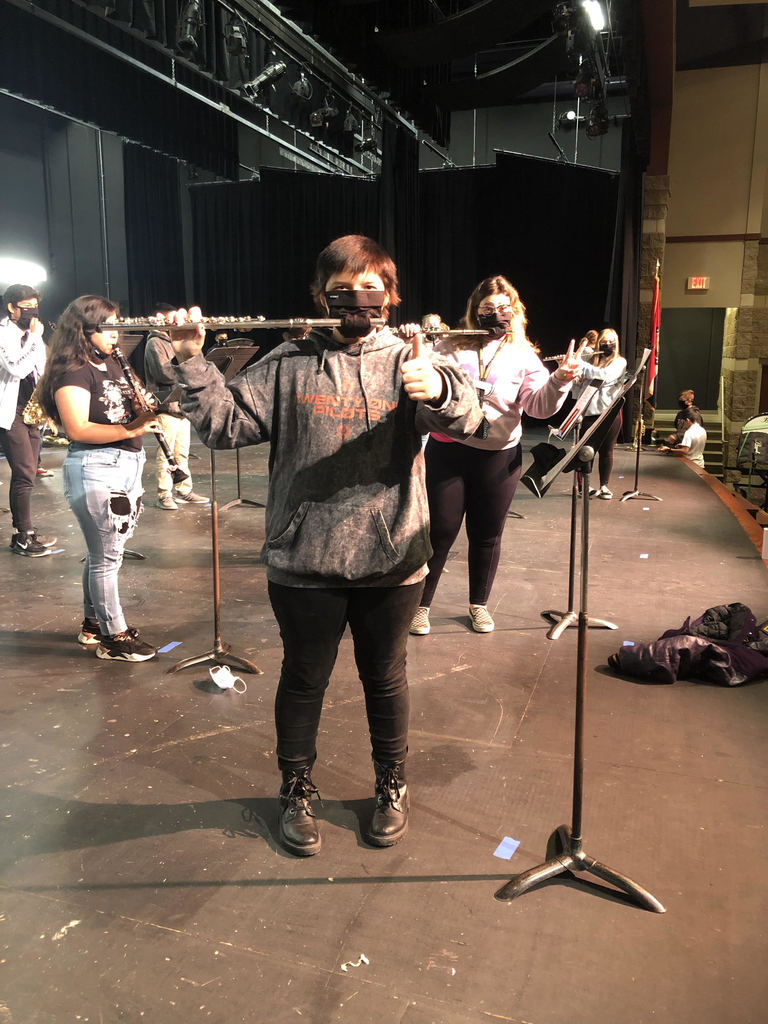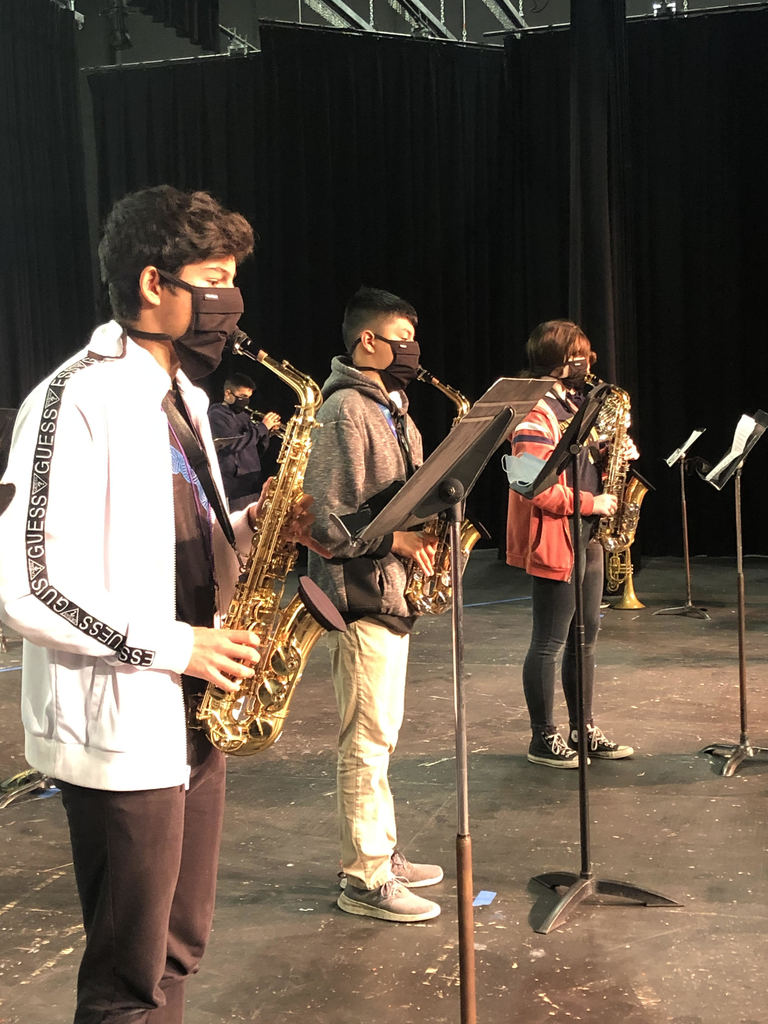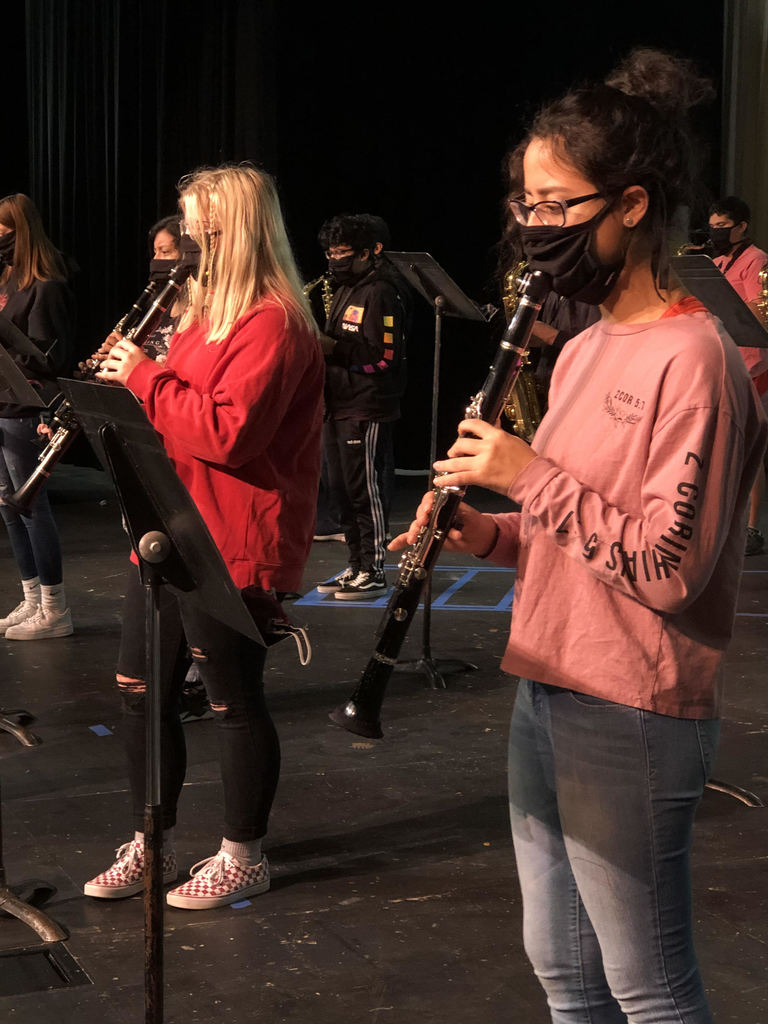 December 4, 2020: Students in 2nd grade had a virtual field trip with the Nature Center. They learned about reptiles, birds, and many other animals. Even though students could not physically visit the Nature Center, they were still able to learn about wildlife. Students saw a real snake and discovered that the scales on the snake's belly protects them from hard and dangerous surfaces.