We are celebrating Teacher Appreciation Week, May 2-6! There will never be enough words to thank our teachers for the work they do every single day to keep our students learning and growing. 💜💛🐻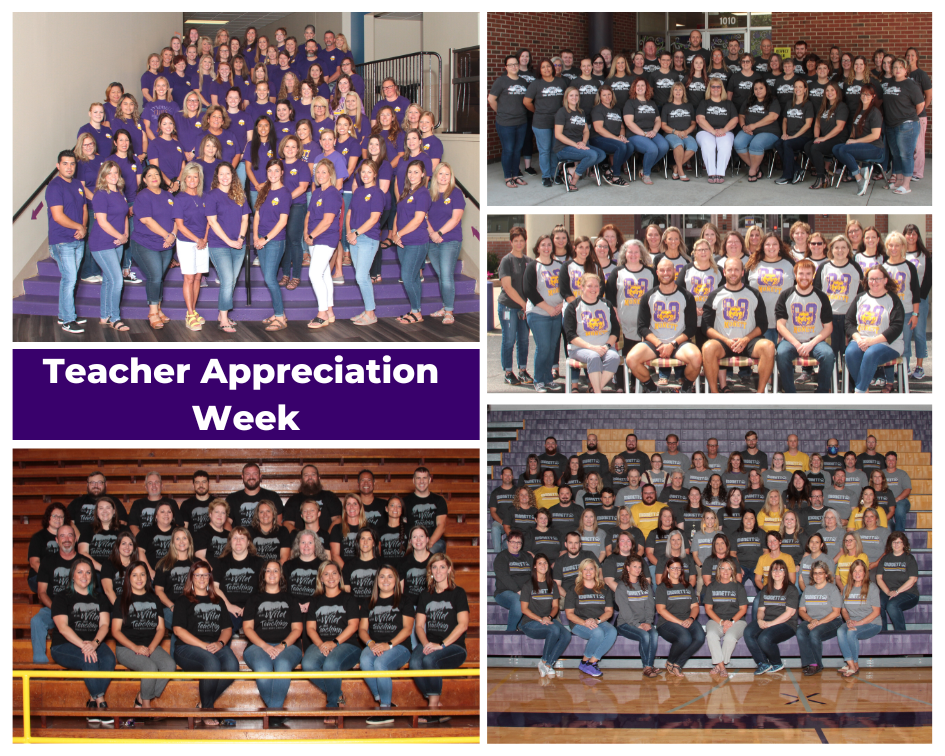 MMS art students used the blacklight color wheel to create art. Students used neon art making tools to get an interesting art effect in the dark. Check out some of their art projects!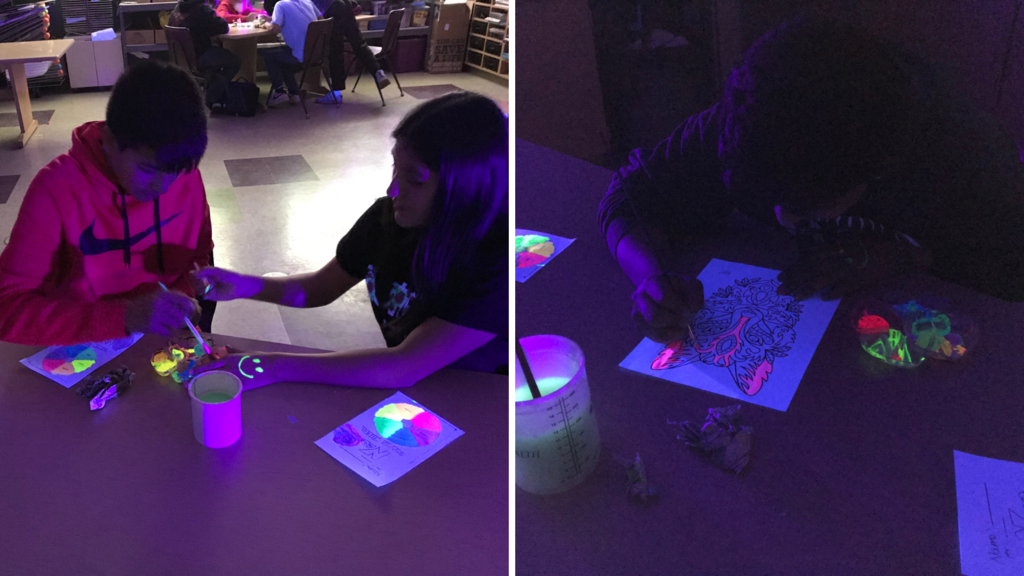 Students in Health class at the Monett Middle School have been learning about nutrition and alternate proteins. Students had the option to try a chocolate chip cookie made with half cricket powder and half regular flour. Students also had the opportunity to try air-fried tofu and venison sausage.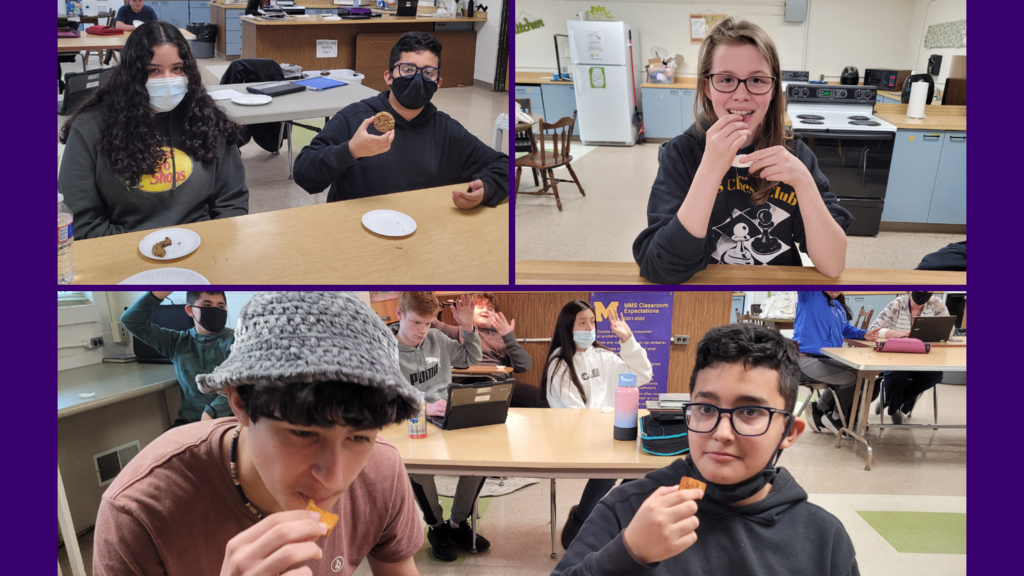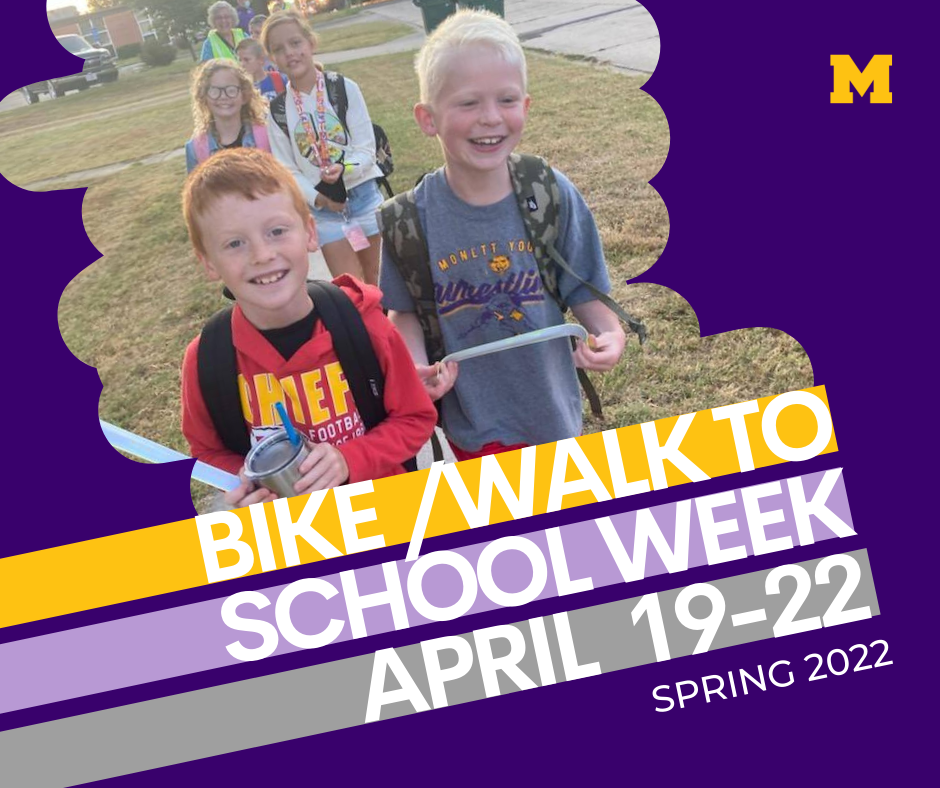 It's TEACHER PROUD TUESDAY! Join us in celebrating our teachers! We're so thankful our teachers choose to serve in the Monett School District! This month we honor: • Burgherr-MES Teacher • Rachelle Chapman-CPE Teacher • Latricia Davis-MIS Teacher • Amy Barker-MMS Teacher • Alan Nunemaker-MHS teacher • Aaron Oberman-SRTC Teacher

We have a short week this week and next week due to Easter Break. We will not have school from Friday, April 15, to Monday, April 18th. We will see everyone back at school on Tuesday, April 19th!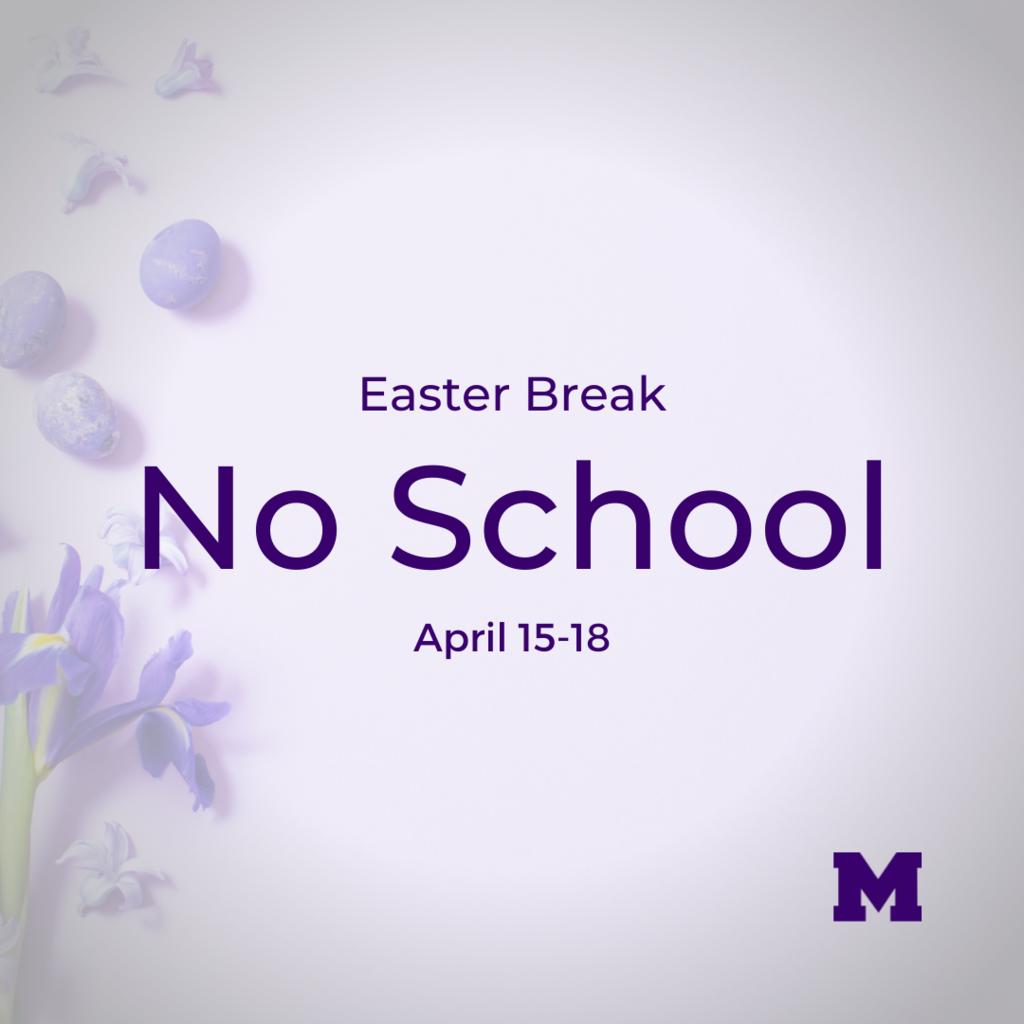 It is Election Day! The candidates listed below are running for positions to represent our community on the Monett Schools Board of Education for a term of one year and three years each. 🗳 ✅ *𝘐𝘯 𝘰𝘳𝘥𝘦𝘳 𝘰𝘯 𝘣𝘢𝘭𝘭𝘰𝘵* 𝗢𝗻𝗲 𝗬𝗲𝗮𝗿 𝗧𝗲𝗿𝗺 (2 positions): • Annie Smith • Sean Kelley • John Henry • Jared R. Wormington • Matt Costley 𝗧𝗵𝗿𝗲𝗲 𝗬𝗲𝗮𝗿 𝗧𝗲𝗿𝗺 (2 positions): • Brian Hunter • Yesy Perez • Matthew D. Batson Get out and vote today! 🐻📣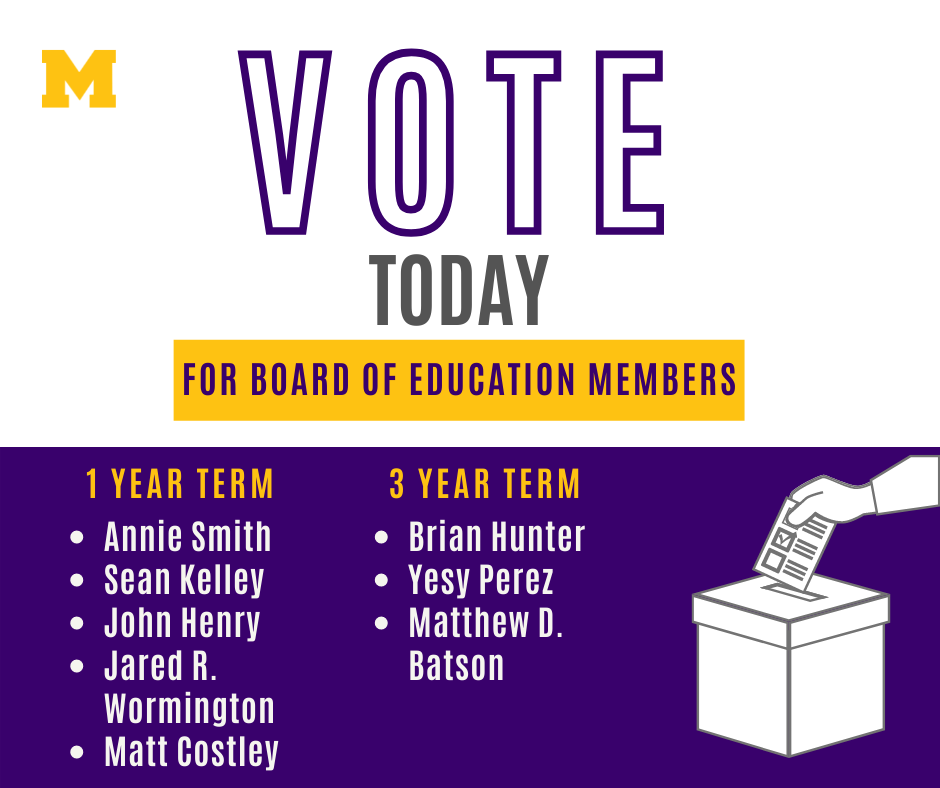 MMS Baseball and Softball games scheduled for tonight (4/4) have been canceled. Coaches will communicate with their players regarding practice after school.

This week is School Board Appreciation Week! We thank our Board of Education members for their selfless service, leadership, and commitment to our students!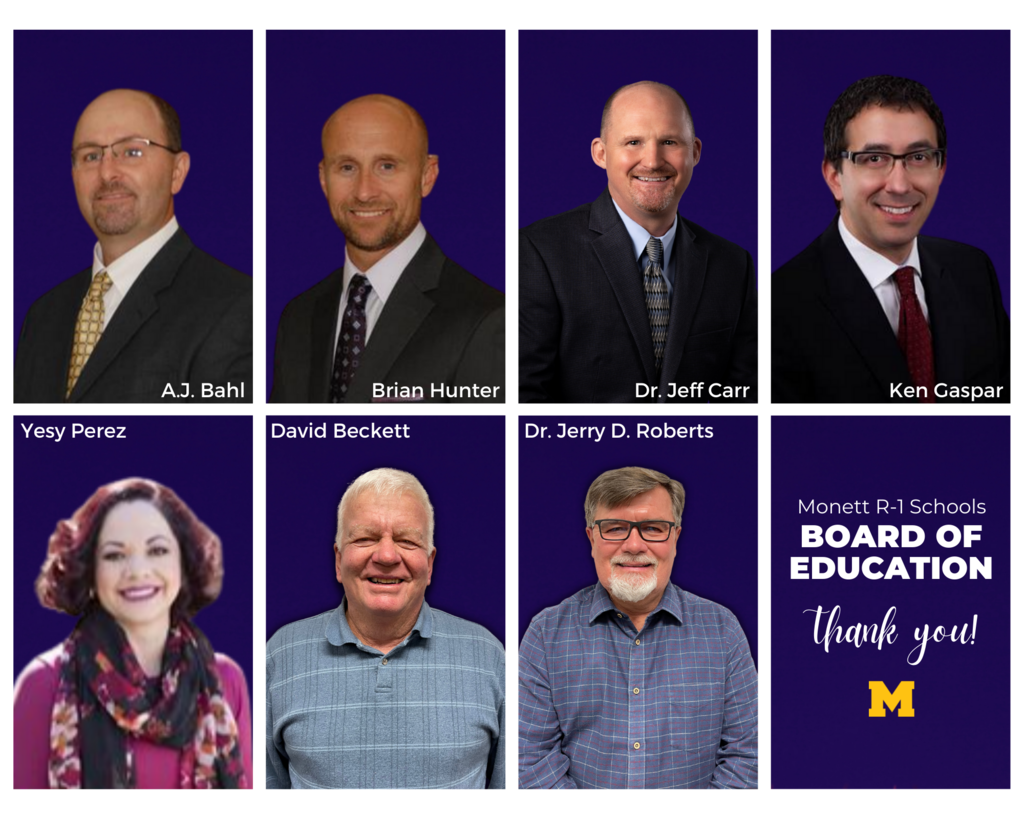 It's TEACHER PROUD TUESDAY! Join us in celebrating our teachers! We're so thankful our teachers choose to serve in the Monett School District! This month we honor: Ms. Jones - MES 2nd G. Ms. Deffendall - CPE 4th G. Miss. Allen - MIS 5th G. Ms. Anton - MMS Science/Social Studies Ms. Johnson - MHS English Mr. Dalton - SRTC Work Experience Instructor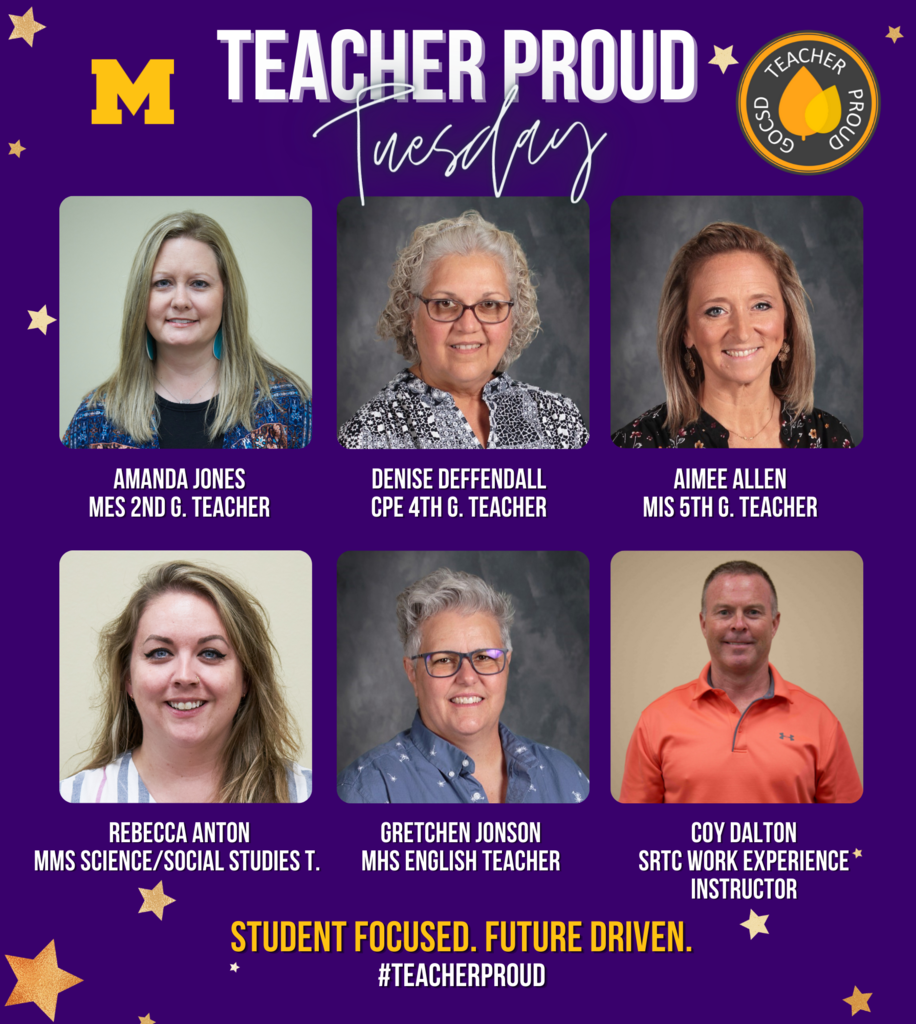 We are not having school on Thursday, March 10 - Tuesday, March 15, due to Professional Development and Spring Break! We will see students back at school on Wednesday, March 16th!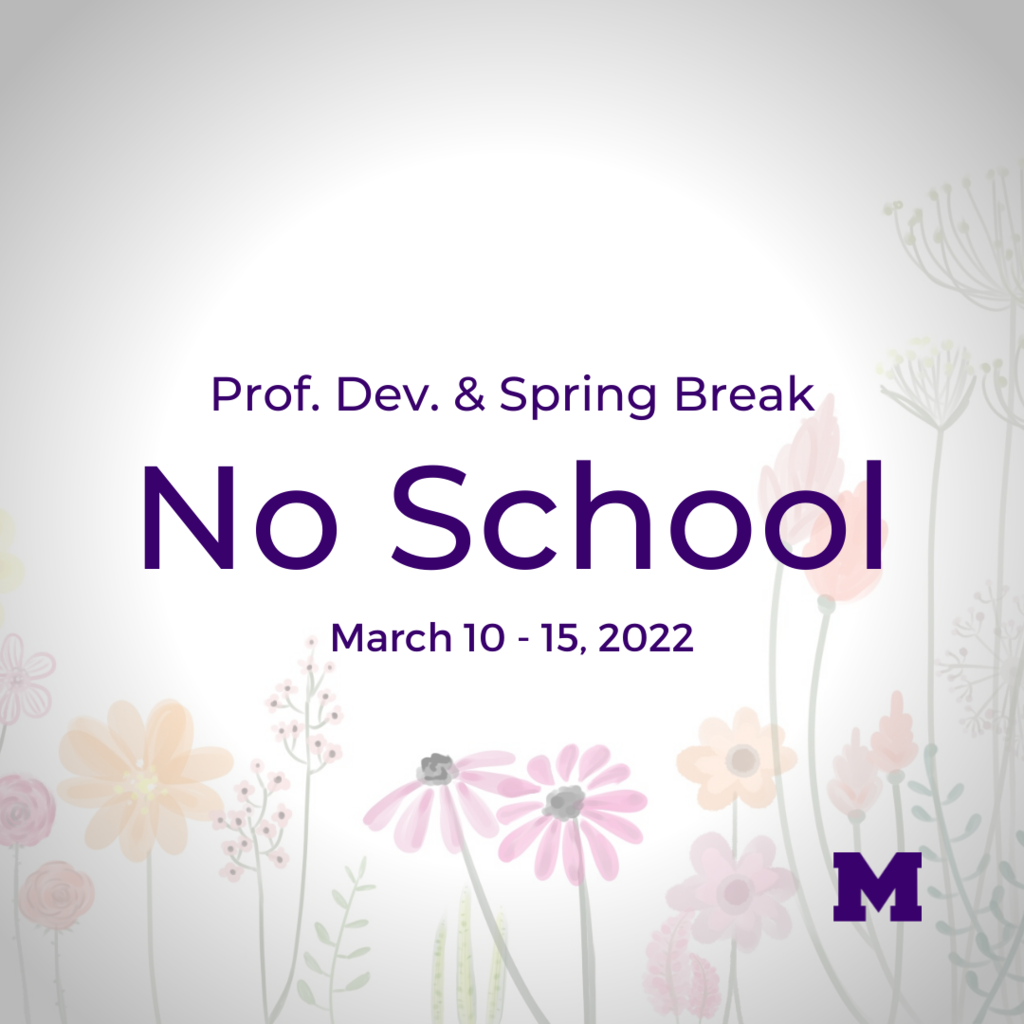 Mark your calendar! The 2022 Monett Middle School Engineering Fair will be on Friday, March 18th, at the Monett Middle School gym from 5:00-9:00 pm. Our MMS students are excited to present their projects.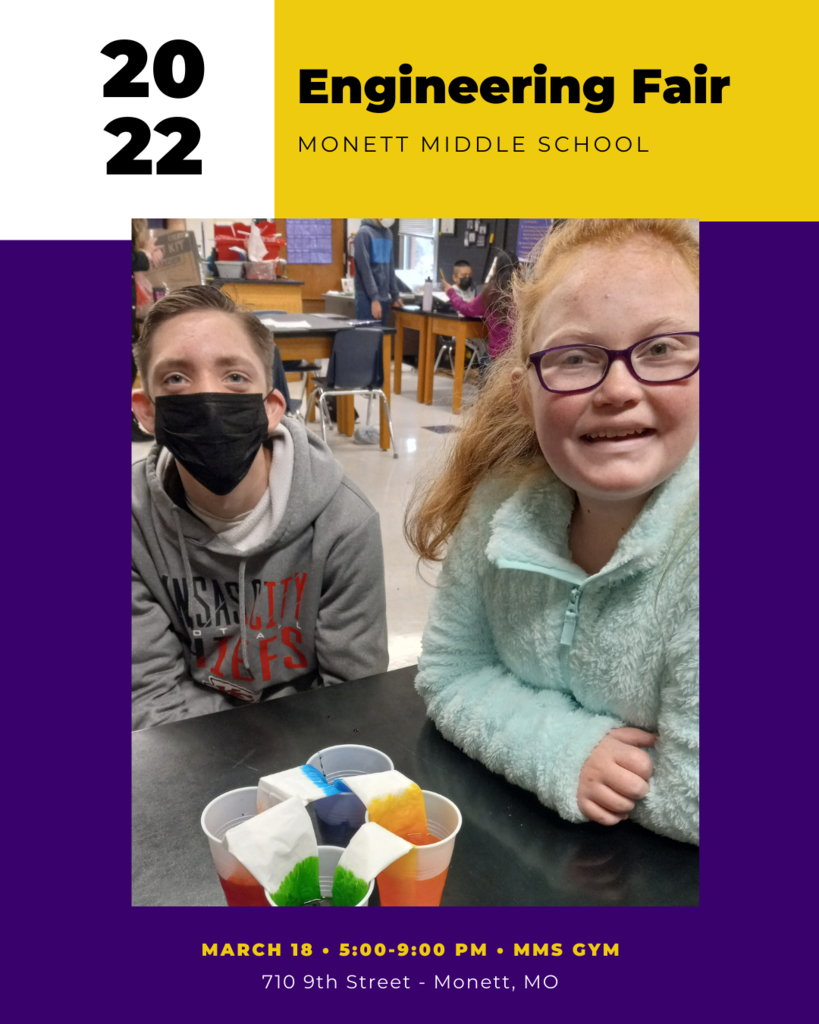 It's National FFA (Future Farmers of America) Week! Students and staff are celebrating by dressing up each day. Here are a few photos from this week.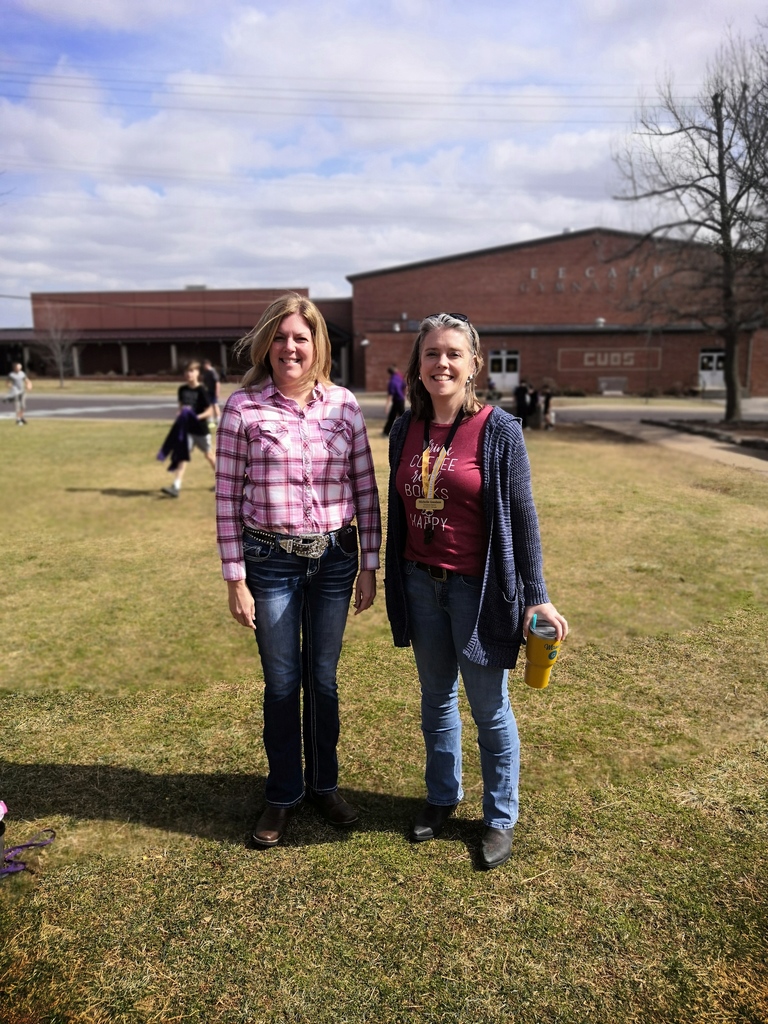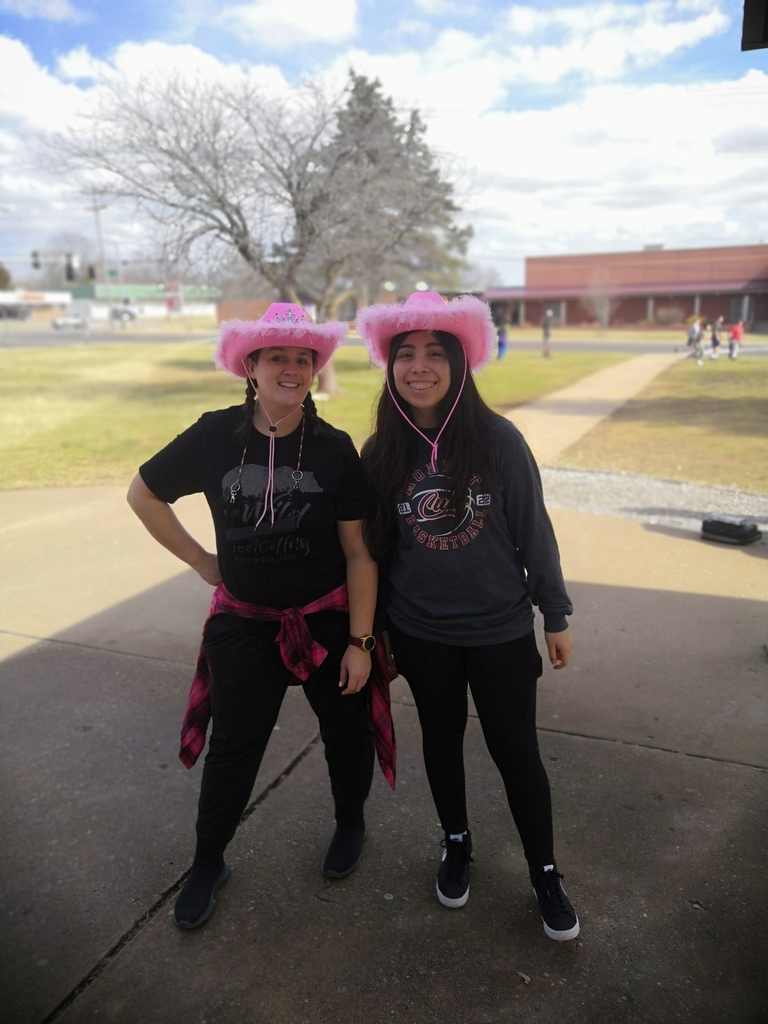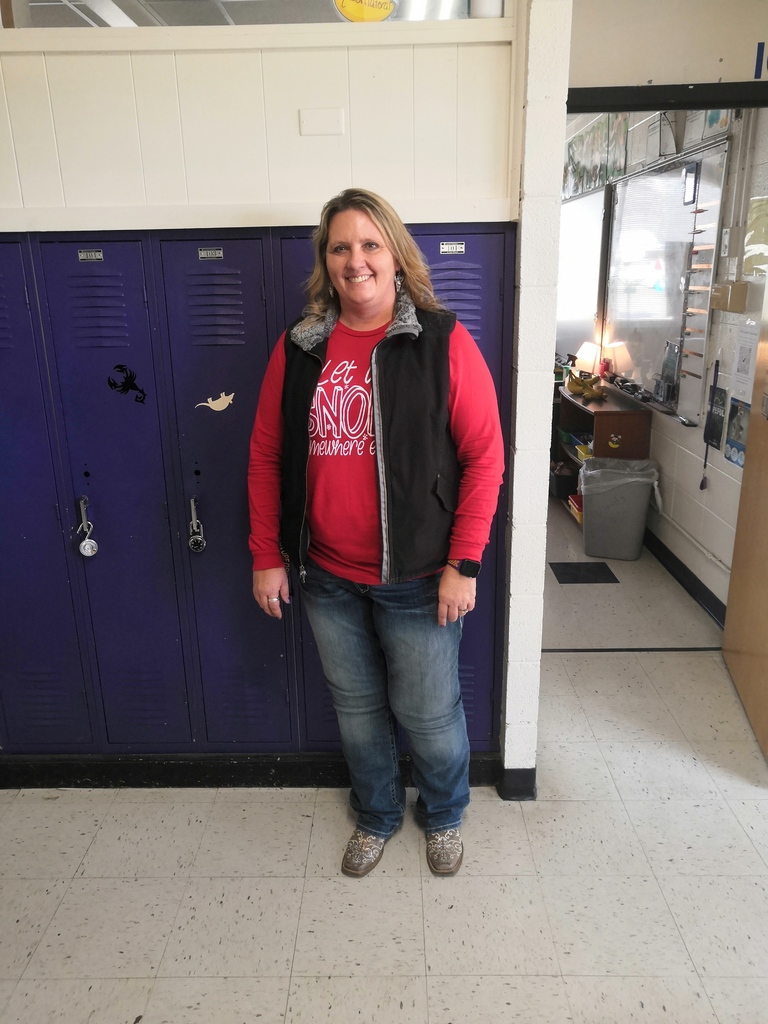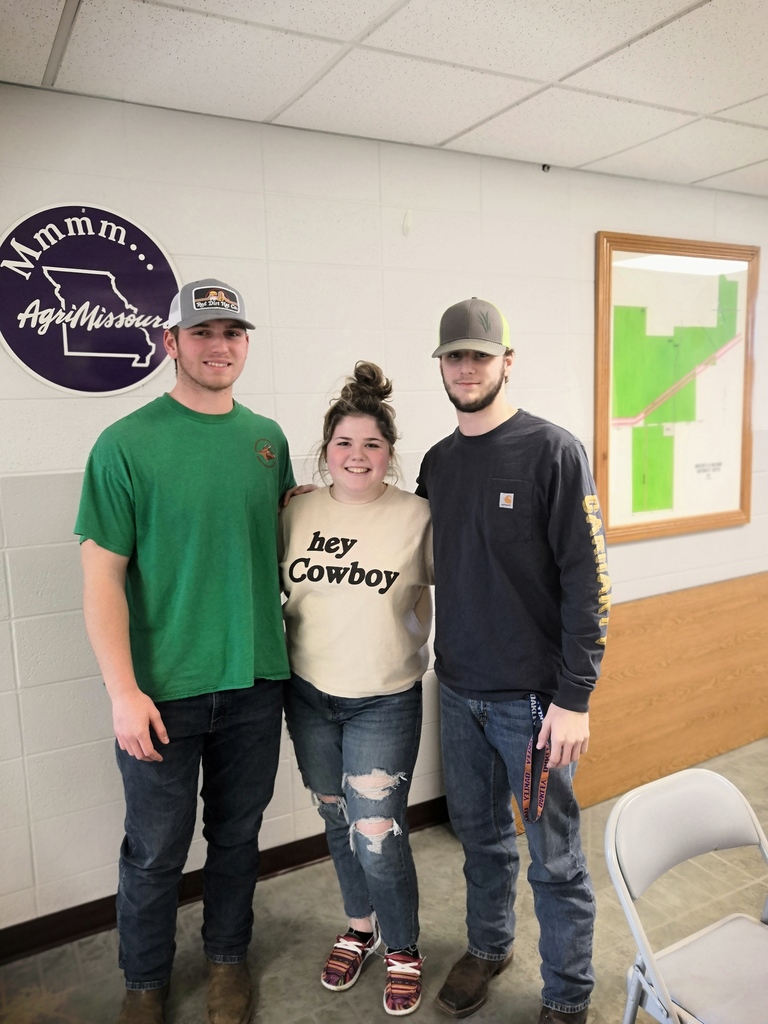 Last week, our 8th graders had the opportunity to tour EFCO Corporation, Jack Henry & Associates Airport, Life360 building, and the Monett Police Department, as part of the Aspire Academy. The Aspire Academy is a one-day interactive experience for middle school students promoting leadership, professionalism, and career exploration. The day was comprised of business tours that allowed our local professionals to share with students some of the jobs available and skills that are important to be successful.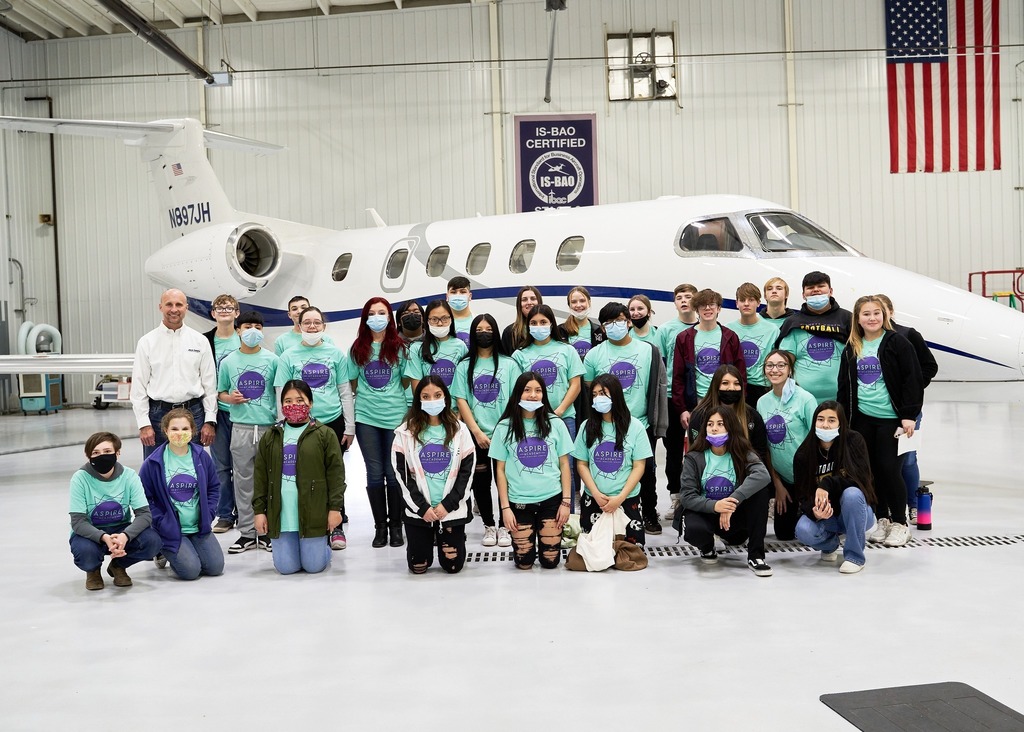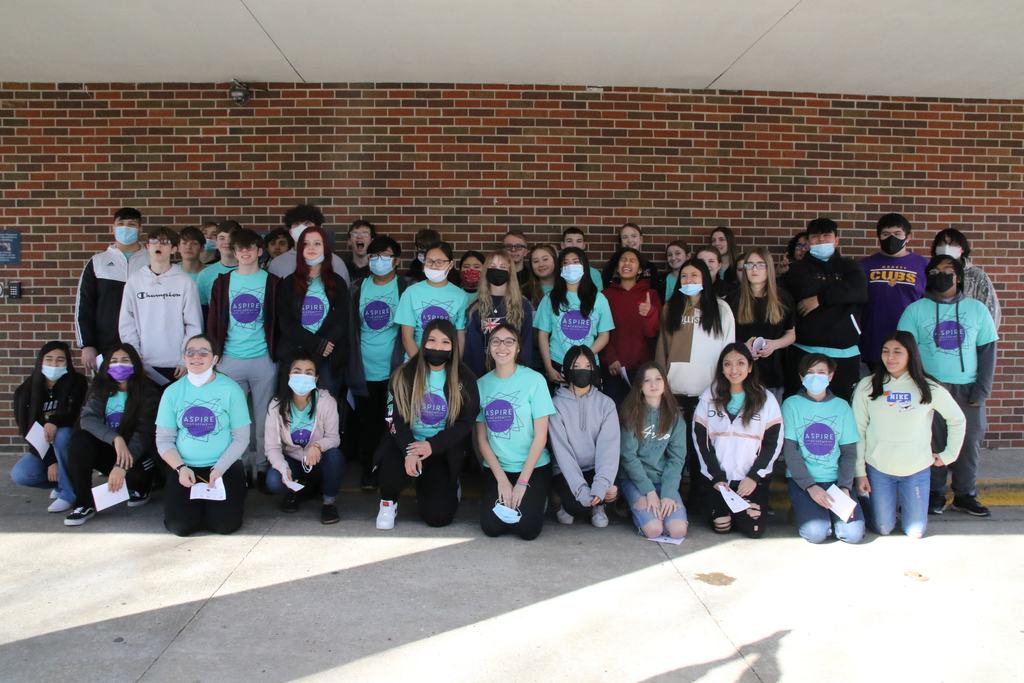 Congratulations to the 7th and 8th grade students pictured below for being selected into the Southwest Missouri Educators Junior High District Band!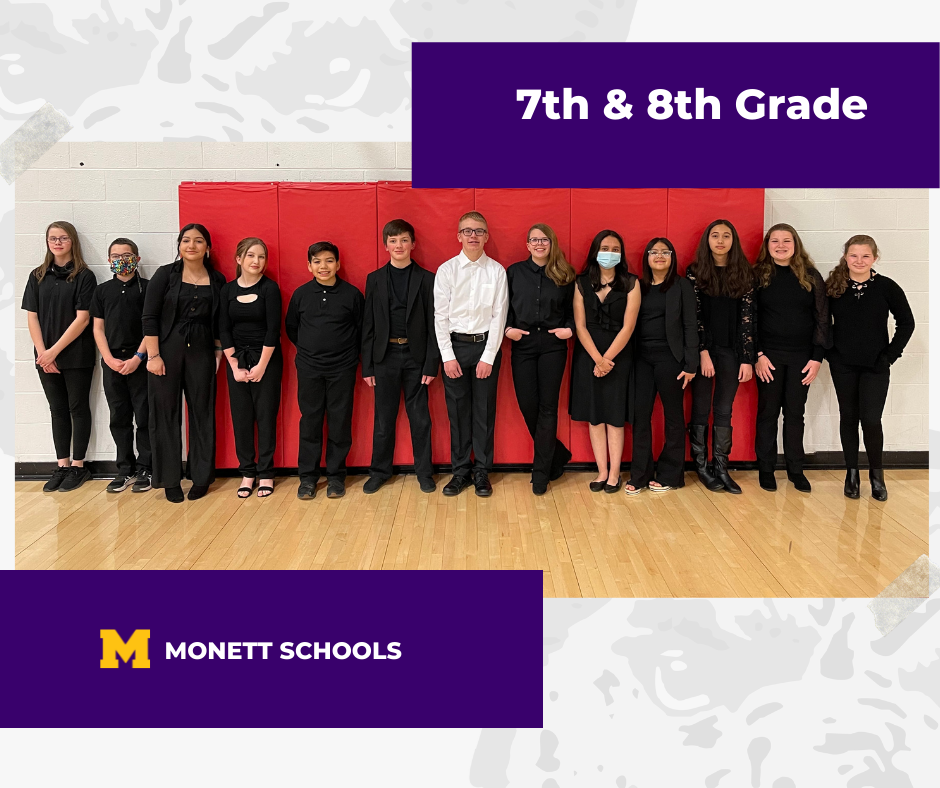 Students at MMS in STEAM (Science, Technology, Engineering, Arts, Mathematics) used the Engineering Design Process to make marshmallows and spaghetti towers. Students had 23 minutes to design and build their towers. The tallest tower was 37.5 inches tall!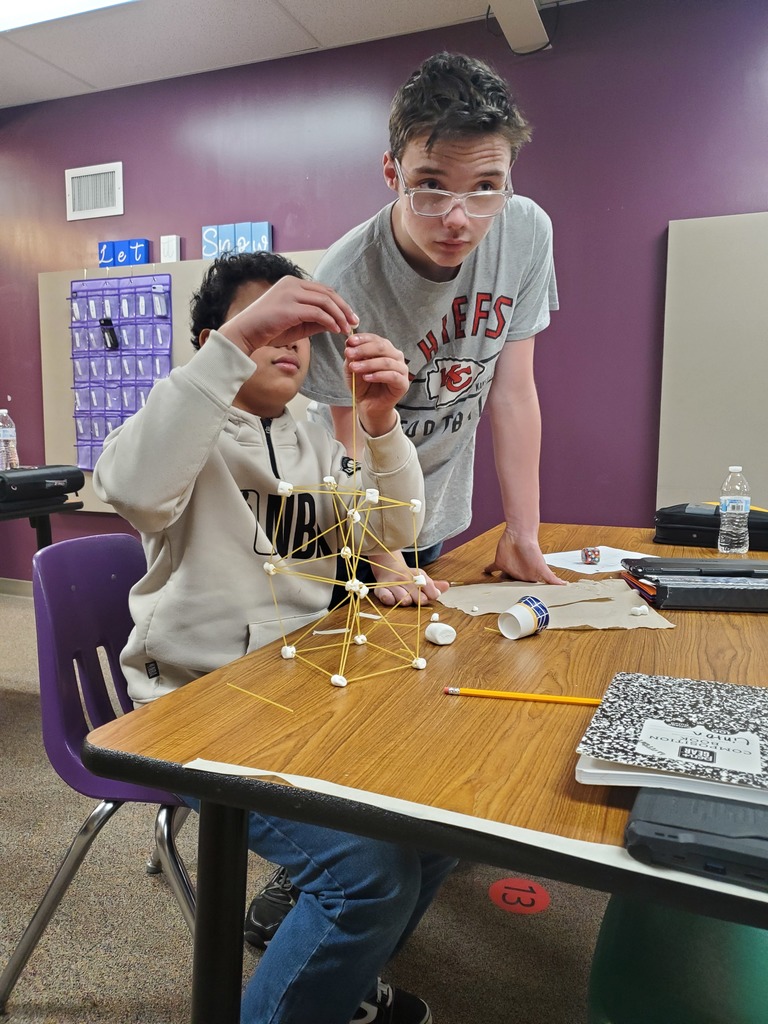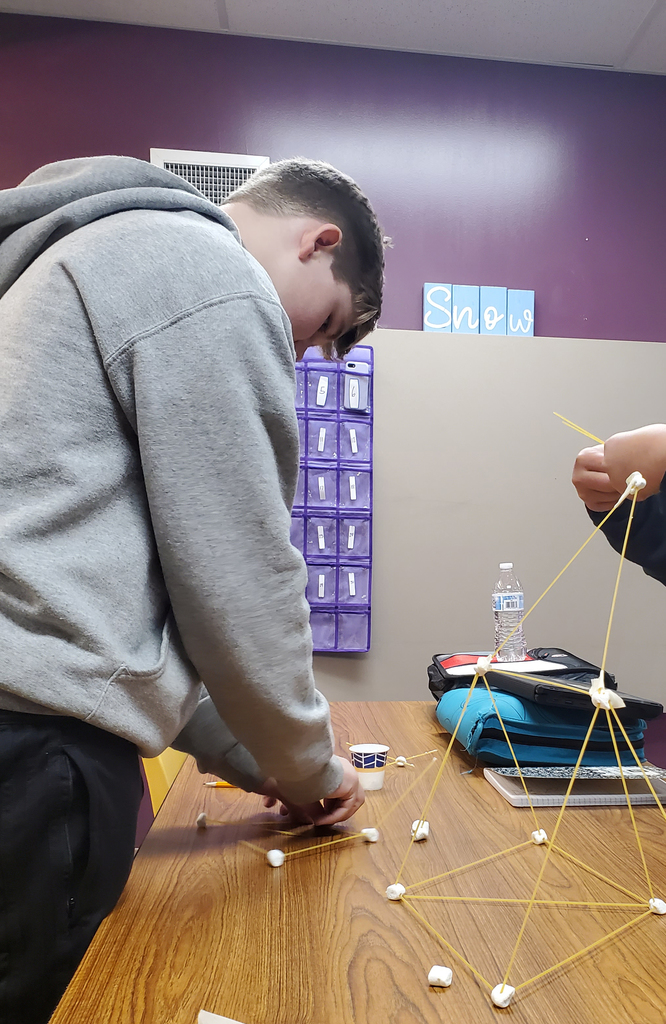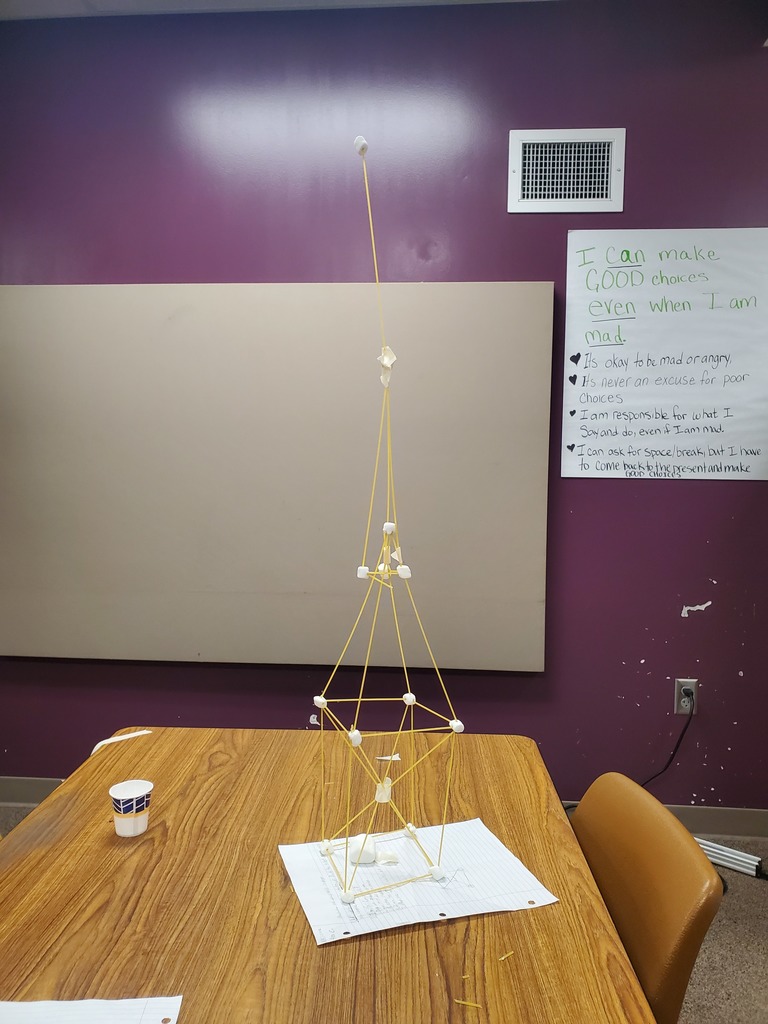 This week we celebrate our counselors for 𝗡𝗮𝘁𝗶𝗼𝗻𝗮𝗹 𝗦𝗰𝗵𝗼𝗼𝗹 𝗖𝗼𝘂𝗻𝘀𝗲𝗹𝗶𝗻𝗴 𝗪𝗲𝗲𝗸! National School Counseling Week highlights the tremendous impact school counselors have in helping students achieve school success. We thank our counselors for their dedication to students and Monett Schools!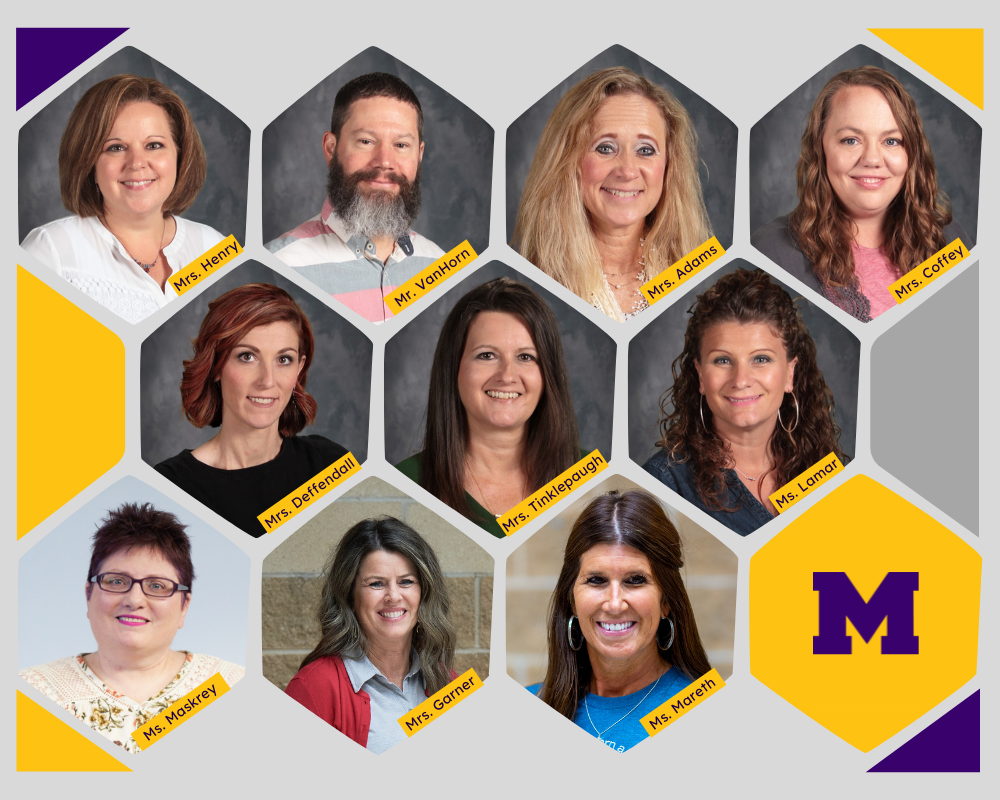 Reminder: We are not having school this Friday, February 11, due to a professional development day. We hope you enjoy your 3 day weekend!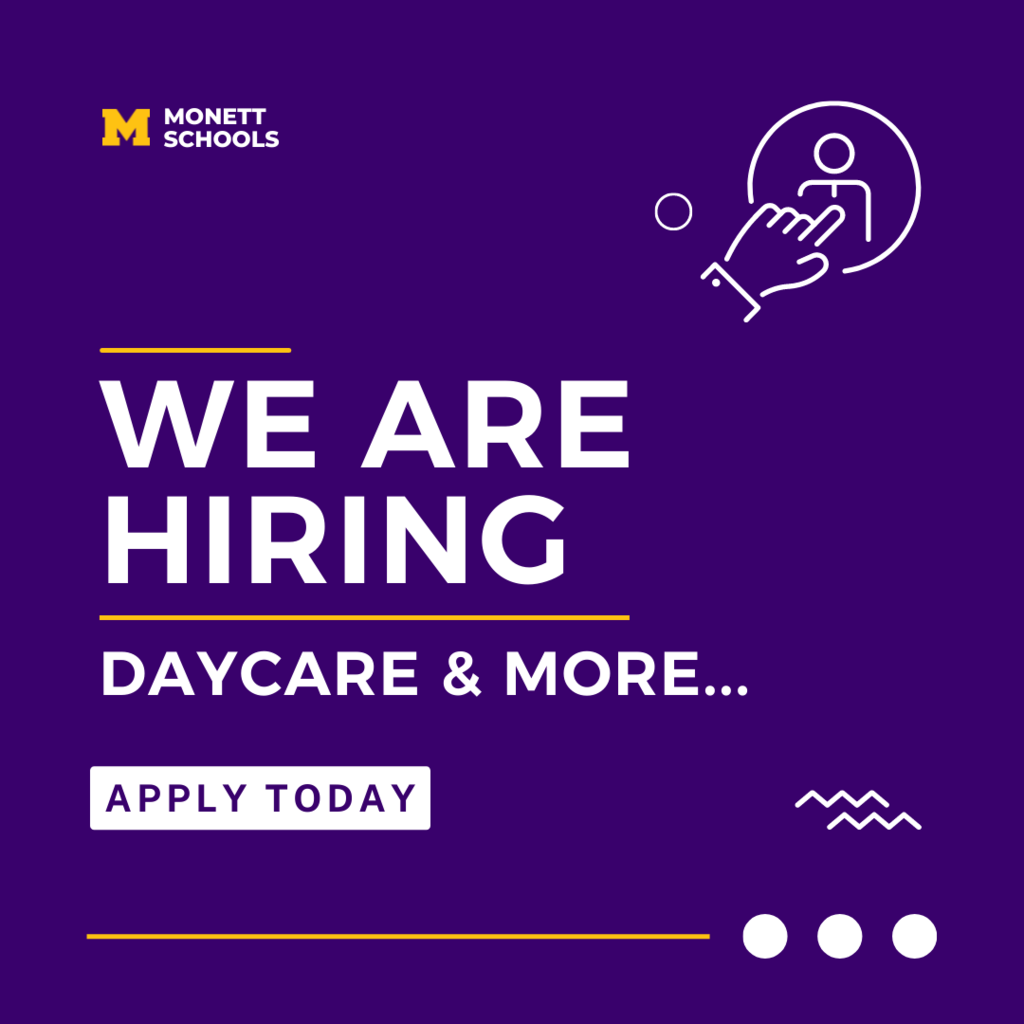 Students at MMS are now operating a small hot chocolate business. Students were tasked with figuring out ways to fund the business, naming the business, and ensuring it ran properly. Students decided to name the business MMS Express. This project aims to help students understand how a small business operates.