Would you like to work in the Monett School District? We have several job openings! We are looking for paraprofessionals, food service helpers, bus drivers, and many more. Visit our Careers page to apply:
https://monett.tedk12.com/hire/Index.aspx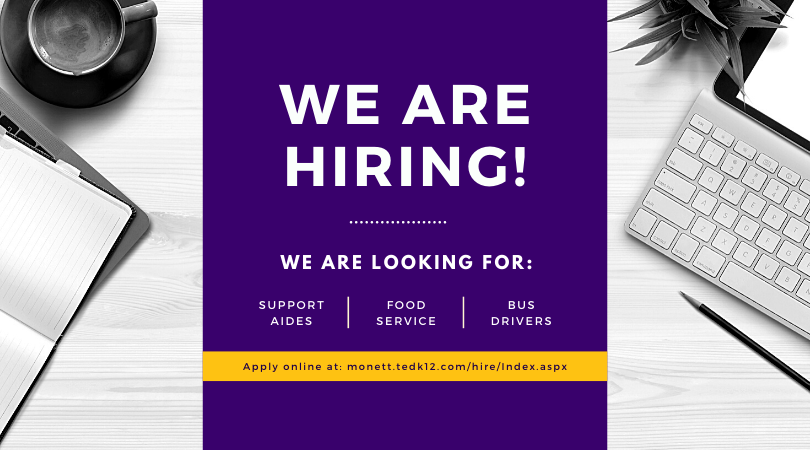 February 22, 2021: The Valentine's Day parties were on hold due to the ice and snow days. The classrooms that previously had a party planned reserved a special time today for students to exchange cards a celebrate Valentine's Day. We are thrilled to have all students back on campus!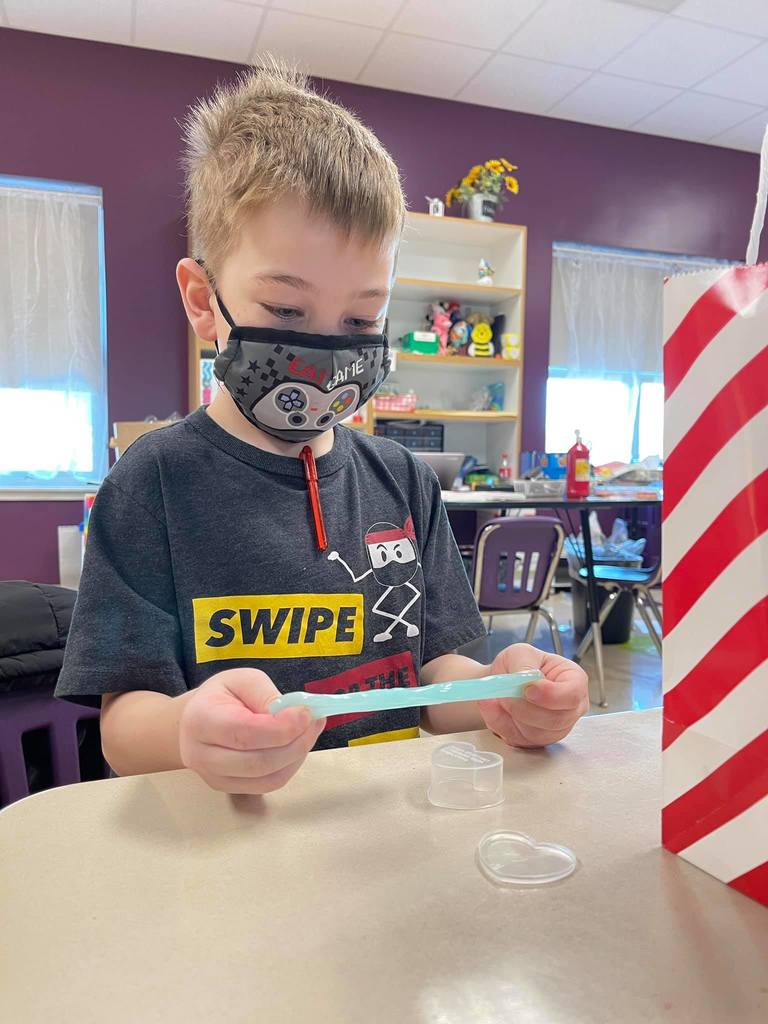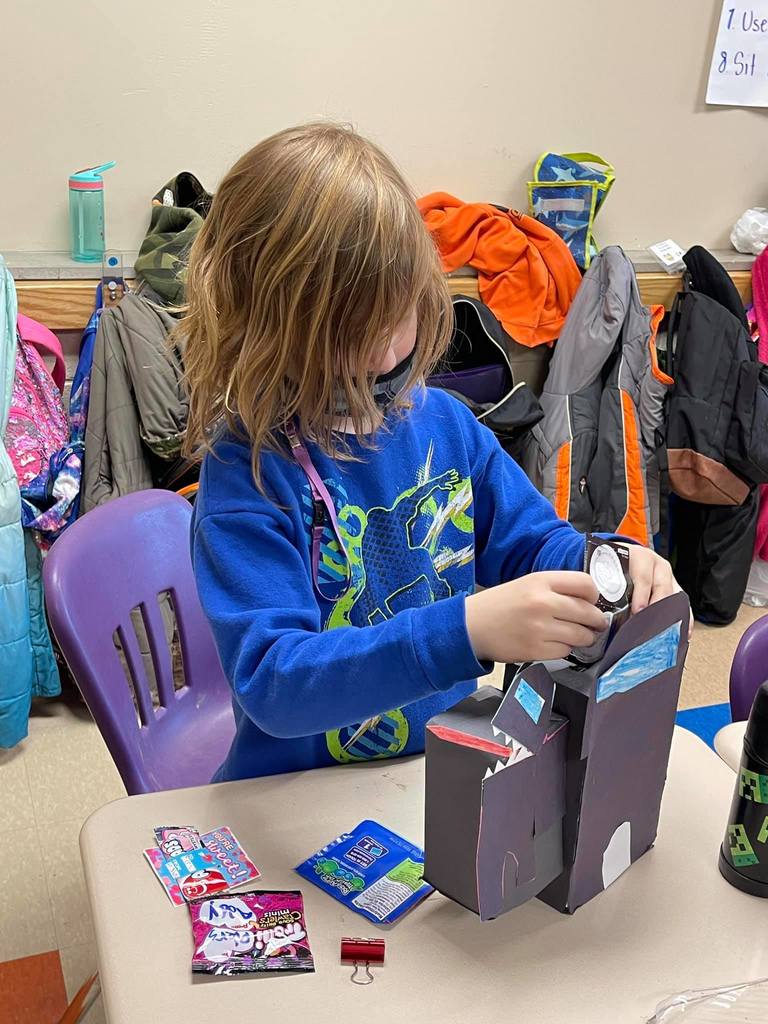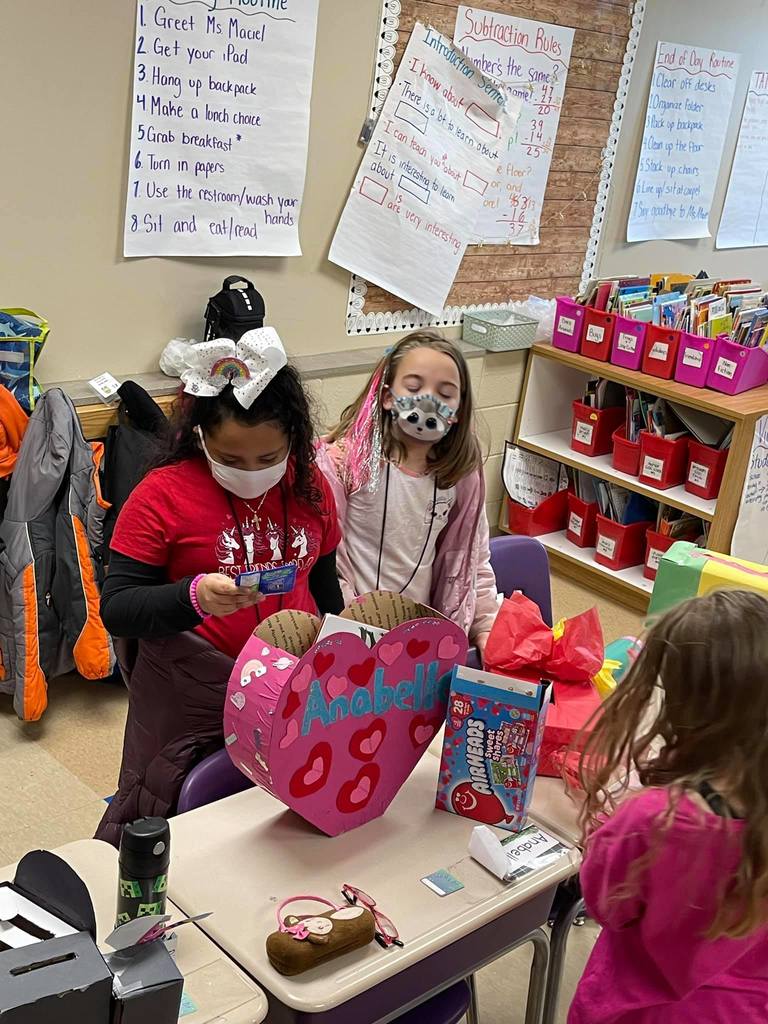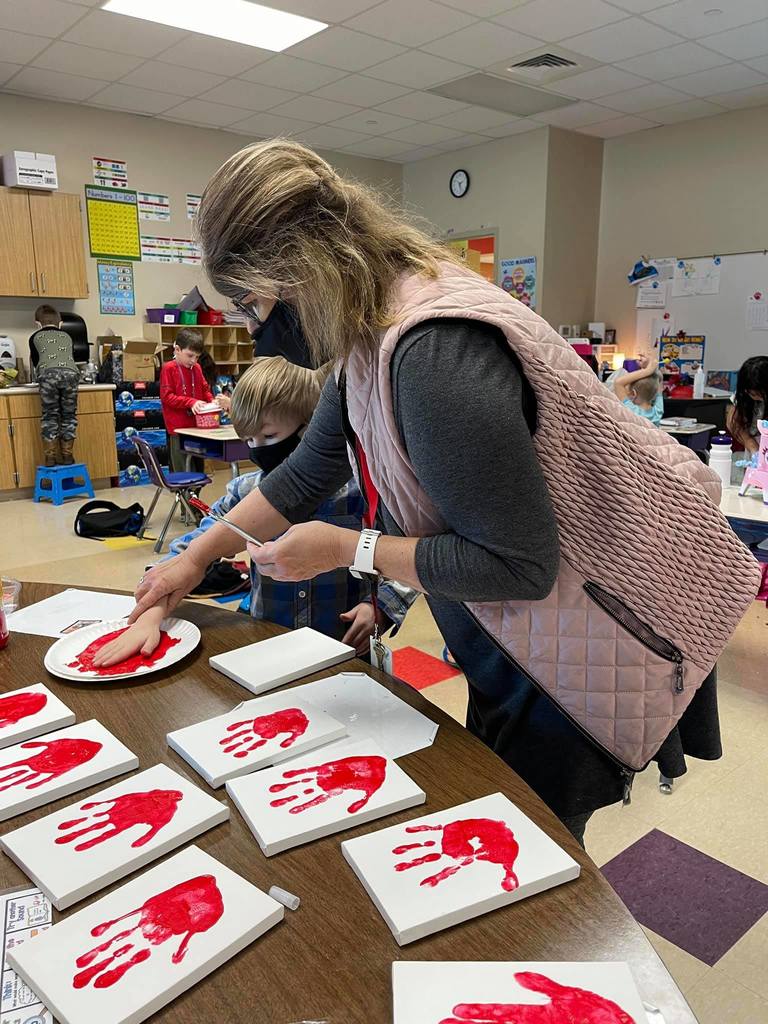 Current 7th and 8th Grade students received their course requests for the 21-22 school year. Please work with your student in finalizing their courses as students will select courses this week (8th to 9th - 2/24, and 7th to 8th - 2/25).

February 14-20 is National School Board Appreciation Week! The Monett School District is very fortunate to have strong and devoted leaders with the best interest at heart. The job of a school Board member is demanding and comes with great responsibility. School Board members are ordinary citizens who are dedicated and committed to this community and our children. They work countless hours to ensure students have the necessary tools to succeed. On behalf of the Monett School District, we thank our BOE members for their leadership, commitment, and support. We also welcomed Mr. David Beckett and Dr. Jerry D. Roberts at the Feb. 18th Board meeting. Board Members: A.J. Bahl, Dr. Jeff Carr, Dr. Jerry D. Roberts, Ken Gaspar, Yesy Perez, David Beckett, Brian Hunter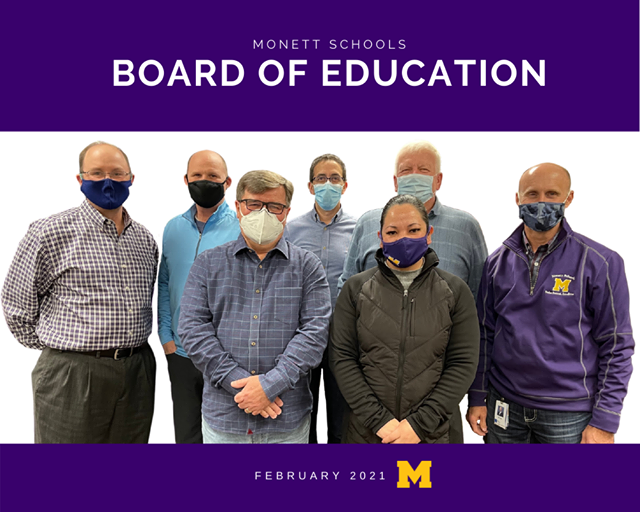 February 22, 2021, marks the first day of spring sports! Students can participate in girls softball, boys baseball, or track and field. Students must have a physical and proof of insurance to participate. If you have any additional questions, please contact Michael Calhoun, assistant athletic director.
Due to inclement weather and AMI days; 8th going to 9th high school presentations have been rescheduled. Rescheduled dates: Monday 2/22 and Wednesday 2/24. Presentations will be in your child's social studies class by high school counselors. VI students, please join the class meets on presentation days. 8th graders will receive their course request forms during the first presentation on Monday, February 22nd. Any questions regarding completing course request forms, entering requests in PowerSchool, or information regarding the presentation, should be directed to your child's high school counselors, Mrs. Sara Ruth and Mrs. Kara Tinklepaugh. We hope everyone has been safe and warm during AMI days! We miss everyone and look forward to being back at school soon!
TONIGHT! Parent Meeting @ 6:00pm Parents of current 7-8th graders, Final reminder for tonight's parent meeting for the Washington D.C. and Mt. Vernon school trip! All travelers are eligible for a $300 Early Bird Scholarship by enrolling tonight. Please consider joining us via Livestream at 6:00pm if you have any interest at all! To join the meeting, simply click this link:
https://vimeo.com/505253755/7a1e665c3a
If you haven't already, RSVP here:
https://forms.gle/556hAeyd3qUHQ6G77
Don't miss out! Keather Bumgarner, Tyler Meng & LeAnn Struckman
Parents & Family of current 7-8th graders, Please join us via Livestream for a 25-minute parent informational meeting on Thursday, February 18th at 6:00pm! A tour director will give you all the details about this once-in-a-lifetime adventure to Washington, D.C. and Mount Vernon during the summer of 2022. To join the meeting, simply click this link:
https://vimeo.com/505253755/7a1e665c3a
Also, please RSVP for the meeting if you haven't already. You can click here to RSVP digitally:
https://forms.gle/556hAeyd3qUHQ6G77
We sincerely hope you will take advantage of this special opportunity to invest in your student's future, and that you will consider joining us on this journey as well! Regards, Keather Bumgarner, Tyler Meng & LeAnn Struckman
Due to the inclement weather and road conditions, the Big 8 Boys Basketball Tournament has been canceled. Congrats to the 7th grade boys who ended their season as a #2 Rank in the tournament and 8th grade as a #4 Rank!
The engineering fair for 8th grade MMS students that is scheduled for February 25 from 6pm to 8pm at EE Camp gymnasium has been rescheduled to March 4 at the same time and location.
Just a reminder that families of MMS students who need to pick up their device or need internet access to download their assignments may come to the school between 11:30am and 4:30pm today, Friday, Feb 12, 2021! See you soon!
The basketball games slated for tonight (2/9) against Aurora has been canceled and will not be rescheduled. Good luck to the boys as they begin the Big 8 Tournament on Saturday!

Congratulations to the 2020-2021 Cub Grant winners! Special recognition goes to Brad Hill, CLU, CHFC - State Farm Agent, for donating $3000, making the Cub Grants possible. The purpose of Cub Grants is to enhance teaching and learning at Monett Schools! 𝗪𝗶𝗻𝗻𝗲𝗿𝘀 Jaysa Isbell - Pre-K Kathleen MacKenzie - MES SP. ED. Jennifer Bell & Kristen Brown - MES ECSE Tiffany Gorman - 3rd Grade Travis Stokes - 8th Grade Science Sara Ruth - MHS Counselor Garrison Earnest - GO CAPS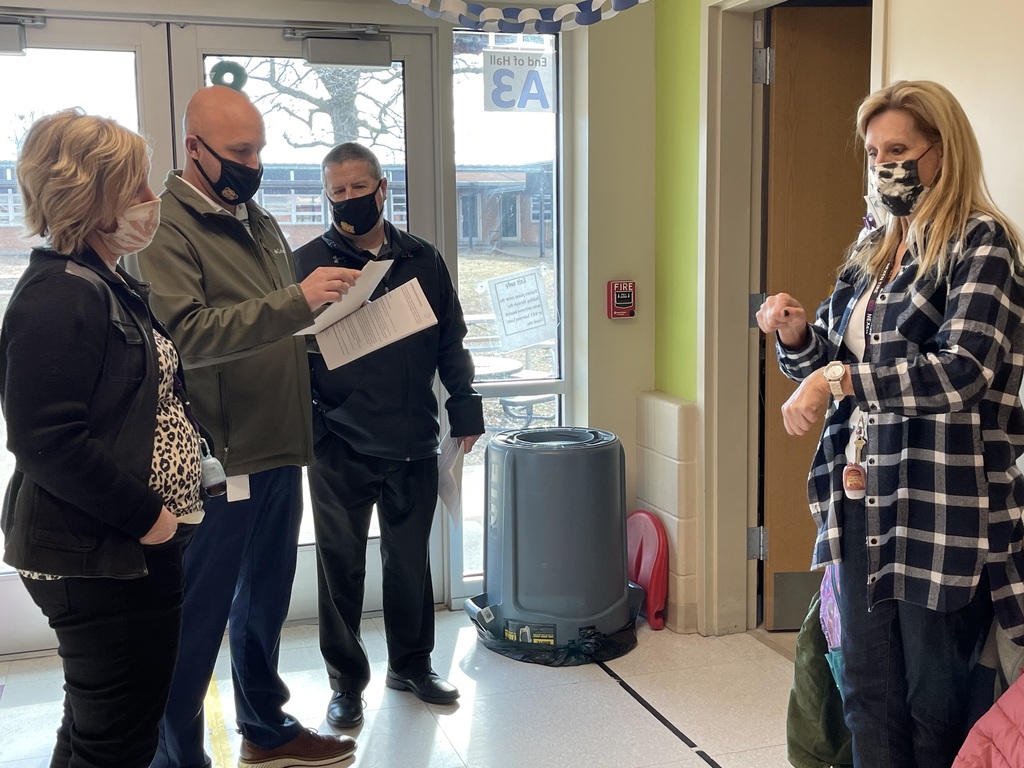 Today, we celebrate the life of Martin Luther King Jr., a civil rights leader that inspires hope and peace. #MLKDay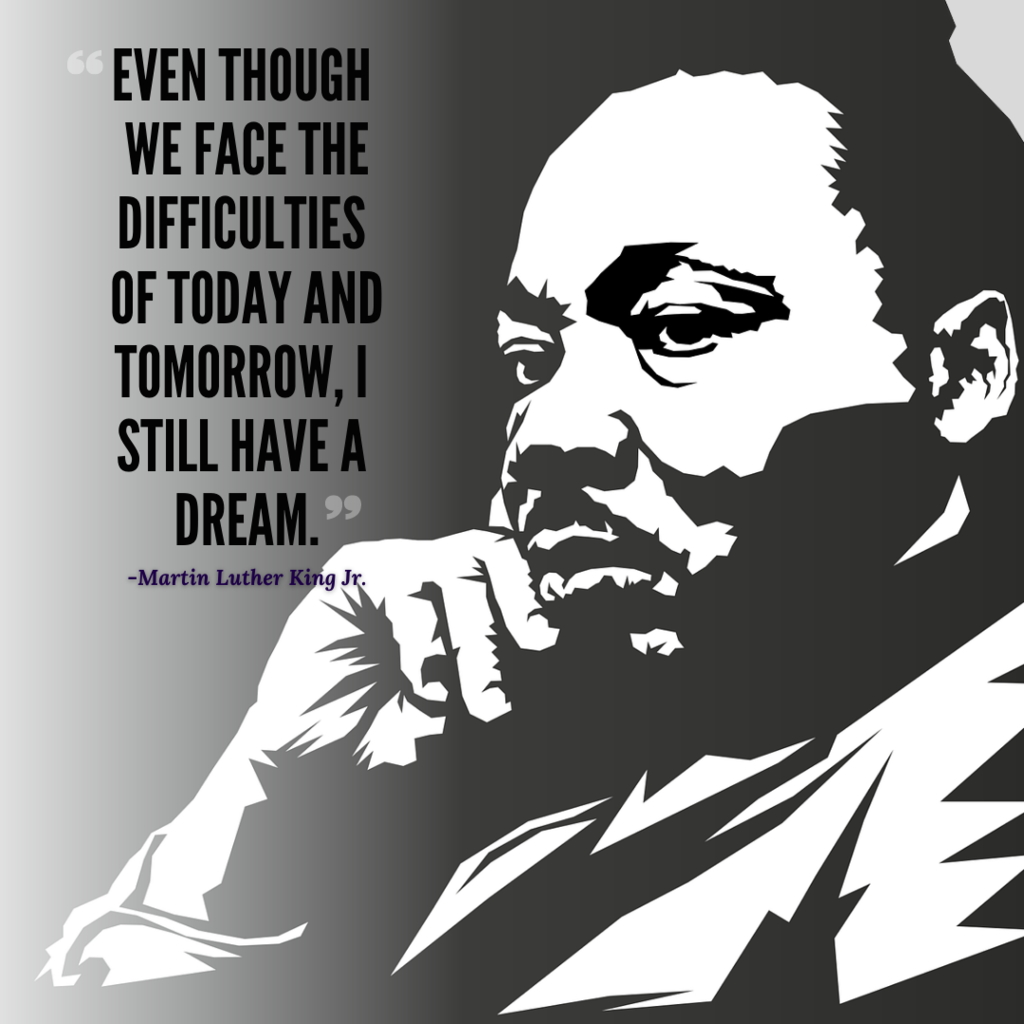 We thank Sarah Lindsey, RN, from Cox Monett, for speaking to our GO CAPS students today about child labor and delivery. GO CAPS Medicine and Healthcare explore various career fields through coursework, shadowing opportunities, and projects. Visit the GO CAPS Monett website to learn more:
http://gocapsmonett.yourcapsnetwork.org/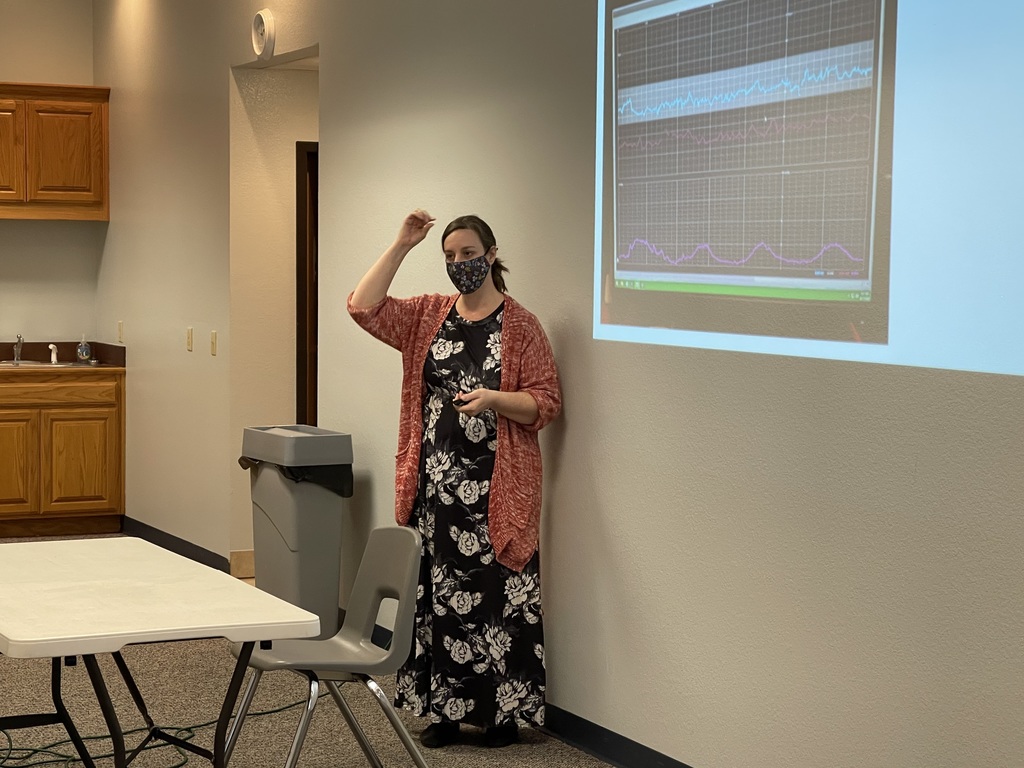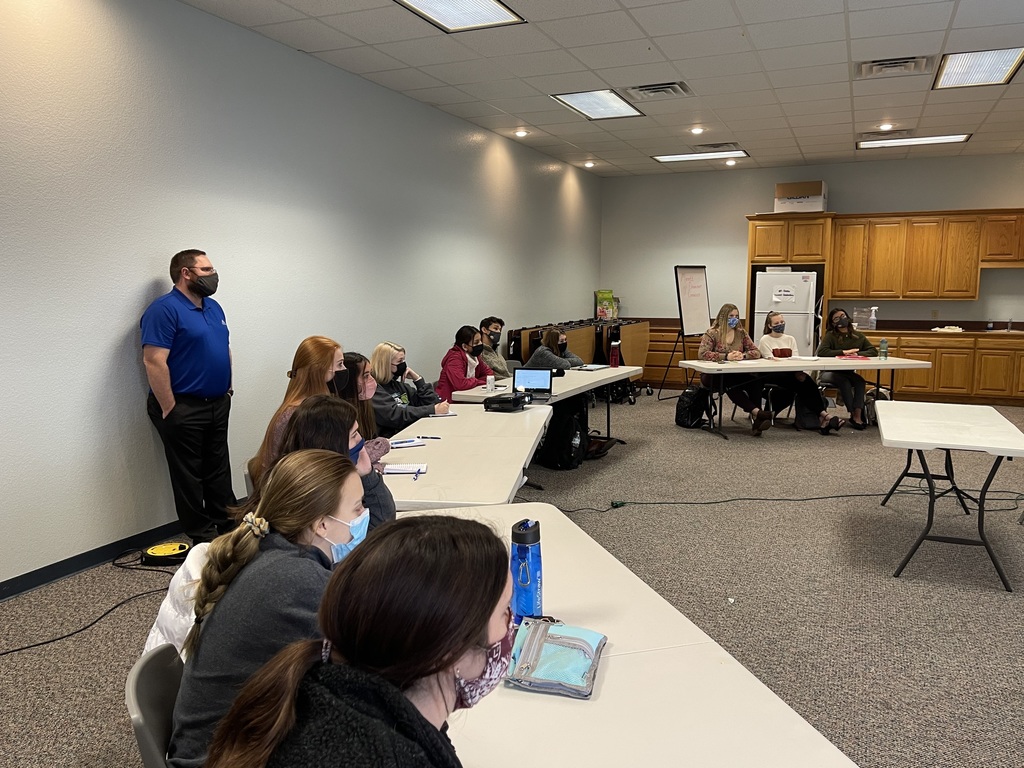 Students in Mrs. Cruz's Math class had fun creating rectangular prisms with 12 snap cubes. Students compared how each prism looked and found the surface areas of each figure. We love to see students have fun as they learn new math material.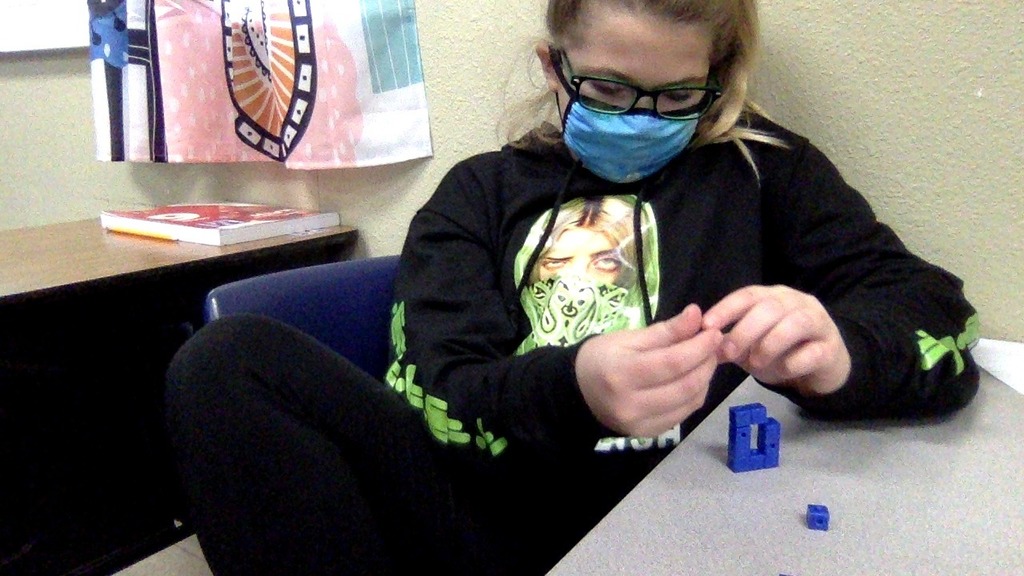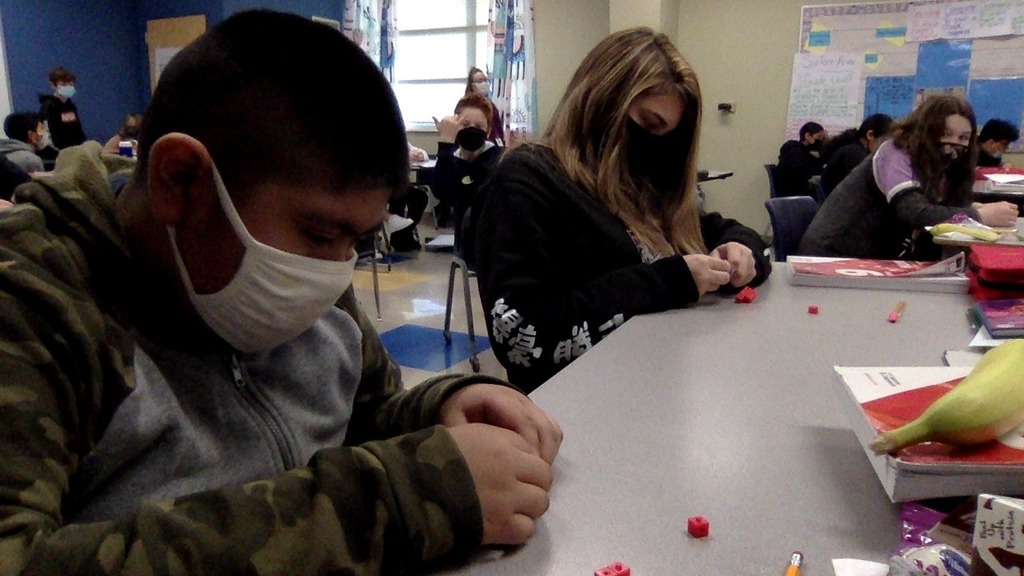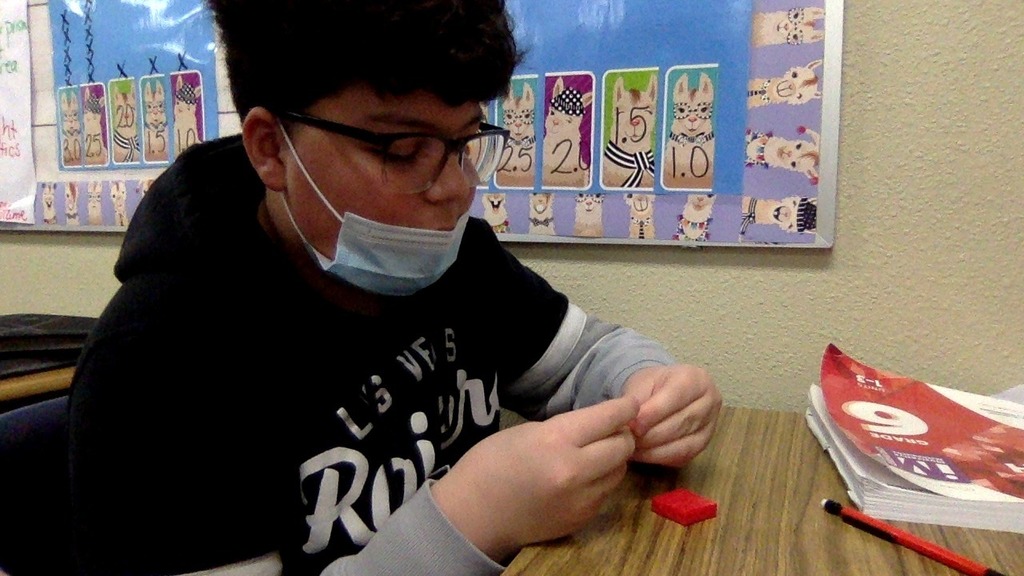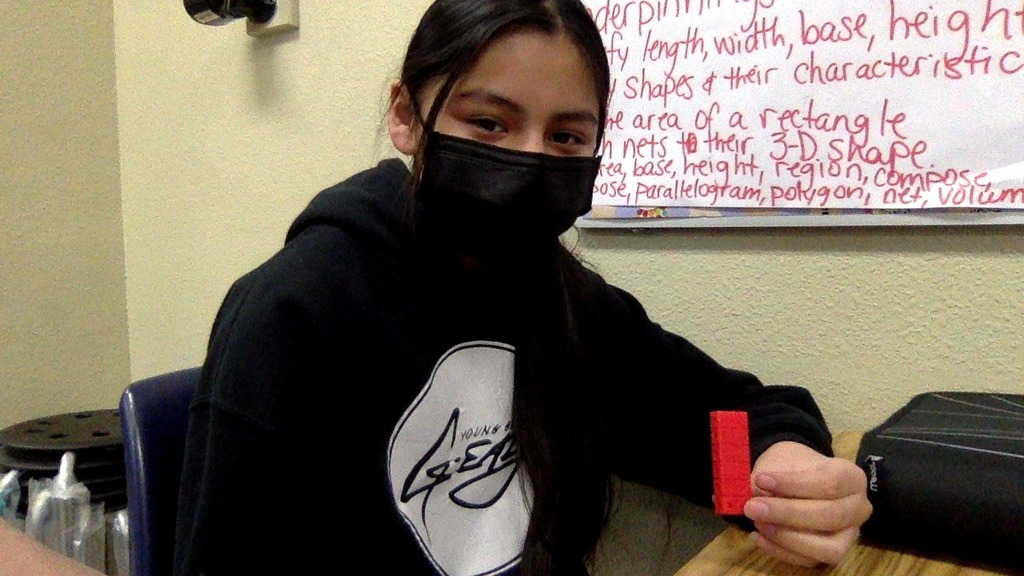 Reminder: We will not have school on Monday, January 18, due to a teacher in-service day.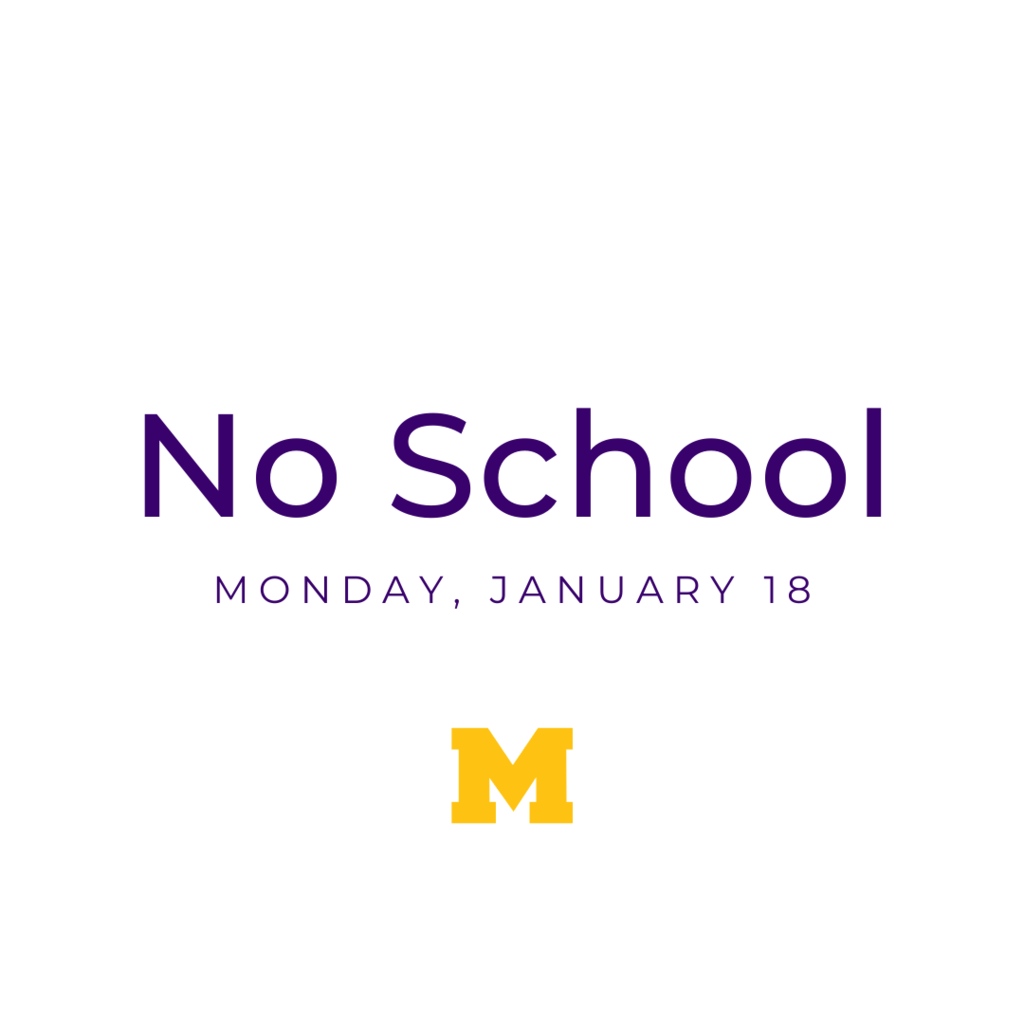 Our School Resource Officers are an asset to the Monett School District. They protect us from harm, are present when needed, and guide us to safety! We rely on our SRO's for more than protection. They build long-lasting relationships with students and guide them through different stages. We are grateful to have an amazing Monett Police Department that ensures Monett stays a great place to live and grow a family. We thank our School Resource Officers and the Monett Police Department for their service to students, staff, and the Monett community!